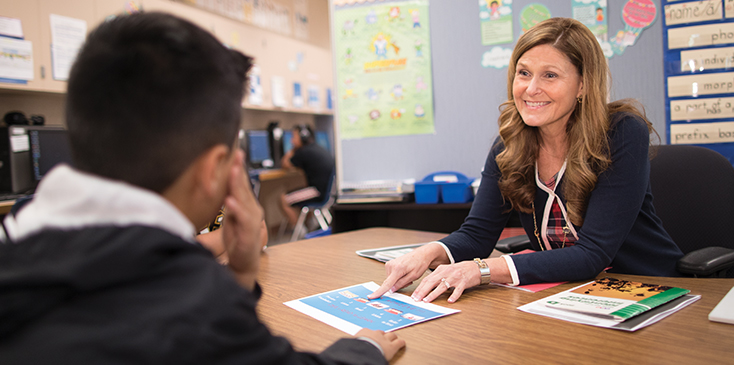 In the early period from birth to eight years of age, children are making important strides in their cognitive, social, and emotional development. These critical years play an important role in creating a strong foundation in learning that will help them achieve success over the course of their lifetime.
And yet, according to UNICEF, the vast majority of young children have little access to good-quality care and educational opportunities outside of the home that will help them develop the basic language and cognitive skills they will need to succeed later on in the formal school setting. This is particularly true of kids who come from economically disadvantaged backgrounds. UNICEF reported that the majority of children who are enrolled in preschool programs tend to come from the richest 20 percent of families.
As populations rise, so does demand for qualified educators who are equipped to work in the early childhood education setting. Whether you already work with children or are interested in beginning a career in the field, roles in early childhood education can be extremely rewarding. Through your work, you are providing young children with tools they will use for a lifetime. Wherever you currently are in your professional journey, a bachelor's degree in early childhood education can be a valuable asset for opening job opportunities and advancing your career.
Ready to figure out how to get your bachelor's degree in early childhood education — online or in person? To achieve this exciting goal, you will need to determine if the degree is right for you, meet the admissions criteria, and complete the degree requirements, including any practicum experiences.
What is Early Childhood Education?
Early childhood education is the area of education dedicated to instructing and aiding in the intellectual, social, and emotional development of children from birth through approximately eight years of age. The term is most often used to describe the care and curriculum that is provided in the preschool, daycare, and similar settings to students who are too young to begin kindergarten.
These types of early interventions can have long-term benefits. For example, according to the National Education Association, research has shown that students who attend a high quality preschool are less likely to need special education or need to repeat grades, and are less likely to have trouble with the law in the future.
The Online Bachelor's Degree in Early Childhood Education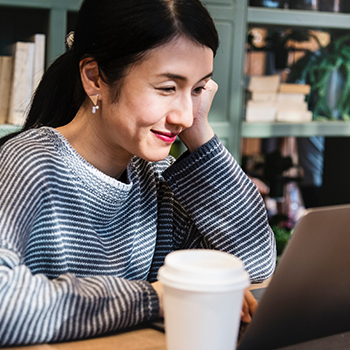 In the early education field, there is a growing push to encourage professionals to obtain a bachelor's degree. While it is not a requirement for all roles, holding the degree will generally increase your opportunities for employment and advancement in this setting.
The bachelor's of early childhood education degree is designed to equip you with the skills, knowledge, practices, and field experiences you need to become an effective professional in the field. Emphasis is typically placed on developing your ability to create appropriate learning environments, design curriculum, and maximize learning outcomes for your students. The National University program specifically provides a broad-based understanding of child development in the foundational areas of parent empowerment, familial and socio-cultural influences on brain development and learning, early cognition, peer cooperation and collaboration, emerging literacy, and appropriate developmental screening assessments, as well as law and ethics, child advocacy, and the importance of play.
The degree is typically completed in four years, though the exact length depends on your program, course load, and how many transfer units — if any — you have from other institutions.
The bachelor's degree in early childhood education online option leverages remote learning strategies to give you additional flexibility in terms of where and when you complete your coursework. By cutting out the commute time and providing the option to learn straight from your laptop, computer, or other personal devices, the online degree option is easier to fit around existing work schedules and other obligations than a more traditional program.
STEP ONE: Determine If a Career in Early Childhood Education Is Right for You
Before you enroll in a bachelor's degree in early childhood education, online or on campus, consider spending time exploring whether or not the field is right for you. How can you be confident that this path is a good fit? Susan Gilbert, a professor of Teacher Education at National University, suggests getting some hands-on experience. Spending time in the field is the best way to get a real picture of what a day in the life looks like — and whether it's the right choice for your career.
"More than anything else, I would recommend finding an opportunity to volunteer or spend time with young children, perhaps in a nearby preschool setting," Gilbert says. "The experience will give you a sense of the demands that come with working in this field. it requires a certain amount of stamina — a lot of time on your feet. Some people absolutely love it and they find a great deal of joy in it, but some people do find it's not for them."
Don't have the option — or time — to volunteer in this setting? Consider scheduling an informational interview with someone who works in early childhood education. During this meeting, you can ask questions about the role you are interested in and get an insider's perspective.
Why earn a Bachelor's Degree in Early Childhood Education?
When it comes to starting — or advancing — your career in early childhood education, a bachelor's degree is a powerful tool. Whether you already work in the field or plan to obtain a position down the road, there are a number of reasons to earn a bachelor's degree in early childhood education.
Career options: While there are roles in early childhood education that do not require a formal degree, employers are increasingly requiring or showing a preference for bachelor-prepared candidates for many common positions.
Opportunities for advancement: If you want to advance to a higher role within your organization, a bachelor's can be a valuable asset. In addition to equipping you with the skills and knowledge you need to thrive on the job, a degree demonstrates to employers that you are committed to the field and to your students.
Current job requirements: As a growing number of positions in early childhood education begin to require a bachelor's degree, what does that mean for those who are already employed? If you currently work in this environment, you may need to earn your degree now or in the near future in order to continue in your current role.
"Some of our students have enrolled in the program in order to keep their job," Gilbert says. "They have a lot of experience and they come in hesitant about whether a degree can actually offer them anything more. But when they leave they often tell me 'I'm energized. I'm excited. I remember why I feel passionate about early childhood education!'"
Empowerment: Whatever your current situation and goals, earning a bachelor's degree in early childhood education online or on-campus is an empowering experience that will increase your confidence in your own abilities.
"Early education is not about babysitting," Gilbert says. "A big focus of our program is empowering our students to view themselves as professionals, and to help them make sure others do the same. We want graduates to feel confident and be able to explain how important their role is in encouraging academic skills in children."
Think that a bachelor's degree in early childhood education could be the right next step for your career? Then it is time to start researching programs and complete any requirements you need to obtain admission to an accredited program. (It's important to choose an accredited college or university. Accreditation is a signal that an educational program meets or exceeds minimum quality standards and is an indication to employers of the quality of your education and training. Also, if you are lucky enough to be employed by an organization that offers employee tuition reimbursement, enrolling in an accredited program is usually a requirement to be eligible for that assistance. So perform your due diligence before you enroll in any school.)
STEP TWO: Meet the Admissions Criteria for a Bachelor's Degree in Early Childhood Education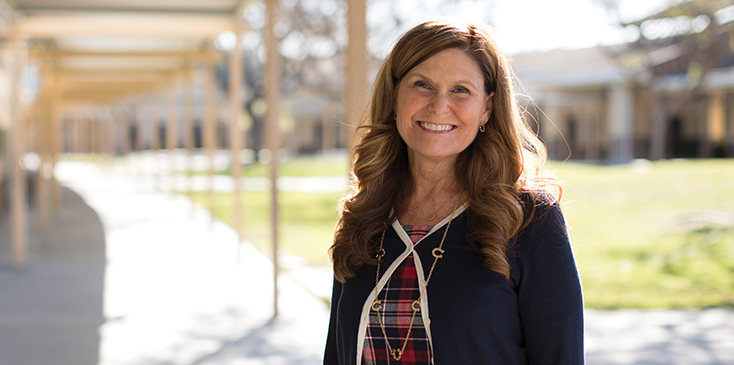 Good news — the admissions criteria for most bachelor's degree in early childhood education online programs are fairly similar to any other four-year degree program, which means you usually do not need to have experience in the field to apply (though it certainly does not hurt). However, you will typically need to hold a high school diploma or the equivalent and may need to complete a standardized test, such as the SAT or ACT. The GPA and scores that you need for admissions can vary dramatically by institution.
Most programs will also request a personal statement that outlines why you wish to pursue this type of degree, and letters of recommendation from a teacher, employer, or other manager or mentor. Make sure you request these letters in advance so your references have adequate time to write them by the admission deadline.
Want information specifically about National University's admissions process? Just fill out the form here on our website.
STEP THREE: Complete the Bachelor's Degree in Early Childhood Education Requirements
Once you are accepted to an accredited school, the only thing standing between you and your degree is the program itself. As with admission requirements, the precise requirements for completing your degree will vary by institution. For example, in National's degree program, the requisites include the following:
Complete a minimum of 180 quarter units. Of these, at least 45 must be completed in through National University, and 76.5 must be from courses at the upper-division level.
Satisfy the University General Education requirements.
Complete a course in the Nevada Constitution if you will receive your degree in Nevada.
Participate in a capstone field experience.
The field experience portion of the National University early childhood education degree is an opportunity for you to refine your skills in a practical setting while making important connections with leaders in the field.
"We develop the field experiences in a way that will elevate the students in the eyes of their peers and administrators," Gilbert says. "Students have to share or go talk with a director or other administrator about current issues, which can be intimidating. But once they do it, they usually love the experience and the director sees them in a different light. Some people have even received promotions or a job because of their field experiences."
STEP 4: Launch Your Career in Early Childhood Education
Once you have successfully obtained your degree, the next challenge is to start working in the field. Even before you apply to a bachelor's degree in early childhood education online or on-campus program, it's important to think about what the next step in your career might look like. For many students, this involves spending time researching career options.
With your bachelor's, you will qualify for many exciting roles, including, but not limited to, the following:
Preschool teacher: The preschool setting is among the most popular choices for early childhood educators. As a teacher in this setting, you will work with children under the age of 5, with a particular focus on social, motor, and language skills. The outlook is currently promising for this role — the Bureau of Labor Statistics reports that demand for preschool teachers is predicted to rise by 10 percent between 2016 and 2026, adding 50,100 new positions to the market.
Child care center aide: If you want to play an important role in the development of young children, the preschool setting is not your only option. Daycare centers, after-school programs, and other organizations provide numerous opportunities for employment.
Head Start teacher: The federal Head Start program helps low-income children from birth to the age of 5 develop cognitively, emotionally, and socially. There are many roles within each state's branch for professionals who wish to work in early education.
Special education teacher: A background in early childhood education will prepare you well to work in the classroom with students who have special learning needs. However, before you can work in this position, you will need to complete your teaching license.
After finishing their bachelor's, some students choose to go on to pursue a graduate-level degree. The most common of these options is the master's degree in early childhood education. This degree is similar to the bachelor's in subject matter, but takes a deeper dive into the theory behind many of the topics, and has a greater emphasis on empowering graduates to take on leadership roles and effect change.
Common jobs for educators equipped with a master's degree include the following:
Preschool or childcare center director: If you are interested in leading a preschool or other early childhood education organization, a master's degree is a valuable tool — and often a requirement, as well. Demand for these leadership roles is on the rise. According to the BLS, a predicted 11 percent increase between 2016 and 2026 will add 6,700 new positions to the job market.
Consultant: Want to help other organizations improve their early childhood education products and services? With a master's degree, you can help advise these groups in a consultant capacity, either by working with an agency or starting your own business.
Community college educator: With a master's, you can educate adults as well as children. This higher degree qualifies you to teach at the community college level.
The master's is not your only higher degree option following a bachelor's degree in this area. Some professionals choose to earn a doctorate in education with an early childhood education emphasis, or similar degree. A doctoral degree is an opportunity to explore the latest developments in the field and generally requires an independent research project.
When it comes to career options, a doctoral-level degree will typically qualify you to perform research in early childhood education or teach at the university level.
Your National University Online Bachelor's Degree in Early Childhood Education
If you are ready to take the next step in your career, consider pursuing a Bachelor of Arts in Early Childhood Education (BAECE) through National University. The degree is based on competencies and guidelines created by the National Association for the Education of Young Children and the Child Development Associates National Competency Standards. By finishing this program, you will satisfy the educational requirements for both the State of California Child Development Permits and the Child Development Associates National Licensing program.
When you finish your degree through National, you will be prepared to:
Develop the written, oral and technological skills you need to communicate with very young children and their families.
Create healthy, supportive, respectful and challenging environments for young children in your care.
Positively influence children's development and learning using systematic assessment strategies in partnership with families and other professionals.
Design and implement a curriculum that promotes positive learning and development outcomes for diverse young children.
Uphold legal, ethical and professional standards in early childhood education.
Build positive and supportive relationships with young children.
Whatever level of experience you have in the early childhood education field, the National program will equip you with new skills and confidence as you pursue your career.
"We have students that come in with very little experience, and then we have students who come in with lots of experience and want to be challenged," Gilbert says. "Wherever students are at, we do everything we can to accommodate them and their learning goals in the program. We give people opportunities that they might not have anywhere else and we really care about helping them succeed."
Ready to get started? You can request information online to learn more about National University's Bachelor of Arts in Early Childhood Education degree.