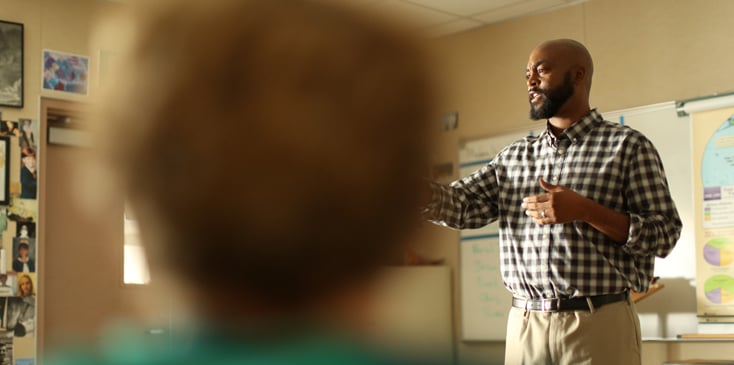 Interested in learning how to become a high school teacher in California? Once you determine that high school — more formally known as secondary — education is right for you, you will need to complete an accredited teaching program, gain student teaching experience, and pass the state's licensing tests to earn your teaching credential and be qualified to teach high school in California.
Is a Career in High School Education Right for You?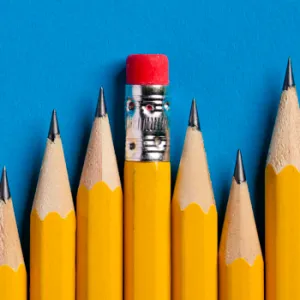 Teaching at any level is a noble calling, but it is not for everyone. To excel in this field, you need to be prepared for a lifetime of learning, according to Lynne Anderson, a professor of teacher education at National University.
"You have to be a continual learner yourself because the field is always changing," Anderson says. "You have to be a person who has a curiosity for new knowledge."
If you are constantly looking to learn — and help others do the same — a teaching career might be right for you. But is secondary education the best fit?
While elementary educators are generally responsible for teaching a wide variety of subjects to a single class, high school teachers typically teach only a single subject to multiple classes each year. However, that may involve teaching more than one topic within the subject. For instance, a science teacher may teach chemistry for sophomores, as well as physics for seniors.
To qualify for a career as a high school teacher, you must earn a Single Subject Teaching Credential, as opposed to the Multiple Subject Teaching Credential required to teach elementary education.
Fulfill the State's Educational Requirements
California is one of the few states that require public school educators to complete five years of higher education. When looking into how to become a high school teacher in California, you have two paths for meeting this requirement.
According to Anderson, the more common route is to complete an undergraduate degree in the subject that you are interested in teaching — or at least a similar field — and then enroll in an accredited graduate-level teaching program, usually at the master's level.
A relatively new option is to enroll in an undergraduate program specifically dedicated to teaching. This route helps you fulfill the educational requirements by earning a single education degree in one cohesive program. Many programs, including National University's Sanford School of Education, offer this type of specialization.
Keep in mind that any teaching program you enroll in must be accredited by the California Commission on Teacher Credentialing to fulfill the state's requirements.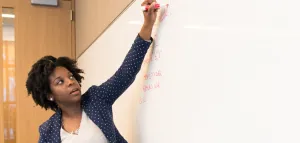 Gain Experience Through Student Teaching
Your first day working as a certified teacher will not be your first experience teaching in front of a class. During your teaching program, you will be required to complete student teaching assignments before you apply for your credential.
Anderson pointed out that student teaching is a good opportunity to begin networking for your future career. If you are a good fit, the school may consider bringing you on in a permanent capacity once you have completed your credential.
Want to gain classroom experience before you enroll in a program? Substitute teaching is a good way to determine if a career in high school education is right for you.
"Many of our students teach on a substitute basis before enrolling at National University," Anderson said. "It gets their feet wet and helps them determine if they truly love teaching."
Pass the Credential Examinations
To apply for a Single Subject Teaching Credential in California, you must first satisfy the state's basic skills requirement. This can be done by passing one of the following:
CSET Multiple Subject Plus Writing Skills Examination
California Basic Educational Skills Test (CBEST)
CSU Early Assessment Program or the CSU Placement Examinations
You also must prove subject matter competency through one of three methods:
Pass an applicable subject-matter test.
Complete a subject matter program approved by the Commission on Teacher Credentialing.
Pass the applicable subject matter test — or obtain proof of subject-matter coursework completion — from the Commission on Teacher Credentialing (Specialized Science subjects only).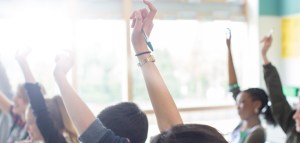 Pursue Your Teaching Career with National University
Looking for a program that will help you navigate how to become a high school teacher in California? Consider enrolling in a teaching program with National University. Our on-site, online, and hybrid programs provide you with the flexibility and support you need to pursue your teaching credential in the way that is best-suited for your personal goals and learning style.
"With National University, students enroll in small classes where they receive personalized attention from faculty who are successful teachers in the field," Anderson says. "We provide mentorship and support every step of the way."
Whether you are interested in earning an online degree or attending classes on campus, contact our admissions department today to learn more about how National University can help you achieve your goal of teaching at the high school level.