Master's & Graduate Degrees
4-week
courses
Balance work, life, and school with convenient four-week courses.
Millions in
Scholarships
Explore National University's scholarship opportunities. Eligibility requirements apply.
185K alumni
worldwide
Become a part of NU's global alumni community driven by excellence.
Enhance your skills and take your career further by earning your master's degree online or on-site at National University. As a veteran-founded nonprofit dedicated to serving the needs of busy adult learners, NU offers master's degrees that prepare you for career advancement, career change, and more.
Through our convenient four-week courses, you can immerse yourself in career-driven degree programs that help you reach your goals — one course and one month at a time. Discover which program is best for you and get started as soon as next month.
Is a Master's Degree Worth It?
Earning your master's degree from NU will give you the tools and knowledge you need to make an impact in your community and reach your career goals. The depth of understanding you'll gain in a master's program will help you become a leader in your field, and the skills you'll learn will give you an edge in the job market.
Here are just a few of our top master's programs:
Enhance your business and executive leadership skills with the Center for Creative Leadership Master of Business Administration (MBA) program. Throughout the program, you will grow as a leader and learn how to navigate the current economic and social climate of business in a meaningful and authentic way.
Lead transformational change in your school community with our Master of Arts in Social and Emotional Learning (SEL) program, the only dedicated SEL master's program in the country. This program immerses you in every aspect of SEL, enabling you to become an expert in the field and leader in promoting intersectionality and SEL in your school community.
Our Master of Science in Cybersecurity program is hands-on and career-focused, giving you opportunities to apply your learning to real-world scenarios. Core courses are designed to support you, no matter what education or professional background you may bring to the program.
Success Stories
Graduates of our master's degree programs have gone on to make a difference by inspiring their communities and leading in their fields. Learn more about our graduates on our Alumni page.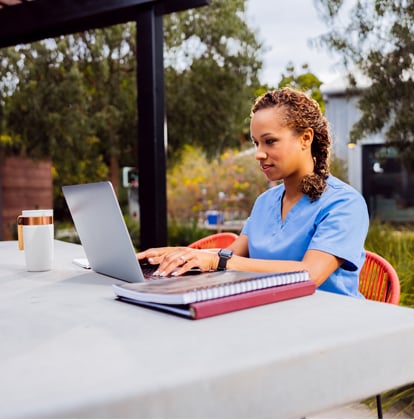 "Pursuing my master's degree was no easy task, but it helps make an impact not only in my day-to-day life, but on those around me."

⎯ Wendy G., Class of 2022