Whisper Military Spouse Scholarships
$10,000 in tuition benefits and other financial support to help
you realize your education and career dreams.
25 Whisper Military Spouse Scholarships Will Be Awarded Annually
As a Yellow Ribbon and Military Friendly® School, National University is committed to supporting the families of our nation's servicemembers and Veterans. Being a Veteran-founded institution, we believe that giving back to the military spouses who make so many sacrifices is one of the most valuable educational services we can provide. This scholarship is designed to provide you and your family with a helping hand toward a career-focused education that fits your goals and lifestyle.
Recipients of the Whisper Military Spouse Scholarship will receive $10,000 annually in tuition benefits and other financial support to pursue a bachelor's, master's, or doctoral degree at NU. This award may also be combined with NU's military spouse tuition-reduction benefits (terms and conditions apply).
Apply now, and we'll also help to ensure you take full advantage of other military benefits and scholarships at NU!
Scholarship application window runs from Nov 11, 2023 through Feb 29, 2024.
"I knew several people who were going to NU, and I saw how quickly they were going through it. It felt right. It felt like it was going to fit my lifestyle, and I was going to be able to achieve what I wanted to achieve with them. When I first was considering and applying for my master's program, I was hesitant. I just found out I was pregnant. I was also working, and I was a wife. So I was like, 'There's no way I can add one more thing.' But National allows you to add one more thing. It's doable!"
Whisper Tennis, Military Spouse
Class of 2021
Giving Back to Military Spouses
NU's Whisper Military Spouse Scholarship was created to support the spouses who serve and sacrifice every day on behalf of their family, their servicemember, and the entire military community. As a military spouse, you may have the opportunity to:
Restart your educational and career goals
Complete a degree you started
Pursue a degree you've been postponing
Apply Now
Begin the application process by filling out the form below. All applicants will be reviewed for eligibility, and award decisions will be communicated directly to each candidate.
Applications Accepted Through Feb 29, 2024.
Unlock Possibility!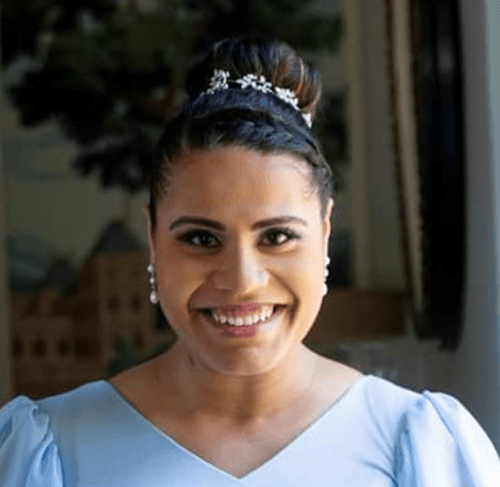 "As an Army Spouse and Master Resilience Trainer for the Army, this degree will give me the education to support and guide my Army family through the constant change and uncertainty the military lifestyle can bring and help them make the most of each duty assignment."
Tamar Walleser, Military Spouse
Class of 2022
Whisper Military Spouse Scholarship Application
---