National University
Commencement 2021
Congratulations, Graduates!
National University invites you, your family, and friends to celebrate your remarkable accomplishment at 2 p.m. on Friday, September 17, 2021, at Petco Park.
National University would like to provide a safe environment for our graduates, their guests, and our staff. We encourage attendees to wear a face mask. We also ask all attendees to be vaccinated, or have a negative Covid-19 test within 72 hours of the event.
Please review the important information necessary for your special day. Questions should be directed to [email protected]. It is our sincere desire to provide a memorable event that showcases your outstanding achievement.
Masks are recommended for those who are not fully vaccinated. Recommendations and guidelines subject to change based on updated local, county, and state regulations and guidance.
By using this ticket to attend or participate in the 2021 National University Commencement, Commencement ticket holder ("Holder") acknowledges and assumes all risks and dangers associated with Holder and/or Minor(s) in their charge (i) before, during, and after Commencement and (ii) attending or participating in Commencement, in each case, whether any such risk or danger occurs prior to, during or subsequent thereto, including specifically (but not exclusively) the danger of contracting COVID-19 and any incidents or accidents associated with crowds of people or the negligence or misconduct of other participants. Holder acknowledges that they have read, understood, and agreed to the full terms and conditions of attendance and/or participation outlined in our commencement waiver.
Graduates, students, family members, and associates: by attending the National University 2021 Commencement Ceremony, you hereby authorize National University and its appointed agents to photograph, televise, film, and audio record for future educational and marketing purposes. No commercial or "for-profit" use of the photography or electronic recordings will be used. Thank you!
Important Information for Graduates
Timeline
Noon
12:45 p.m.
1:45 p.m.
2 p.m.
Gates open
Graduates must be checked in
All guests should be seated
Ceremony
Graduate Information
Graduate Accommodation Requirements
Guest Information
Planning for the Day
Petco Park is a major league baseball stadium and a wonderful venue for our Commencement. It is also a large space, which often requires walking, climbing stairs, and/or standing for long periods of time while graduate and guests find their seats and take part in the festivities. Please make sure to plan ahead for those in your party who may have mobility concerns. Some recommendations include:
IMPORTANT: Petco Park offers limited access to mobility devices in the case of emergencies. If you believe you or another guest may require the use of any type of mobility aid, please bring the device with you to the event. Local options for mobility aid rentals include:
Interpreting/Captioning Services
To make our commencement accessible to as many people as possible, real-time captioning and American Sign Language interpreting will be provided via the video monitors for the duration of the event. If you require additional interpreting or other communication aids in navigating the stadium, please make sure to arrange individual services with your preferred provider. Also, consider reviewing the Petco Park Accessibility Guide prior to attendance. Local options for personal interpreting/captioning include:
Petco Park Information:
Academic Regalia and Vendor Information:
Use the hashtag #NUGrad2021 on Facebook and Instagram
By hashtagging #NUGrad2021, you agree to allow NU to use your image royalty-free in perpetuity.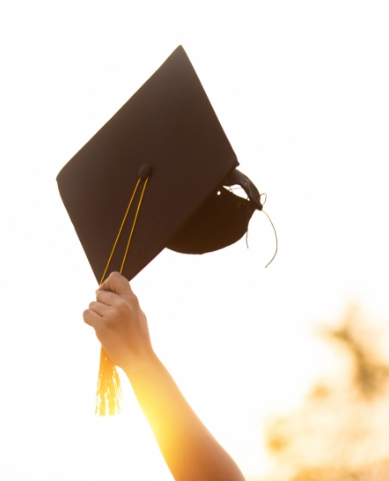 Contact Us
All information will be sent to your personal email address. If you have any questions, please contact the Graduation Department at [email protected].