National University
Commencement 2022
Congratulations Graduates!
All Graduates and guests are invited to attend the 50th Anniversary Commencement Concert — featuring The Beach Boys and Christina Aguilera — immediately following the event.
Concert starts at 5:30 pm
Your commencement ticket is your ticket to the concert. If you or your guest leave after commencement, you will need to get your hand stamped at the Home Plate Gate to reenter for the concert.
---
National University invites you, your family, and friends to celebrate your remarkable accomplishment at 2:00 pm PDT on Friday, May 13, 2022, at Petco Park.
National University would like to provide a safe environment for our graduates, their guests, and our staff. We encourage attendees to wear a face mask.
Please review the important information necessary for your special day. Questions should be directed to [email protected]. It is our sincere desire to provide a memorable event that showcases your outstanding achievement.
Masks are recommended for those who are not fully vaccinated. Petco Park requires Graduates, their guests, and staff to stay home if, within fourteen (14) days prior to the event any of the following apply: (i) tested positive or presumptively positive for Communicable Disease or was identified as a potential carrier of Communicable Disease, (ii) experienced any symptoms commonly associated with Communicable Disease, including, without limitation, fever, cough, loss of sense of taste or smell, or shortness of breath; (iii) traveled to a country that is subject to a U.S. State Department Level 4 "Do Not Travel" Advisory or a CDC Level 3 Travel Health Notice (each, a "Prohibited Country") and/or (iv) was in direct contact with or the immediate vicinity of any person who is either confirmed or suspected of being infected with Communicable Disease or who has travelled to a Prohibited Country within fourteen (14) days preceding Graduate, their guests, or staff's encounter with such person. Graduates, their guests and staff will need to submit to health screening and/or Communicable Disease testing that may be required as a condition of Graduate, their guests, and staff's participation in the Event and/or presence at Petco Park. Recommendations and guidelines subject to change based on updated local, county, and state regulations and guidance.
By using this ticket to attend or participate in the 2022 National University Commencement and Concert, the ticket holder ("Holder") acknowledges and assumes all risks and dangers associated with Holder and/or Minor(s) in their charge (i) before, during, and after Commencement and Concert (ii) attending or participating in Commencement and the Concert, in each case, whether any such risk or danger occurs prior to, during or subsequent thereto, including specifically (but not exclusively) the danger of contracting COVID-19 and any incidents or accidents associated with crowds of people or the negligence or misconduct of other participants. Holder acknowledges that they have read, understood, and agreed to the full terms and conditions of attendance and/or participation outlined in our commencement and concert waiver.
Graduates, students, family members, and associates: by attending the National University 2022 Commencement Ceremony and the Concert, you hereby authorize National University and its appointed agents to photograph, televise, film, and audio record for future educational and marketing purposes. No commercial or "for-profit" use of the photography or electronic recordings will be used. Thank you!
Useful Links
Important Deadlines and Information for Graduates
Important Deadlines and Information for Graduates
Deadline
An application for graduation is required. To participate in the commencement ceremony, student must have degree conferred between August 2021 and March 2022 or be within 3 classes of program completion by March 25, 2022.If you fail to apply and meet your program requirements by the deadline, your name will not be in the commencement program. https://login.nu.edu/
03/25/2022
Legal name changes should be submitted to the Registrar's Office by:
https://login.nu.edu/
03/25/2022
Regalia: Caps & Gowns are required for all students. To order your regalia, click on the link below:
https://www.jostens.com/apps/store/customer/1006793/National-University-Southern-California/
Military students may elect to wear their dress uniform in lieu of regalia.
04/08/2022
Tickets are required for all students and guests over the age of 2.

Students will receive information via preferred email to both obtain their student and guest tickets.
Students can reserve a maximum of 8 guest tickets.

05/02/2022
Timeline (PDT)
12 Noon
12:45 p.m.
1:45 p.m.
2:00 p.m.
Gates Open
Graduates must be checked in
All guests should be seated
Ceremony
Graduate Information
Graduate Accommodation Requirements
Guest Information
Planning for the Day
Petco Park is a major league baseball stadium and a wonderful venue for our Commencement. It is also a large space which often requires walking, climbing stairs, and/or standing for long periods while graduate and guests find their seats and take part in the festivities. Please make sure to plan ahead for those in your party who may have mobility concerns. Some recommendations include:
IMPORTANT: Petco Park offers limited access to mobility devices in the case of emergencies. If you believe you or another guest may require the use of any type of mobility aid, please bring the device with you to the event. Local Options for Mobility Aid Rentals include:
Interpreting/Captioning Services
To make our commencement accessible to as many persons as possible, real-time captioning and American Sign Language interpreting will be provided via the video monitors for the duration of the event. If you require additional interpreting or other communication aids in navigating the stadium, please make sure to arrange individual services with your preferred provider. Also, consider reviewing the Petco Park Accessibility Guide prior to attendance. Local Options for Personal Interpreting/Captioning include:
Petco Park Information
Academic Regalia & Vendor Information
Use the hashtag #NUGrad2022 on Facebook and Instagram
By hashtagging #NUGrad2022, you agree to allow NU to use your image royalty-free in perpetuity.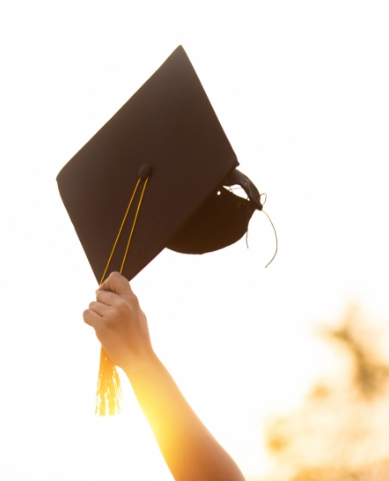 Contact Us
All information will be sent to your personal email address. If you have any questions, please contact the Graduation Department at [email protected].