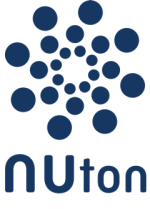 NUton is Here to Help with Your National University Experience
NUton is an SMS messaging chatbot designed specifically for you, our students. All of NUton's text messages are written by NU staff, so you know you're getting the right answer.
NUton Has Answers
Our chatbot is super smart; we're talking really, really smart! Ask NUton a question, and you'll get an answer fast.
NUton Will Keep You Up to Date
Occasionally, you will receive text messages from NUton, helping you keep up with classes and University life. These messages are made just for you!
Our support teams are available around the clock, but sometimes we just need a little sleep. That's where NUton comes in! NUton is a 24/7 fully interactive texting chatbot tool designed to make your life easier. You can text in questions at any time, and NUton will have answers. Additionally, NUton will text you helpful info throughout your time at NU like new funding opportunities, upcoming events, or deadlines specific to you and your program.
NU Directory
NU's directory webpage lists contact information for multiple university programs and departments.
NUton is here to make sure you never miss a beat.


Frequently Asked Questions