What Genres Are Available in Online Degrees in Writing?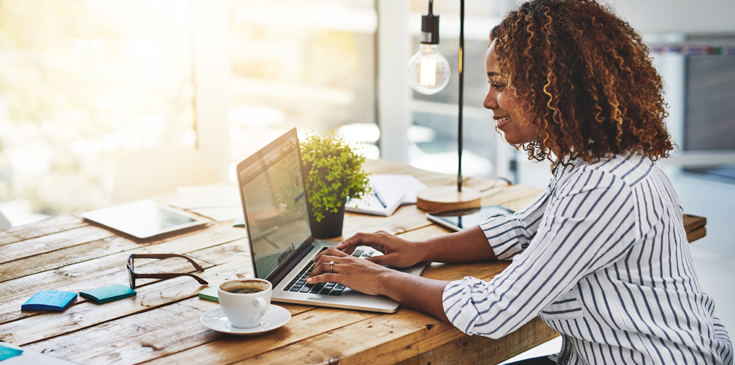 When you browse through your favorite local bookstore or online book source, you're likely to see shelves and website pages dedicated to dozens upon dozens of categories, from graphic novels to cookbooks. When it comes to books and publishing, these overarching categories are referred to as "genres," and each genre has its share of sub-genres. But what genres are available in online degrees in writing? Quite a variety, in fact, depending on your personal area of focus.
If you're interested in creative writing professionally, you likely have one genre you're especially drawn to. Maybe you're inspired by Ray Bradbury and love science fiction writing;  perhaps Stephen King has led you down a path to horror and things that go bump in the night. Maybe reading Maya Angelou has motivated you to write poetry, or perhaps you favor witty and humorous essays like David Sedaris.
It's also completely acceptable to dabble in more than one genre; however, when it comes to creative writing degrees, such as an online MFA, it's common to specialize in one area. The end result of most online degrees in writing is a completed — and publishable — manuscript in your genre of choice.
Let's take a closer look at what genres are typically available in online degrees in writing.
Online Writing Degrees in Fiction
Fiction is likely the literary genre we're all introduced to first: You know, the classic bedtime stories. So it's no wonder many aspiring authors are drawn to creating new characters and to imagine new worlds. Online degrees in writing will almost always offer a focus in fiction. With so many subgenres, it's a wildly popular choice for graduate students earning their writing degree online.
Some campus-based graduate creative writing programs focus solely on literary fiction; however, many low- or no-residency and online MFA programs, such as National University's, are inclusive of young adult and genre fiction. Genre fiction, also referred to as popular or commercial fiction, includes areas like science fiction, fantasy, romance, and mystery.
A completed fiction project in an online MFA usually is a novel, novella, or collection of short stories. Sometimes, the product could even be the first title in a trilogy or other series of books.
Online Writing Degrees in Creative Nonfiction (or Literary Nonfiction)
Nonfiction, as its name implies, focuses on truth. Nonfiction itself can cover a lot of ground, from reference and textbooks to self-help and how-to titles. However, most writing degrees, online or on campus, focus on creative nonfiction, also called literary nonfiction. The distinction between nonfiction and creative nonfiction is that the latter also takes a narrative form, and features literary elements also found in fiction: dialogue, scenes, sensory detail, tension, and elements that bring the topic to life.
When you hear creative nonfiction, you might first think of personal essays or memoirs. But this genre covers more territory than that, including literary journalism, biography, popular science narratives, and travel writing. And a growing area of this genre is nonfiction for kids.
When you study creative or literary nonfiction in an online MFA program, though, you will most likely produce a final manuscript of an essay collection or a memoir.
Online Writing Degrees: Poetry
Poetry, like fiction, is one of the traditional forms of literature studied at the graduate level. Poetry, especially today, encompasses a wide range of forms. Whether you want to write haiku, sonnets, or epics — or discover and master a new form — an online degree in poetry will allow you to hone your craft.
A completed thesis project in a poetry program could be a chapbook, collection of poems, or even a story or novel written as a prose-poem.
An Online MFA in Screenwriting
Traditional Hollywood films are still attracting a wide audience, and there's a growing appreciation for independent filmmakers and an explosion of streaming services for television and movies. While still a highly competitive field, this is an exciting time for screenwriters as there are more opportunities for scripted content — from shorts to features  —  than ever.
Writing for the screen is both an art and a science. While a good story is always the heart of any script, the document itself has to follow strict industry standards. With so many technical details in the production of a screenplay manuscript, formal education in this genre is extremely beneficial.
While writing an original screenplay is typically the goal for most students, in an online MFA screenwriting program you'll also learn about adapting other works of literature to the screen. A common final thesis project for a screenwriting student would be a script for a  feature film or a TV pilot.
If you're interested in learning more about online degrees in writing, we invite you to explore National University's online MFA program; it offers a focus in all four of the areas discussed in this article: fiction, creative nonfiction, poetry, and screenwriting.