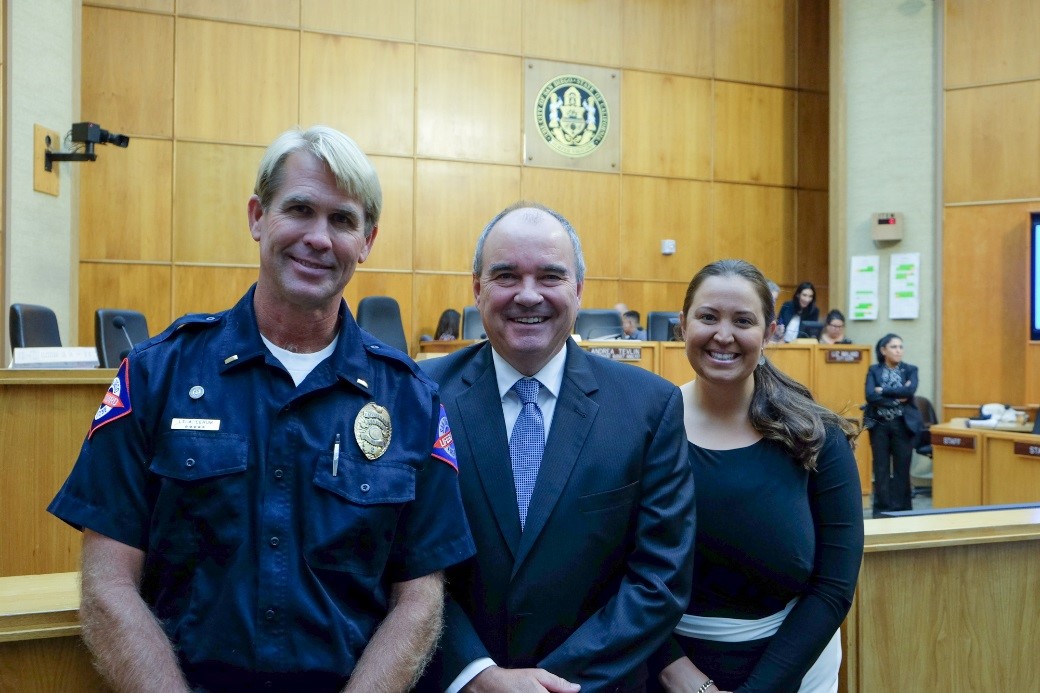 September marks the end of summer and brings a renewed focus on "back to school." As we welcome new and current students to the 2016-2017 academic year, I was also able to spend time with members of our faculty and staff at the University's Fall Academic Assembly. This conference provided an opportunity to discuss innovative ways that we can enhance our pedagogy and deliver an exceptional student experience.
As we celebrate Hispanic Heritage Month, it's important to note how fortunate we are to have such a wonderfully diverse student population at our University. In fact, I became a part of that student population earlier this month when I enrolled in a Spanish class as my first course at National University. Having recently completed this course, my admiration for the faculty, staff, and students has grown even more. It will be a while before I can carry on a conversation in another language, but being a student at the University presented new insight and perspective on the student experience, and on the high level of dedication and commitment at which our faculty and staff operate. I also gained a deeper understanding of the tenacity and determination of our students, who attend courses at this rigorous pace as they work toward achieving their educational goals.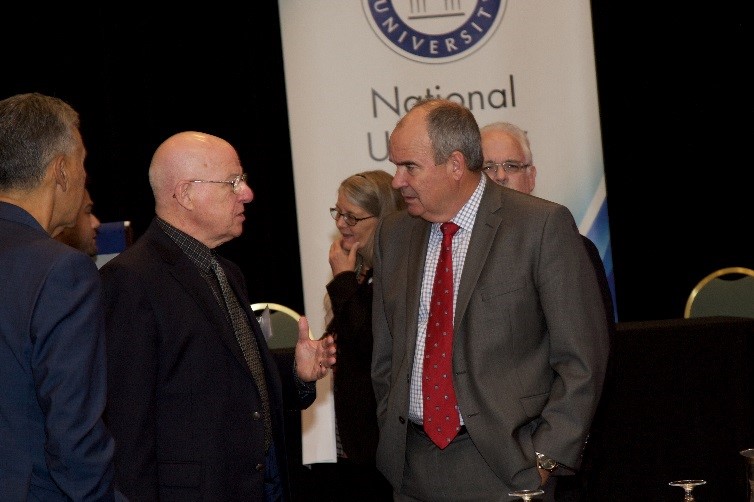 While we discuss our dedicated faculty, I want to acknowledge that October 5 is World Teacher Day. This provides an opportunity to acknowledge the hard work of all teachers, and to congratulate all of the National University alumni who have been named County Teacher of the year throughout CA. Over the years, at least 130 National University alumni have been recognized as county, state, and national Teacher of the Year. In addition to these wonderful achievements, I also want to extend special congratulations to NU alum, Jeff Rivera, who recently visited the White House to be honored as Teacher of the Year for the Presidential Innovation Award for Environmental Educators.
As we acknowledge students, faculty, staff, and alumni, I also want to highlight one of our partnerships. National University is proud to be the City of San Diego's Preferred Employee Education Program Partner, and this month I, along with San Diego Mayor Kevin Faulconer, had the pleasure of honoring City of San Diego Fire-Rescue Dept. Lt., Andy Lerum, as the 2016 recipient of the City of San Diego/National University Professional Development Scholarship. I was also thrilled to have two NU alum with us to present the scholarship, San Diego City Councilwoman Myrtle Cole; and San Diego City Councilwoman Marti Emerald.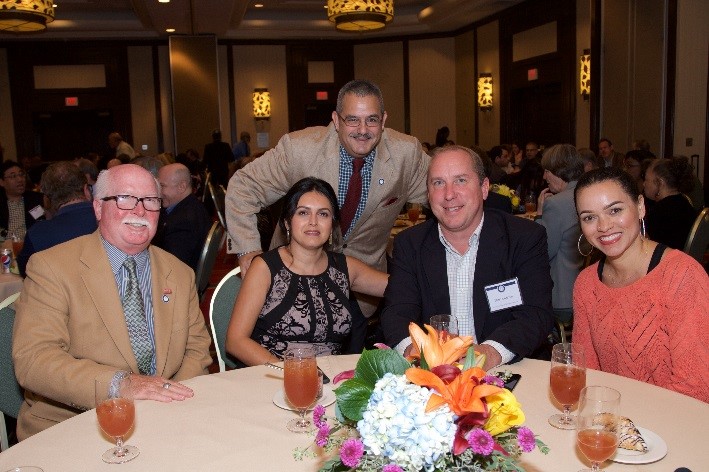 Congratulations to all of the recent awardees and I wish everyone the best of luck and much success this academic year.