President's Diversity, Equity,
Diversity at National University encompasses the whole of the human experience and includes such human qualities as race, gender, ethnicity, physical ability, nationality, age, religion, sexual orientation, economic status, education, experiences, and veteran status. These and other socially and historically important attributes reflect the complexity of our increasingly diverse student body and communities.
In recognition that our society and our institution have become more diverse, National University has re-invigorated the President's Diversity, Equity, and Inclusion Council (DEIC). The DEIC functions as an advisory council and recommending body to the Office of the President, and council members serve as liaisons to divisions, offices, and units across the intuition. Councilmembers are responsible for assessing, developing, overseeing, and monitoring University-wide efforts to achieve NU's commitment to diversity and access as core institutional and educational values.
The DEIC meets regularly to assess the systems, culture, and climate of the University through an equity lens, and develops recommendations that will help foster a more wholly inclusive and equitable culture. The Vice Provost for Academic Services, Dr. Joseph Hoey is the Chair of the DEIC, which consists of faculty, staff, and student volunteers. The council members represent many of the diverse offices, departments, and representative bodies of NU such as:
Student Representatives
Faculty Senate
Graduate Council
Undergraduate Council
Council of Chairs
Equity & Inclusion Office
Human Resources
Student Accessibility Services
National University Language Institute
Title IX Office
International Programs Office
Enrollment Management
Center for Innovation & Learning
Academic Operations
Advisor of Pride @ NU
Finance
Registrar Office
Facilities/Security
To begin this important process, the DEIC has embarked on the important work of institutional baseline assessment. To ensure targeted successes, the assessment efforts have been divided up into five sub-committees:
Access & Equity
Evaluate how to create and ensure access for all underserved populations (students, faculty, and staff) at the institution. Develop methods to improve access and success for all members of the NU community, while enabling advancement (retention) and success (graduation) for underserved students.
Diversity in the Formal & Informal Curriculum
Assess and recommend improvements to embed diversity and social justice concepts throughout curricular and co-curricular studies (field trips, field experience, study abroad, etc.), University processes (Career Services, Student Organizations, Financial Aid, Office of Student Conduct, etc.), including outcomes assessments.
Campus Climate
Assess perceptions of campus climate by students, staff, and faculty, disaggregated by relevant subgroups. Look for differences within and across subgroups. Develop ways and mechanisms to address bias‐related concerns from members of the NU community.
Student Learning and Development through Andragogical Diversity
Assess and collaborate with other groups to develop methods and practices for adult learners to further reinforce an educational environment that fosters a sense of belonging to the institution. This includes the learning environment, mode of delivery, ancillary departmental services, an atmosphere of respect and supportiveness, and the way all of these experiences combine to create a unique learning culture where all students can thrive.
NU as a Workplace
Creating and fostering a university culture where everyone feels welcome, respected, and valued.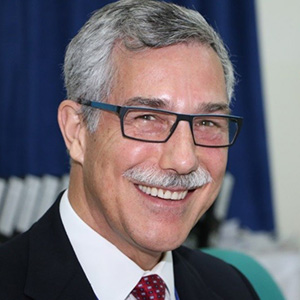 J. Joseph Hoey, IV, EdD
Chair of the President's Diversity, Equity and Inclusion Council
Vice Provost for Academic Services at National University
For me, it's about building a positive environment of inclusion and being valued for our contributions, as we work collectively for the benefit of our students and to facilitate their learning. My ongoing commitment to this work has been built throughout my career. I served as program evaluator for a project that made mobile and other telecommunications devices accessible for persons with disabilities at Georgia Institute of Technology. In my immediate previous institution, I hired the very first Associate Vice President for Diversity and Inclusion. I served for seven years on the board and as the past board chair of Kids Included Together, a San Diego-based disability inclusion organization that provides research-based programmatic support around the globe for including children who have disabilities in after-school programs.
Miles T. Leader
Professor English Language and Pathway Program
National University Language Institute
I am a firm believer that diversity is a strength, and hope to make lasting changes in the advancement of diversity and inclusion at National University.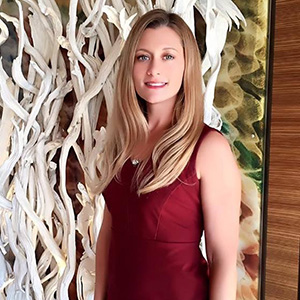 Heather M. Tyrrell
Institutional Equity Officer
Office of Equity and Inclusion
I envision a culture that is open, transparent, collaborative and supportive. One in which all members feel included, see the impact of their work, understand the value our differences bring the University and are recognized for their efforts.
Peilin Fu
Professor and Academic Program Director, Engineering and Computing
College of Professional Studies
I would like to contribute my efforts to enhancing NU's Diversity, Equity, and Inclusion awareness, and helping create an inclusive and equitable campus climate for students to thrive.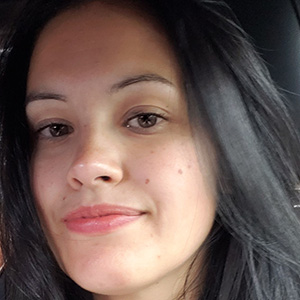 Karrie Yi
National University Student Scholar
Bachelor of Arts Early Childhood Education Integrated Multiple Subject Credential Candidate 2021
I joined the DEIC to help students to connect to appropriate staff or program resources and to further assess the needs of the student in both residential and international student bodies in order to help establish necessary resources/programs or student organizations.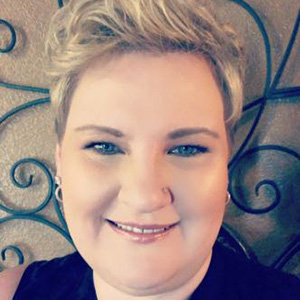 Nicole Polen-Petit, PhD
Interim Associate Dean
College of Letters and Sciences
I joined the DEIC because I believe that investing in diversity is a means to a more inclusive, more just, and more effective educational environment for all members of the NU community.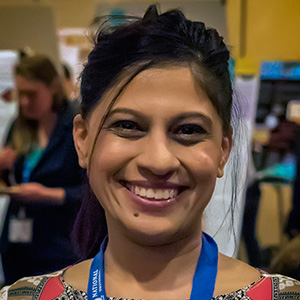 Ritika Bhawal, PhD
Associate Professor & Academic Program Director, BSPH Program
College of Professional Studies
Diversity and inclusion in the workplace, while often linked together, are two very different concepts. I think of inclusion as the means to operationalize diversity. diversity is a mix of differences, inclusion is making the mix work. It is counter-productive to develop a workforce with racial, ethnic, gender, age, socioeconomic, and a host of other differences, unless you work to be inclusive of those differences. It is through the process of inclusion (which must be intentional) that people learn different viewpoints and experiences. In my experience, and based on many research studies, this is what drives innovation.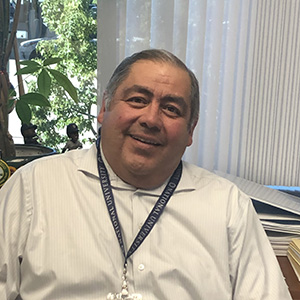 Martin Gallardo
Director
Facilities
I want to better understand, and work to remove, any barriers our students experience in pursuit of their educational goals.
Lori R. Piowlski, PhD
Chair of the Teacher Education Department; Associate Professor
Sanford College of Education
My personal and professional cultural journey has propelled my desire to support our future teachers' cultural proficient growth from the inside-out so that they are able to provide equitable, inclusive environments and practices for ALL students!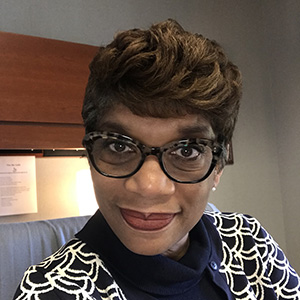 LaCrisia "Cris" Gilbert
Ombudsperson
Office of the Ombudsman
I believe that an organization that prioritizes diversity, equity and inclusion creates an environment that respects and values individual difference along varying dimensions. In addition, inclusive organizations foster cultures that minimize bias and recognize and address systemic inequities, which, if unaddressed, can create disadvantage for certain individuals.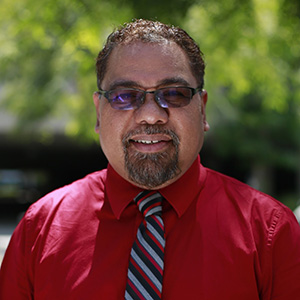 John Akapito
International Student Success and Services Representative
International Programs Office
I'm glad and honored to be part of National University's DEIC Council because it is along the lines of what I'm most interested in: the promotion of diversity in which equity and inclusion are, I believe, absolute necessities.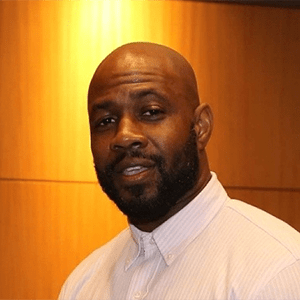 Starlone Thomas
Manager, Talent Acquisition
Human Resources
I joined the DEIC because inclusion puts the practice of diversity into action.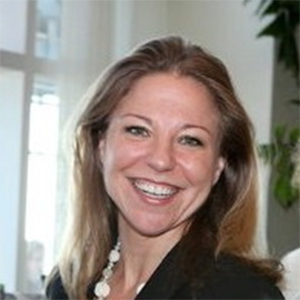 Jen Keyes
Chief Financial Officer
Finance
I joined the DEIC to support NU's value of diversity with a goal to ensure a wholly inclusive and equitable culture allowing for access of quality education regardless of a student's background and orientation.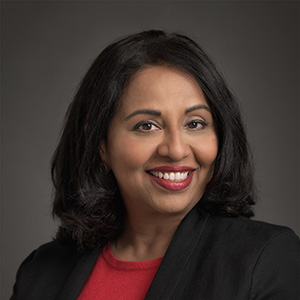 Jyothi Bathina, PhD
Associate Professor
Dept of Teacher Education
Sanford College of Education
I joined DEIC because as a teacher educator, I am keenly aware of the need to infuse diversity, equity, and inclusion-oriented curriculum in teacher preparation programs.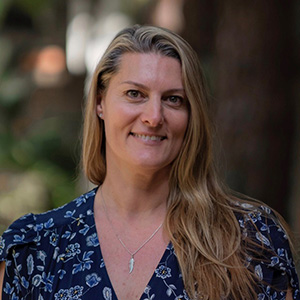 Rebecca M. Orvell
National University Student Scholar
Bachelor of Arts in Interdisciplinary Studies with an Integrated Multiple Subject Credential Candidate 2020
I joined the DEIC because diversity, equality, and inclusion are important topics to me and I hoped to learn about the philosophy and practices of NU in regard to these issues and to represent a student voice where appropriate.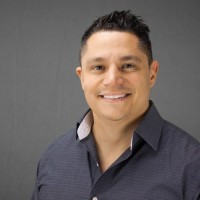 Matthew Medeiros
Chief Compliance Officer & Title IX Coordinator
Office of the Executive Vice President and Provost
I believe it is imperative for me to be an active voice for equity at the university; building an environment where all students, faculty and staff are treated as important and valued individuals is essential to maintaining a diverse, healthy and inclusive institutional culture.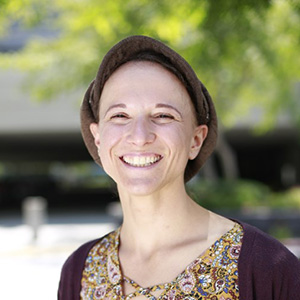 Julia McMillan
Coordinator, NU Scholars Program
Center for Student Engagement and Activities
As the founder and staff advisor of NU's first LGBTQ+ group, PRIDE@NU, I see DEI work as crucial for meeting the needs of adult learners (especially women and members of the LGBTQ+ community), and for ensuring that students taking part in distance or asynchronous degree programs have an affirming, enriching, and successful educational experience.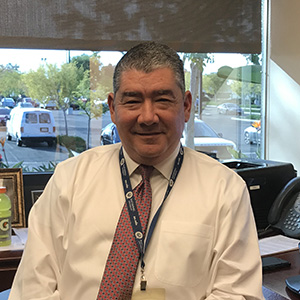 Louis R. Cruz, Ed.D.
Associate Vice President
Regional Operations
My purpose in being a member of this committee is because I am the first member of my family to go to college. The process for me to attend college was not easy and as a part of this committee I want to be able to make the process for first generation college students more seamless.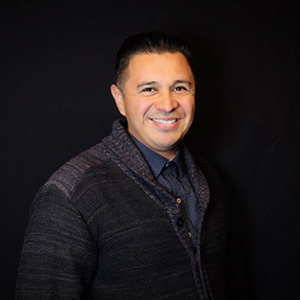 Ildifonso Carrillo
Senior Instructional Designer
Center for Innovation in Learning
I joined the DEIC to help ensure that our diverse online student population feels included, reflected and embraced throughout their education experience.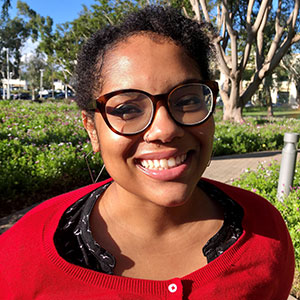 Jessica Hudson
Academic Program Scheduler
Office of the Registrar
I joined the DEIC to ensure that all members of our diverse NU community have the tools and resources readily available to feel secure and welcomed. I wholeheartedly believe that a community dedicated to inclusion can achieve great things.