Miracosta Community College
Earn Your RN to BSN at National University
National University has partnered with Miracosta College to make the transfer process smooth and seamless. Through this partnership, students currently working toward their Associate Degree in Nursing (ADN) at Miracosta College can also enroll in National University's RN to BSN degree program, and begin taking classes online simultaneously. Through our dual enrollment agreement, take advantage of a 25% tuition reduction scholarship, saving you both time and tuition – a win, win!
About the RN to BSN Program
The RN to BSN program offers four- and eight-week courses 100% online. You'll gain a foundation for professional nursing practice at the baccalaureate level to expand your clinical knowledge and further develop your critical-thinking, communication, and therapeutic skills.
Learn more about the RN to BSN completion program.
RN to BSN Career Options
A bachelor's degree in nursing can give you a competitive edge in the job market, and open the door to new opportunities and even a higher salary. The RN to BSN program at National University will help you build on the experiences you've had as a registered nurse, advancing your knowledge and skills. As a busy professional, the idea of going back to school may seem challenging. However, National University offers the RN to BSN program completely online, so you can study when and where it works for your schedule.
Learn more about career benefits of an RN to BSN.
Student Resources
National University offers a wide range of student services to help students from admission to the program all the way through to graduation. Although the program is online, you are never really alone in your studies – you have access to the help desk, math center, writing center, concierge services, the veteran center, and so much more.
Learn more about the RN to BSN completion program.
Apply Today
If you're interested in pursuing your RN to BSN degree at National University, here is some more information on the admissions process, including requirements, transferring credits, and more.
Please fill out the form to be contacted by an admissions advisor who can help you with this scholarship, education counseling, transferring credits, financial aid opportunities, and the admissions process. Or if you have questions, reach out to the contact below and we'll be happy to help.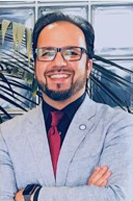 Monir Masoud M.S. & M.A.
(619) 457-1200
[email protected]
To schedule a 1:1 appointment