National University Bachelor's Degree Pathways
Reach Your Academic Goals at National University
National University is pleased to partner with Lone Star College System to provide a seamless academic pathway to graduation. Through this partnership, NU has built upon the Lone Star College coursework and is offering a tuition reduction scholarship to help you reach your academic goals.
After completing your transferable degree and general education core curriculum at Lone Star College, you are eligible for a 25% tuition discount scholarship, and you can transition to one of NU's eight transfer pathways, including:
Here's How Academic Pathways Work
Step 1: Review Lone Star College's degree offerings.
Step 2: Complete Lone Star College's general education core curriculum and recommended associate or bachelor's curriculum.
Step 3: Apply and submit your transcripts to NU.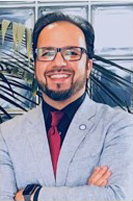 Monir Masoud
Community College Pathways Account Manager
(619) 457-1200
[email protected]
If you'd like more information or to schedule a one-on-one appointment, please
Click Here

About National University
National University, a veteran-founded nonprofit, has been dedicated to meeting the needs of hard-working adults by providing accessible, affordable, achievable higher education opportunities since 1971. As San Diego's largest private nonprofit university, NU offers over 75 programs and four-week courses designed to help students reach their goals while balancing busy lives. Classes are offered online or on-site at locations in California. Since its founding, the NU community has grown to over 25,000 students and 180,000 alumni around the globe, many of whom serve in helping industries such as business, education, health care, cybersecurity, and law and criminal justice.
Why Choose National University?
Unique four-week course format
Online or on-site
75+ associate, bachelor's, master's, and doctoral programs
10th largest school of education in the country
Locations across California