Colorado Community
College System
National University Bachelor's Degree Pathways
Finish Your Degree at National University
National University is pleased to partner with Colorado Community College System to provide a seamless academic pathway to graduation. Through this partnership, NU has built upon the Colorado Community College System coursework and is offering a tuition reduction scholarship to help you reach your academic goals.
After completing your transferable associate degree and general education core curriculum at Colorado Community College System, you are eligible for a 25% tuition discount scholarship, and you can transition to one of NU's six transfer pathways, including:
Here's How Academic Pathways Work
Step 1: Review Colorado Community College System's associate degree offerings.
Step 2: Complete Colorado Community College System's general education core curriculum and recommended associate curriculum.
Step 3: Apply and submit your transcripts to NU.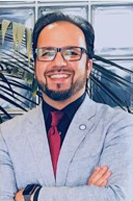 Monir Masoud
Community College Pathways Account Manager
(619) 457-1200
[email protected]
If you'd like more information or to schedule a one-on-one appointment, please
Click Here
About National University
Founded in 1971, National University is among the largest private nonprofit universities in California. With more than 180,000 alumni, National University is the flagship institution of the National University System. National University is dedicated to making lifelong learning opportunities accessible, challenging, and relevant to a diverse population of students. Three schools – the College of Letters and Sciences; Sanford College of Education; and the College of Professional Studies – offer more than 75 graduate and undergraduate degrees and 23 teacher credentials. Programs are offered at locations throughout California and across the nation, and are also available online. National University is headquartered in La Jolla, California.
Why Choose National University?
Four-week class format
100% online options
75+ associate, bachelor's, master's, and doctoral programs
10th largest school of education in the country
Campus locations across California and in Nevada