Caring for the Caretakers: Organizational Wellness for Law Enforcement
Promoting Wellness for Law Enforcement
Peace Officer Standards Training – Approved Course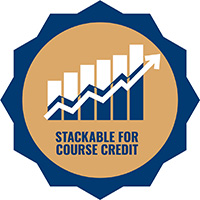 Organizational wellness can best be described as infusing officer wellness services, programs, and ideology into the basic culture of police stations, affiliates, and the wider law enforcement departments and organizations. Inspiring wellness into every aspect of a group's culture is imperative to reduce stress, build resilience, create work-life balance, and keep law enforcement professionals safe. Cultivating a culture of health and wellness in law enforcement helps law enforcement professionals better serve the community, improving community and law enforcement outcomes.
Caring for the Caretakers: Organizational Wellness for Law Enforcement program will discuss, teach, and help managers and law enforcement professionals learn how to create an environment and culture in which employee wellness is central to all aspects of the organization. Organizational wellness goes beyond the commitment to a wellness plan and is most evident when the organization consistently enforces the implementation of the plan for all members. Many factors that compromise the safety of law enforcement professionals' judgment and decision-making develop from how they manage stress and the impact of trauma in their personal and professional lives.
Working in law enforcement is honorable, noble work, that is facing challenging times, contributing to increased stress and reduced officer wellness. Wellness goes beyond physical fitness and wellness plans to focus on whole-person wellness to embody body, mind, and spirit. This program will provide a framework to establish best practices and build organizational wellness, including:
Organizational culture of wellness
Trauma-informed care
Barriers and consequences when wellness is not prioritized
Impact of cumulative stress and trauma
Leadership and structural barriers to organizational wellness
Coping and resiliency from the academy to retirement
Establishing an organizational wellness program
This program provides practical best practice topics focused on building and enhancing law enforcement agency organizational wellness. Add tools to your toolbox that support a systematic approach to organizational wellness that can help you navigate the myriad challenges and stresses faced by law enforcement today. Through this unique program, law enforcement professionals will learn ways to build and enhance wellness individually and for your organization.
Participants of this program can earn eight hours of POST credit for FREE through December 31, 2021, in a combination of self-paced and live-online learning opportunities with scenarios incorporated from real officers in the field, based on real situations and lessons learned. Prior learning credit toward an academic degree program at National University is available.
Program Details
This eight-unit online program has been designed to provide you with practical skills for building organizational wellness.
Unit 1: A Culture of Wellness for Law Enforcement
Unit 2: The Toxic, Cumulative Effects of Stress and Trauma for Law Enforcement
Unit 3: Barriers to Organizational Wellness for Law Enforcement
Unit 4: Live, Synchronous Session I: Dealing with Changes & How to Move Forward
Unit 5: Coping and Resilience for Law Enforcement
Unit 6: Laying Groundwork: Establishing Organizational Wellness Programs for Law Enforcement
Unit 7: Implementation and Sustainability of an Organizational Wellness Unit for Law Enforcement
Unit 8: Live, Synchronous Session II: Effective Means of Implementing Organizational Wellness Groups
Program availability, course length, class schedules, and modality vary. Visit NU.edu for details.
Scholarship eligibility requirements apply. See website for details.
Frequently Asked Questions
Why Choose National University?
We're proud to be a veteran-founded, San Diego-based nonprofit. Since 1971, our mission has been to provide accessible, achievable higher education to adult learners. Today, we educate students from across the U.S. and around the globe, with over 180,000 alumni worldwide.
Four-Week Classes
Focus on one subject at a time — one month at a time — and finish your degree faster.
75+ Degree Programs
Choose from associate, bachelor's, and master's degrees, plus credentials and certificates.
Online or On-site
Study when and where it's convenient for you with evening, weekend, and online classes.
Year-Round Enrollment
Apply or transfer any time. Classes start monthly, and applications are accepted year round.
On-site Locations
Attend class and learn on-site at locations across California.
Military Friendly
As a Yellow Ribbon school, we offer tuition discounts to servicemembers and dependents.