Construction Management Professional Certificate for Amazon Employees

Construction Management Professional Certificate for Amazon Employees


If you're interested in making a change in your career path, consider a certificate in construction management. This certificate is offered for Amazon employees looking to transition into a career in the construction industry and is a non-degree certificate that can be completed in 20 weeks. With Amazon Career Choice, this program is available to Amazon employees at no cost.

Position yourself to enter the construction management field with the Construction Management Professional Certificate. You'll gain foundational knowledge of construction management, the skills needed to oversee projects, and how to handle logistical problems.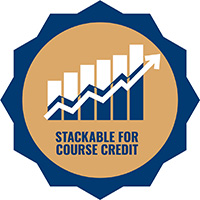 The construction sector is growing rapidly and individuals with skills in construction project management, construction fundamentals, inspection, safety, managing changes, and written and verbal communication are in high demand. The construction management program was developed with guidance and assistance from current leaders in the industry and provides relevant training for those seeking an entry-level job in construction management.
Program Learning Outcomes
Understand the fundamentals of construction management plans and specifications
Explain construction bid documents and bidding procedures
Demonstrate knowledge of mathematics and its application in problem-solving
Gain cost estimating and scheduling techniques
Apply the principles of project management to construction projects
Understand basic inspection processes and the relationship between safety and quality
Apply inspection techniques to improve workplace safety and ensure conformance with codes, plans, and specifications
Prepare for the Construction Manager-in-Training (CMIT) and Occupational Safety and Health Administration (OSHA) 10-hour construction examinations.
Contact Us
To speak to a dedicated enrollment advisor about this certificate, please call or text 310-662-2010.
Modules
Module 1: Plans and Specifications

Understand the fundamentals of interpreting drawings and specifications
Demonstrate knowledge in reading surveys, site improvement, foundations, structures, mechanical, and electrical drawings
Explain construction bid documents and related bidding procedures
Apply specification principles and contract procedures and conditions

Module 2: Field Inspection and Safety

Understand the cost of injuries in comparison to the cost of safety
Assess the occurrence of hazardous conditions
Determine steps, implement contractual agreements, and management systems to improve safety
Understand the relationship between safety and quality
Understand the basic inspection processes for sites, structures, general construction, and mechanical and electrical systems
Apply inspection techniques to ensure conformance with codes, plans, and specifications
Understand the final inspection process and project closeout

Module 3: Scheduling and Control

Understand the project management process
Explain construction contracts and delivery methods
Demonstrate estimating fundamentals
Understand network and scheduling fundamentals
Analyze construction progress through schedule updating

Module 4: CMAA CMIT Level 1 and OSHA 10-hour Construction Exam Preparation
Frequently Asked Questions