Master of Science in Applied School Leadership (In Partnership with participating California County Offices of Education)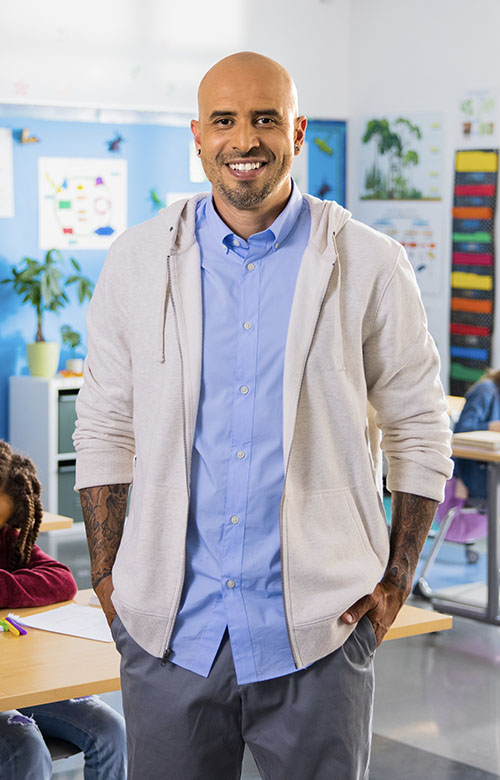 QUICK FACTS
Become a part of NU's global alumni community.
The MS in Applied School Leadership with Preliminary Administrative Services Credential Option program includes four-week courses.
National University is San Diego's largest private nonprofit university.
The Master of Science in Applied School Leadership (In Partnership with participating California County Offices of Education) will position you to become an effective and impactful school site or district administrator. Throughout the program, you'll develop strong leadership and communication strategies to support the vision of your school and community. You'll also develop skills for working effectively with diverse communities. By establishing high but realistic expectations and standards for the academic and social development of all students, you'll be in a position to affect real and positive changes in education settings.
Program Learning Outcomes
Develop a personal vision of education that includes reflection with colleagues and school stakeholders.
Implement a shared vision that places student and adult learning at the center of instructional leadership.
Establish high expectations and standards for the academic and social development of all students and adult stakeholders.
Devise effective communication systems that support the implementation of the vision of the school community and the infusion of the vision in the instructional program.
Create consensus among the diverse constituencies in the school and community.
Critically analyze a topic related to educational leadership through the lens of a researcher.
Click here for program specific course information.
Meet Our Faculty
Why Choose National University?
We're proud to be a veteran-founded, San Diego-based nonprofit. Since 1971, our mission has been to provide accessible, achievable higher education to adult learners. Today, we educate students from across the U.S. and around the globe, with over 185,000 alumni worldwide.
#1 Choice for CA Teachers
NU has recommended more candidates for teaching credentials in CA than any other university in the state.
Accredited by NCATE
Sanford College of Education is accredited by the National Council for Accreditation of Teacher Education.
Four-Week Courses
Focus on one subject at a time — one month at a time — and finish your degree faster.
On Campus or Online
Study when and where it's convenient for you with evening, weekend, and 100% online classes.
20+ Locations
Attend class and learn onsite at one of over 20 locations in California.
Military Friendly
As a Yellow Ribbon school, we offer tuition discounts to servicemembers and dependents.