Master of Fine Arts in Professional Screenwriting Program
Master of Fine Arts in Professional Screenwriting Program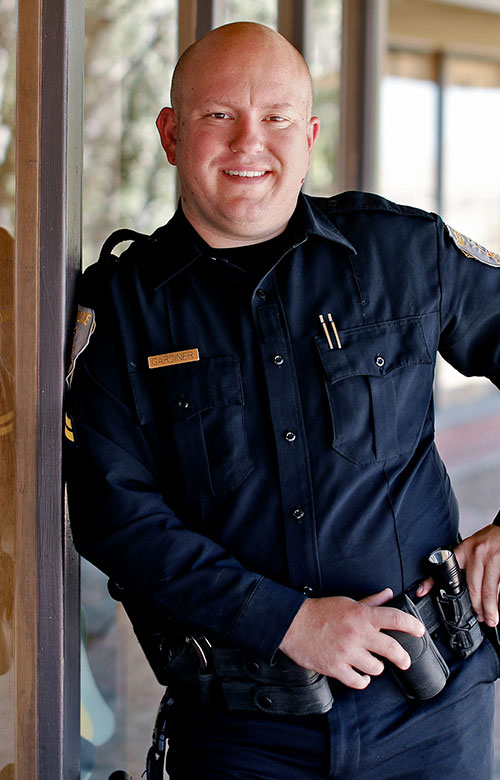 QUICK FACTS
Become a part of NU's global alumni community.
The MFA in Professional Screenwriting program includes four-week classes.
National University is San Diego's largest private nonprofit university.
Learn to write compelling, well-structured stories with memorable characters and prepare for a career in film, TV, and media — without moving to Hollywood. The Master of Fine Arts in Professional Screenwriting includes year-round enrollment in three immersive areas of study: screenwriting, television writing, and transmedia (graphic novels, web entertainment, comics, etc.).
The MFA Screenwriting online and LA-based program prepares you to work in fields like commercial, industrial or independent film, TV and transmedia writing or development, digital entertainment media and communication, and educational or instructional media programs. You'll complete the program with a minimum of two feature-length screenplays, teleplays or transmedia projects, along with a compelling aesthetic statement and a marketing plan and pitch.
You'll gain the knowledge and skills needed to write professional-level scripts, to participate in the ongoing scholarly and critical discussions of issues in the field of film, TV and transmedia writing, and to present your work to the entertainment industry.
Program Learning Outcomes
Differentiate critical points of view in the analyses and interpretation of films, television shows, screenplays, and other entertainment content.
Using films, television programs, and transmedia IPs analyze the principles of writing in these varied media.
Demonstrate critical reflection and viewpoint in evaluating the work of peers and others.
Generate original and/or adapted narrative screenplays, TV scripts, or transmedia IPs employing the principles of these respective disciplines through various stages from introductory level to mastery.
Articulate a critical understanding of self in relation to creativity and the influence of cultural and societal issues.
Analyze and/or design and generate a marketing plan/pitch using the principles of entertainment industry marketing.
Click here for program specific course information.
Meet Our Faculty
Why Choose National University?
We're proud to be a veteran-founded, San Diego-based nonprofit. Since 1971, our mission has been to provide accessible, achievable higher education to adult learners. Today, we educate students from across the U.S. and around the globe, with over 170,000 alumni worldwide.
Four-Week Classes
Focus on one subject at a time — one month at a time — and finish your degree faster.
75+ Degree Programs
Choose from associate, bachelor's, and master's degrees, plus credentials and certificates.
On Campus or Online
Study when and where it's convenient for you with evening, weekend, and 100% online classes.
Year-Round Enrollment
Apply or transfer any time. Classes start monthly, and applications are accepted year round.
20+ Campus Locations
Attend class onsite at one of over 20 campus locations across California or in Nevada.
Military Friendly
As a Yellow Ribbon school, we offer tuition discounts to servicemembers and dependents.
College of Letters and Sciences
"Our faculty are established scholars and creators in their own fields. They are dedicated to making your entry into their disciplines a successful one, preparing you for your career as well as graduate study."
College of Letters and Sciences