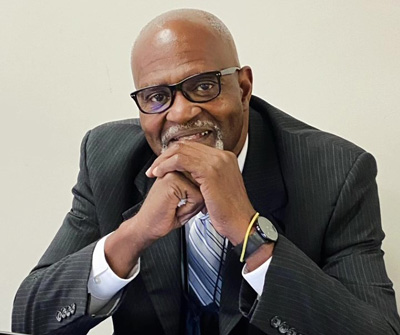 Regional Coordinator, Military & VA Relations, Norfolk
Zollie Allmond is a Regional Coordinator at National University, where he devotes most of his time working with servicemembers, Veterans, and military families pursuing higher education in the Norfolk, Virginia, area. With over 27 years of experience in the United States Navy, serving as Education Service Officer and a Career Information Program Manager, Zollie is passionate about the military and understands the intricacies of DOD education policies, procedures, and initiatives.
His primary responsibility is providing men and women who are serving or have served in the United States Armed Forces with access to quality, accelerated, and regionally accredited academic programs that will help them achieve their personal and professional goals. Prior to coming to National University, Zollie conducted community outreach activities to invigorate interest in business-to-business and government-to-business partnerships. He continues these efforts with National University to enhance the services and opportunities we provide our students. Zollie holds degrees from Averett University and Grand Canyon University and is an active member of the Hampton Roads Chamber of Commerce.
Zollie manages outreach in Norfolk-Hampton Roads, Virginia.