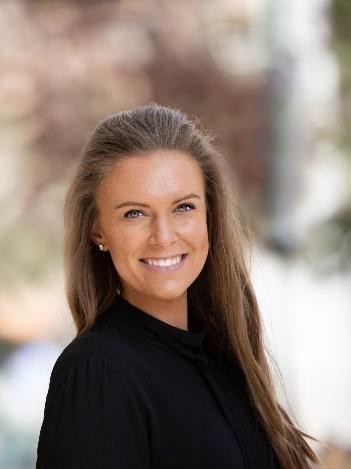 Director, Military & VA Relations, Territory III
Danielle Maloy, Director, Military & VA Relations at National University, serves Servicemembers, Veterans, and their families, focusing on nationwide military spouse outreach and advocacy. Danielle's role at National University allows her to collaborate with military affiliated organizations, businesses, and strategic partners to empower the military community through higher education.
Danielle sits on the Currently Serving Military Spouse Advisory Council for Military Officers Association of America (MOAA), Social Media Manager for the Mid-South Advisory Council on Military Education, leads the Hiring Our Heroes Fort Rucker Military Spouse Professional Network, serves as the Scholarship Chairperson for the Fort Rucker Community Spouses' Club, and works directly with several Chambers of Commerce to address the military spouse unemployment and underemployment issues.
She was recently awarded the 2021 Hayley Uthlaut Award by Hiring Our Heroes for her nationwide support of military spouses, Volunteer Spouse of the Year by the Army Aviation Association of America Rio Grande Chapter, the Yellow Rose of Texas for volunteerism, and the Honorable Order of Our Lady of Loreto by the President of the Army Aviation Association of America.
Danielle holds a Bachelor of Science in Human Resource Management from Colorado State University and a Master of Science in Organizational Leadership from National University.
Education Partners