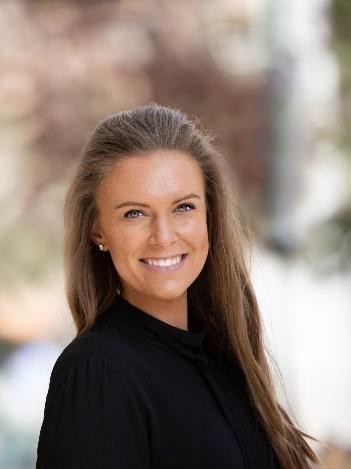 Director, Military & VA Relations, Territory III
Danielle Maloy is a Director, Military & VA Relations, at National University, serving servicemembers, veterans, and their families in the Midwest. She has worked with military families for her entire professional career. Danielle's role at National University allows her the opportunity to continue to develop and maintain professional relationships throughout the world. Working cohesively with National University's community partners, she assists students in achieving their educational and career goals.
Danielle volunteers with Hiring Our Heroes as the Director of Digital Communications, U.S. Army as Battalion Treasurer, and Friends of the Iron Dragons as Treasurer. Recently, she was awarded the Volunteer Spouse of the Year by Army Aviation Association of America Rio Grande Chapter, the Yellow Rose of Texas for volunteerism, and the Honorable Order of Our Lady of Loreto by the President of the Army Aviation Association of America.
Danielle's passion for giving back to the military community stems from a family history of selfless service in military and law enforcement. As a military spouse, giving back to those that have sacrificed so much keeps her humble and thankful. Danielle holds a Bachelor of Science in Human Resource Management from Colorado State University and a Master of Science in Organizational Leadership from National University.
Danielle manages outreach in the following states: Texas, New Mexico, Oklahoma, Kansas, Colorado, Nebraska, Wyoming, South Dakota, and North Dakota, and conducts outreach in Illinois.