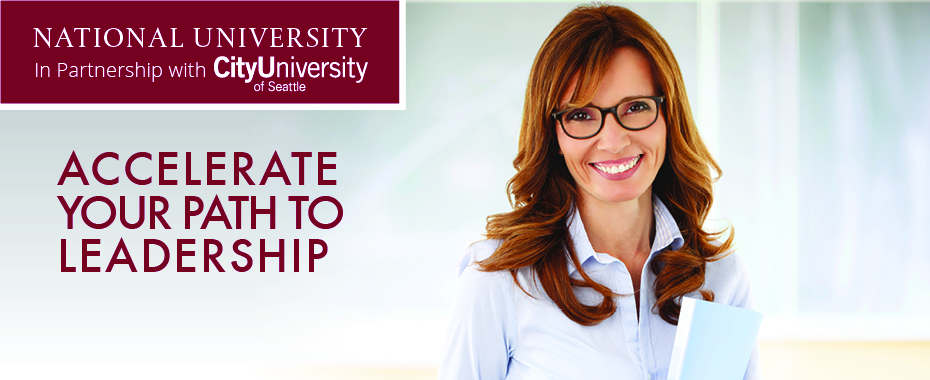 Watch the online information session to find out why the City University of Seattle Doctor of Education program is not just for educators. Learn how the program provides leadership skills for fields as diverse as education, business, public administration, and health care.
The online information session will explain:
How credits from your National University's Master's degree can be applied toward your doctorate
Online and on-premise residency options
The concentrations available. Organizational Leadership, Educational Leadership, Higher Education, and Specialized Studies
With convenient on-campus classes plus online course options, we'll help you find a schedule that fits your life. We'll support your success every step of the way, from instructors, to advisors, to technical support, to Student Concierge Services.
Accelerate your path to leadership. Watch the online information session and find out how you can earn a Doctorate of Education in Leadership from City University of Seattle today!