Certificate in Online
Curriculum Development
100% ONLINE
Courses are self-paced with interactive learning assessments.
YEAR-ROUND ENROLLMENT
Speak with an enrollment advisor to get started today.
220K+ Alumni Worldwide
Become a member of NU's global community.
Create Effective Online Lessons and Curriculum
The professional development Certificate in Online Curriculum Development is a five-module online certificate designed to provide teachers with the practical skills necessary to create effective and engaging online learning experiences. You'll explore how to plan, build, and lead a successful online educational environment by practicing the principles of engagement, collaboration, lesson planning, and assessment through a series of five course modules.
The program allows you to earn one continuing education unit for each course, offering up to five total continuing education units. Register for one module individually or all five modules within the certificate.
Modules include:
Module 1: Teaching From a Distance: Planning Lessons for Impact
Module 2: Increase Clarity: Defining Success in Online Learning
Module 3: Assessment Online
Module 4: Engagement in Online Learning
Module 5: Collaboration in Online Learning
Individual Module Cost: $150
Complete Professional Development Certificate: $625 ($125 savings)
Contact us to learn more about tuition discounts available for group enrollment at (805) 200-2332 or [email protected]
Online Curriculum Development Learning Objectives
Learn different instructional frameworks and how to use them in an online environment
Discover ways to build an engaging online environment
Compare synchronous and asynchronous pedagogical choices
Communicate learning expectations, synchronously and asynchronously
Identify what students need to know and be able to do
Describe what success in learning looks like for students
Examine ways to support learners' needs through distance learning
Develop an introduction to your online curriculum development plan
Develop an assessment plan for teaching online
Develop a plan for increasing engagement in online course
Discover ways to organize online group activities
Examine design components of online collaborative activities
Develop a plan for online collaborative activities
Discover the role of the teacher as an evaluator
Analyze community-building practices for online distance learning
Continuing Education
Teachers can earn one continuing education unit for each course in the program, earning up to five total continuing education units.
Degree Pathway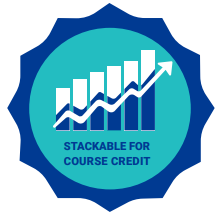 The Certificate in Online Teaching can provide up to 1 course of prior learning credit toward the Master of Arts in Education (MAE) and is designed to provide you with practical skills to create engaging online courses.  For more information about prior learning credit email [email protected] 

Why Choose National University
190+ Degree, Credential, and Certificate Programs
Year-Round Enrollment
Military Friendly
Free Tutoring, Mentoring, and More
Wellness and Career Counseling
We're proud to be a Veteran-founded, San Diego-based nonprofit. Since 1971, our mission has been to provide accessible, achievable higher education to adult learners. Today, we educate students from across the U.S. and around the globe, with over 220,000 alumni worldwide.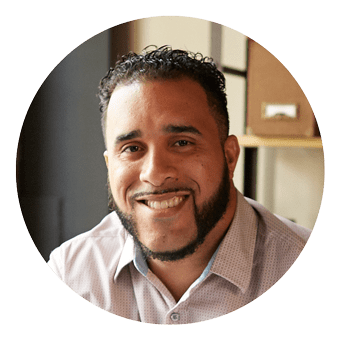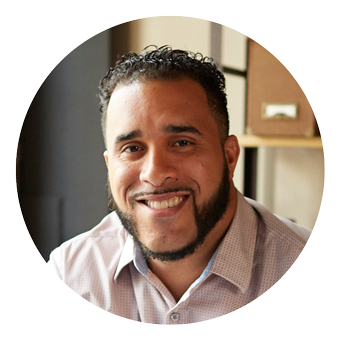 "National University has impacted my career. You can immediately apply what you learn in class to your business."
-Francisco R., Class of 2016

Frequently Asked Questions
When can I start on my certificate?
What are the eligibility requirements to enroll?
How long does it take to complete the Online Curriculum Development Certificate?
The certificate is self-paced and can be completed in six months. The program is approximately 50 hours.
Are the course modules self-paced?
Yes. The course modules are self-paced and 100% online.
How much does the Certificate in Online Curriculum Development cost?
The registration fee for the total certificate is $650. Individual certificate courses are $150 per course, but you can save $125 by signing up for all five course modules at once. Register here and check out with a credit card, or contact [email protected] to discuss your payment options.
You can enroll anytime by clicking here and completing the registration steps.

The Key Grant Scholarship
Do you qualify for a needs-based scholarship? Learn more about the NU Key Grant Scholarship and other scholarship opportunities to unlock the door to your dreams!
Program Disclosure
Successful completion and attainment of National University degrees do not lead to automatic or immediate licensure, employment, or certification in any state/country. The University cannot guarantee that any professional organization or business will accept a graduate's application to sit for any certification, licensure, or related exam for the purpose of professional certification.
Program availability varies by state. Many disciplines, professions, and jobs require disclosure of an individual's criminal history, and a variety of states require background checks to apply to, or be eligible for, certain certificates, registrations, and licenses. Existence of a criminal history may also subject an individual to denial of an initial application for a certificate, registration, or license and/or result in the revocation or suspension of an existing certificate, registration, or license. Requirements can vary by state, occupation, and/or licensing authority.
NU graduates will be subject to additional requirements on a program, certification/licensure, employment, and state-by-state basis that can include one or more of the following items: internships, practicum experience, additional coursework, exams, tests, drug testing, earning an additional degree, and/or other training/education requirements.
All prospective students are advised to review employment, certification, and/or licensure requirements in their state, and to contact the certification/licensing body of the state and/or country where they intend to obtain certification/licensure to verify that these courses/programs qualify in that state/country, prior to enrolling. Prospective students are also advised to regularly review the state's/country's policies and procedures relating to certification/licensure, as those policies are subject to change.
National University degrees do not guarantee employment or salary of any kind. Prospective students are strongly encouraged to review desired job positions to review degrees, education, and/or training required to apply for desired positions. Prospective students should monitor these positions as requirements, salary, and other relevant factors can change over time.