Construction Management
Professional Certificate
100% ONLINE
Self-paced with interactive learning assessments
Year-round
enrollment
Speak with an enrollment advisor to get started today.
220K+ Alumni Worldwide
Become a member of NU's global community.
Build Your Future with the Construction Management Professional Pathway for Amazon Associates
Prepare for a career in the rapidly growing field of construction management with the Construction Management Professional Certificate. In just 20 weeks, this non-degree certificate program will provide the in-demand skills needed to oversee construction projects, handle logistical and operational issues, and manage schedules and costs. With Amazon Career Choice, this program is available to Amazon associates at no cost.
Key Benefits
3 courses count toward the B.S. in Construction Management
No entry requirements
20-week program (200 hours)
Asynchronous/ self-paced model
Developed with guidance from current industry leaders and specialists, the program provides relevant and sought-after training for those seeking an entry-level career in construction project management while providing a foundation in the fundamentals of inspection, safety, drawings and surveys, and more.
To speak to a dedicated enrollment advisor about this certificate, please call or text 1-855-456-9286.
Certificate Description
If you're interested in making a change in your career path, consider a certificate in construction management. This certificate is offered for students looking to transition into a career in the construction industry and is a non-degree certificate that can be completed in 20 weeks.
Position yourself to enter the construction management field with the Construction Management Professional Certificate. You'll gain foundational knowledge of construction management, the skills needed to oversee projects, and how to handle logistical problems.
The construction sector is growing rapidly and individuals with skills in construction project management, construction fundamentals, inspection, safety, managing changes, and written and verbal communication are in high demand. The construction management program was developed with guidance and assistance from current leaders in the industry and provides relevant training for those seeking an entry-level job in construction management.
Certificate Learning Outcomes
Describe the fundamentals of construction management plans and specifications
Explain construction bid documents and bidding procedures
Demonstrate knowledge of mathematics and its application in problem-solving
Gain cost estimating and scheduling techniques
Apply the principles of project management to construction projects
Summarize basic inspection processes and the relationship between safety and quality
Apply inspection techniques to improve workplace safety and ensure conformance with codes, plans, and specifications
CMAA CMIT Level One Exam Preparation / OSHA Construction 10-Hour Certification (CMIT Exam and OSHA credential vouchers included)
Learning Modules
Module 1: Plans and Specifications

Understand the fundamentals of interpreting drawings and specifications

Demonstrate knowledge in reading surveys, site improvement, foundations, structures, mechanical and electrical drawings

Explain construction bid documents and related bidding procedures

Apply specification principles and contract procedures and conditions

Module 2: Field Inspection and Safety

Understand the cost of injuries in comparison to the cost of safety

Assess the occurrence of hazardous conditions

Determine steps to implement contractual agreements and management systems that improve safety.

Understand the relationship between safety and quality

Understand the basic inspection processes for sites, structures, general construction, and mechanical and electrical systems

Apply inspection techniques to ensure conformance with codes, plans, and specifications

Understand the final inspection process and project closeout

Module 3: Scheduling and Control

Understand the project management process

Explain construction contracts and delivery methods

Demonstrate estimating fundamentals

Understand network and scheduling fundamentals

Analyze construction progress through schedule updating
Module 4: CMAA CMIT Level One Exam Preparation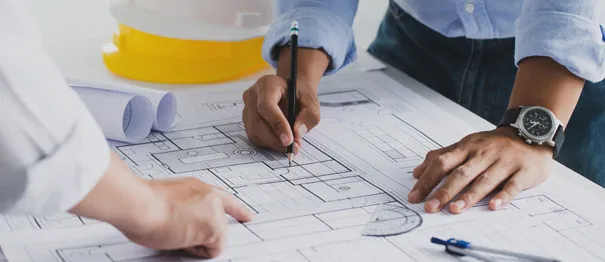 Why Choose National University
190+ Degrees, Credential, and Certificate Programs
Free Tutoring, Mentoring, and More
Wellness and Career Counseling
Credit for Military and Work Experience with Academic Program Enrollment
We're proud to be a Veteran-founded, San Diego-based nonprofit. Since 1971, our mission has been to provide accessible, achievable higher education to adult learners. Today, we educate students from across the U.S. and around the globe, with over 220,000 alumni worldwide.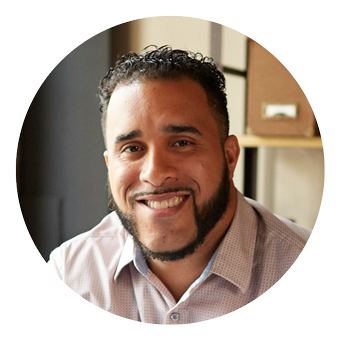 "National University has impacted my career. You can immediately apply what you learn in class to your business."
-Francisco R., Class of 2016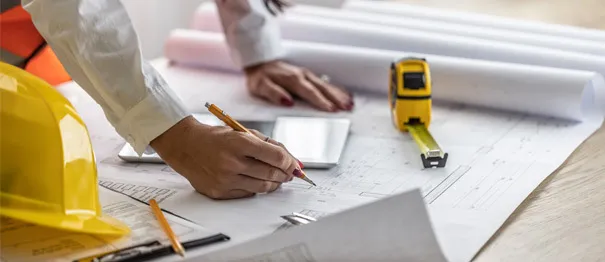 Frequently Asked Questions
Our next set of cohort start dates is scheduled to begin on:
1/3/23
1/30/23
2/27/23
4/3/23
5/1/23
5/29/23
7/3/23
7/31/23
Additional cohort starts will be added throughout the year. Have more questions? We are happy to answer your questions. Please contact us today.
Can I earn course credit?
Yes, successful completion of the Construction Management Professional Certificate allows students to receive academic credit for three courses toward the B.S. in Construction Management if the student decides to pursue a degree at National University.
What are the eligibility requirements to enroll?
All learners are eligible to apply. There are no specific admissions requirements. It is recommended that learners have a high school diploma or GED.
How long does it take to complete the certificate?
The program is designed to be completed in 20 weeks, with a total of approximately 200 hours of completion time throughout the program.
Are the modules self-paced?
Certification courses are asynchronous and self-paced.
Who would benefit from this program?
The Construction Management Professional Certificate program is beneficial to individuals looking for an entry-level position in construction management. The certificate creates the opportunity to start a construction management career path.
How much does this certificate cost?
There is no cost to Amazon associates when using the voucher application through Amazon Career Choice program at www.amazoncareerchoice.com. Program value: $2,625.
National University has a dedicated staff to assist you through your enrollment process. Our advisors are available to you at 1-855-456-9286 and via online chat. You may also request more information with the form below or at nu.edu/contact
NU and Amazon Partnership
Reach your career goals at NU
National University, an Amazon Career Choice national partner, is proud to offer tuition scholarships to all Amazon employees, and their spouses and dependents. As an Amazon Career Choice national partner, NU offers blue badge hourly associates free education as well. With convenient 4- and 8-week courses, plus free tutoring, career resources, social and emotional services, and more, NU offers the support you and your family need to stay on track, finish faster, and reach your goals.