Master of Science in Entrepreneurship
No residency
We have no residency requirements, no GRE/GMAT.
Year-round enrollment
Our admissions team reviews applications year-round.
230K+ Alumni Worldwide
Become a member of NU's global community.
Launch Your Dream Business with a Master of Science in Entrepreneurship
Entrepreneurs are seen as innovators, catalysts for new ventures, markets, products, and technology. Individuals with an entrepreneurial mindset are passionate, action-oriented trailblazers. They play a crucial role in driving economic growth, job creation, and societal development.
The Master of Science in Entrepreneurship program will help you grow this mindset and the skills, knowledge, and values necessary to confidently launch new ventures, contribute to an existing organization's growth, and identify opportunities for productivity and profitability.

The Western Association of Schools and Colleges (WASC) accredits public and private schools, colleges, and universities in the U.S.
Course Details
Course Listing
Requirements for the Program
10 courses; 30 quarter units
ENT 5100 Entrepreneurship Foundations 


Sub Header Text Here
ENT 5105 Ideation & Opp Identification 


Sub Header Text Here
ENT 5110 Environmental Analysis 


Sub Header Text Here
ENT 5115 New Venture Res Dev & Analysis


Sub Header Text Here
ENT 5120 Financial Management 


Sub Header Text Here
ENT 5125 Business Plan Creation 


Sub Header Text Here
ENT 5130 Legal Structure & Organization 


Sub Header Text Here
ENT 5135 Ent Strategy & Decision Making 


Sub Header Text Here
ENT 5140 Pricing, Mrkting, & Expansion 


Sub Header Text Here
ENT 5200 Capstone 


Sub Header Text Here
Degree and Course Requirements
The Master of Science in Entrepreneurship (MSE) requires 30 credit hours for degree completion. Students in the MSE program are required to demonstrate competency in the areas listed below:
Research – MSE students are required to show competency in writing skills for research purposes through their coursework.
Computer Competency – MSE students are required to use appropriate computer skills that are necessary in writing research papers. Students must be able to prepare documents using APA formatting and advanced word processing skills, such as the creation of title pages, abstracts, tables and figures, headers and footers, page breaks, tables of contents, and hanging indents.
The University may accept a maximum of 12 semester credit hours in transfer toward the MSE for graduate course work completed at an external accredited college or university with a grade of "B" or better. See the Transfer Credit Policy for additional information.
Program Learning Outcomes
Upon successful completion of this program, students will be able to:
Adapt creative strategies for pursuing, exploiting, and further developing new opportunities.
Analyze awareness and growth potential of an opportunity with an entrepreneurial mindset.
Formulate cross functional business domain skills.
Explore the skills necessary to understand and analyze significant complex and dynamic business opportunities.
Evaluate collaboration, communication, and adaptability in helping new ventures excel in a changing business landscape.
Admissions
Enrolling in a university is a big decision. That's why our dedicated admissions team is here to guide you through the admissions process and help you find the right program for you and your career goals.
To that end, we've simplified and streamlined our application process, so you can get enrolled in your program right away. Because we accept and review applications year round, you can begin class as soon as next month, depending on your program and location of choice.
Learn more about undergraduate, graduate, military, and international student admissions, plus admissions information for transfer students. You can also learn more about our tuition rates and financial aid opportunities.
To speak with our admissions team, call (855) 355-6288 or request information and an advisor will contact you shortly. If you're ready to apply, simply start your application today

Why Choose National University
Four-Week Courses
190+ Degree Programs
Online or On-Site
Year-Round Enrollment
Military Friendly
We're proud to be a veteran-founded, San Diego-based nonprofit. Since 1971, our mission has been to provide accessible, achievable higher education to adult learners. Today, we educate students from across the U.S. and around the globe, with over 230,000 alumni worldwide.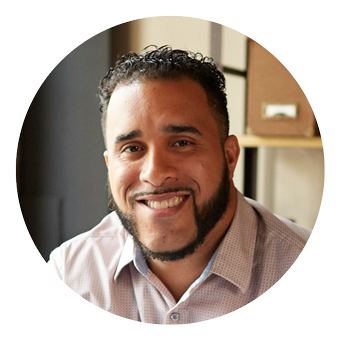 "National University has impacted my career. You can immediately apply what you learn in class to your business."
-Francisco R., Class of 2016


The Key Grant Scholarship
Do you qualify for a needs-based scholarship? Learn more about the NU Key Grant Scholarship and other scholarship opportunities to unlock the door to your dreams!
Program Disclosure
Successful completion and attainment of National University degrees do not lead to automatic or immediate licensure, employment, or certification in any state/country. The University cannot guarantee that any professional organization or business will accept a graduate's application to sit for any certification, licensure, or related exam for the purpose of professional certification.
Program availability varies by state. Many disciplines, professions, and jobs require disclosure of an individual's criminal history, and a variety of states require background checks to apply to, or be eligible for, certain certificates, registrations, and licenses. Existence of a criminal history may also subject an individual to denial of an initial application for a certificate, registration, or license and/or result in the revocation or suspension of an existing certificate, registration, or license. Requirements can vary by state, occupation, and/or licensing authority.
NU graduates will be subject to additional requirements on a program, certification/licensure, employment, and state-by-state basis that can include one or more of the following items: internships, practicum experience, additional coursework, exams, tests, drug testing, earning an additional degree, and/or other training/education requirements.
All prospective students are advised to review employment, certification, and/or licensure requirements in their state, and to contact the certification/licensing body of the state and/or country where they intend to obtain certification/licensure to verify that these courses/programs qualify in that state/country, prior to enrolling. Prospective students are also advised to regularly review the state's/country's policies and procedures relating to certification/licensure, as those policies are subject to change.
National University degrees do not guarantee employment or salary of any kind. Prospective students are strongly encouraged to review desired job positions to review degrees, education, and/or training required to apply for desired positions. Prospective students should monitor these positions as requirements, salary, and other relevant factors can change over time.