If you're interested in starting or furthering your career with a government, public service, or nonprofit organization, chances are you've come across the letters "MPA" in your search for information. So what is an MPA degree?
An MPA is a common abbreviation for "master's of public administration", a graduate-level, professional degree considered a top credential for local community, government, and nonprofit leaders. MPA programs typically include elements of both business management and public policy, a combination that prepares students to become effective leaders in the public and nonprofit sectors.
Aside from its literal definition, we will now provide more information about "what an MPA degree is" in a bit more detail.
What Do You Learn in an MPA Program?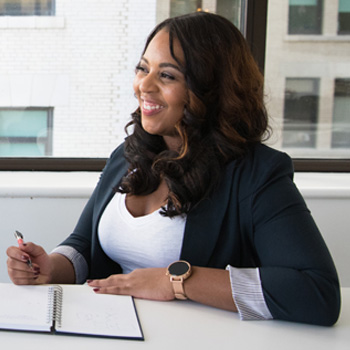 An MPA is a professional degree specifically designed for leadership development in the public and nonprofit sectors. To serve in a higher-level position in these fields, you'll need to have business and financial know-how as well as understand policy and power dynamics. This means your coursework is likely to include a mix of finance and management classes and courses in topics like ethics and urban planning.
For example, one area of importance to both government and community-benefit organizations is funding. In an MPA program, you'll learn about financial management and, more specifically, grants administration. Many organizations and entities seek grants of varying sizes for a variety of needs, whether it's for economic development, infrastructure improvement, community resources, or educational programming.
Searching for, applying to, and managing these grants is a big part of many executive positions in both nonprofits and local governments. Grants — monetary gifts or rewards that do not have to be paid back — are offered by many types of benefactors including federal programs, advocacy groups, foundations, and corporations. ACH grant will have its own objectives, requirements, deadlines, and other parameters you need to strictly follow. Learning how to navigate this process is a vital skill for many public administration roles.
With the growth of many cities — as well as the sprawl of suburbs — there's an increasing need for professionals with urban planning and development experience. Courses in an MPA program generally cover topics like land use, population growth, natural resources, and transportation; knowledge in these areas is especially helpful if you wish to lead at a local or county level. Examples of urban planning projects could include an initiative to make a city more bike- and pedestrian-friendly or an effort to expand affordable housing options in a region.
Other MPA courses cover subjects such as human resources, law, ethics, workforce development, research, and conflict resolution. The MPA, however, offers more than what's covered in textbooks: throughout the entire program, students are building analytical, problem-solving, and communication skills.
Dr. Kenneth Goldberg, director of the undergraduate and graduate public administration program at National University firmly believes these "soft skills" are crucial to success in a field like public administration.
"We concentrate on and promote strong critical thinking skills," he explains, adding that written and oral communication proficiency is incredibly useful when working with the public. "The neat thing about these skills is that you can take them anywhere you go."
What is an MPA Degree Useful for Career-wise?
Many people choose to earn an on-site or online MPA degree because they're looking to advance their careers within specific types of organizations, often ones focused on serving people and shaping policy.
"The MPA is considered the culminating degree for people in public or nonprofit management," says Goldberg, adding that it's also a good option for professionals looking to transition from the private sector into a new field. "An MPA can open the door or take someone to the next level." Let's take a look at two related, yet distinct, areas of interest to on-campus and online master's of public administration students:
The Public Sector
Local ordinances to federal laws. Rural communities to sprawling cities. Historic preservation to economic development. It takes the efforts of many people and organizations to serve and manage communities of all sizes. With vast and important responsibilities, the public sector offers MPA graduates many positions in local, state, or federal government.
The Nonprofit Sector
When you first think of nonprofits, you might immediately picture one of the large, well-known charitable organizations, but nonprofits come in all sizes, with many missions. The need for organizations committed to health, education, the environment, human services, animal welfare, and other societal needs continues to grow.
It is worth noting an MPA can also lead to leadership roles in the private sector. Many for-profit companies work closely with government agencies, healthcare organizations, or related service groups — but are privately owned. An MPA could be useful in positions that report on or analyze government-related initiatives, such as a print or broadcast journalist serving as a local, state, or Washington, D.C. correspondent. Let's look at some more specific jobs you can do with an MPA degree in both the public and nonprofit sectors.
Using Your MPA in the Public Sector
Possible job titles/roles
City manager.
County administrator.
Recreation manager.
Urban and regional planner.
Community relations manager.
Director of economic development.
Budget manager.
Policy analyst.
Human resources director.
Emergency management director.
Possible places of employment
City Hall.
County courthouse.
State Capitol.
City administrative offices.
County administrative offices.
State administrative offices.
Federal government agency.
U.S. embassy abroad.
Chamber of commerce.
Law enforcement agency.
Public recreation facility.
Housing authority.
Transportation authority.
Public utility commission.
Research agency.
Using Your MPA in the Nonprofit Sector
Possible job titles/roles
Executive director.
Development director (fundraising).
Membership director.
Advocacy director.
Public relations manager.
Program director.
Grant administrator.
Marketing director.
Possible places of employment
Charitable organization.
Local chapter of a national nonprofit.
Human rights group.
Advocacy group.
Arts organization.
Environmental group.
Community foundation.
Private school.
After-school program.
Public media.
Nonprofit hospital.
Workforce or skills development program.
International NGO (non-governmental organization).
What is the Demand for MPA Graduates?
"Every time you turn on CNN or NPR, you'll hear a story that involves public administration in some way," Goldberg explains. This demonstrates how important to people and society it is to have professionals with experience understanding policy, analyzing issues, proposing solutions, solving problems and, in general, addressing the needs of a population or community. And we need more of them.
MPA graduates can expect to see demand for jobs with their qualifications over the next decade. First, we'll take a look at the industry as a whole, then we'll share a few specific examples of positions.
According to The Chronicle of Philanthropy, jobs in the nonprofit sector have seen a significant rise in recent years. In fact, the publication cites a study that indicates over the past decade the demand for nonprofit positions has grown three times faster than jobs in the private sector: the national averages for this growth rate are 17% vs. about 5%, respectively. In California, the estimated growth rate in nonprofits was higher than the national average, coming in at 18.2%.
According to a Current Employee Statistics Survey from the U.S. Department of Labor, government organizations added 42,000 jobs as of November 2021, and two-thirds of those positions were in local government. On the federal side, USAJobs.gov, an official government career search resource, lists the most current in-demand areas; featured categories in this section are often applicable to MPA graduates including positions focusing on human resources, finance, and economics.
In the previous section, we discussed possible jobs and places of employment for an MPA graduate. But, are any of these roles in especially high demand? While needs evolve and grow at different rates in different locations, there are a few national trends that demonstrate the rise in career opportunities in nonprofit and public management.
For example, the Department of Labor's Bureau of Labor Statistics (BLS) provides employment information, and one data point is "job outlook." The BLS reports the average career is estimated to grow by about seven percent in the next decade; so when you see numbers higher than that, you can assume there's more of a demand. Here are a few areas related to public administration that meet the BLS's "faster than average" or "much faster than average" growth rate criteria; we include some salary details as well.
Urban and regional planners
Demand: estimated projected to grow 4% from 2021 to 2031, about as fast as the average for all occupations.
Salary, National Average: $81,310.
Salary, California Average: $97,510.
Wage statistics as of May 2021.
Public Relations and Fundraising Managers
Demand: estimated to grow by 8% from 2021 to 2031, faster than the average occupation.
Salary, National Average: $119,860.
Salary, California Average: $142,720.
Wage statistics as of May 2021.
Training and Development Managers
Demand: estimated to grow by 7% from 2021 to 2031, as fast as average.
Salary, National Average: $120,130.
Salary, California Average: $147,520.
Wage statistics as of May 2021.
Financial Managers
Demand: estimated to grow by 17% from 2021 to 2031, much faster than the average occupation.
Salary, National Average: $131,710.
Salary, California Average: $166,220.
Wage statistics as of May 2021.
Social and Community Service Managers
Demand: estimated to grow by 12% from 2021 to 2031, much faster than the average occupation.
Salary, National Average: $74,000.
Salary, California Average: $84,770.
Wage statistics as of May 2021.
Political Scientists/Related Occupations (under which policy analysts would fall)
Demand: estimated to grow by 6% from 2021 to 2031, about as fast as the average for all occupations.
Salary, National Average: $122,510.
Salary, California Average: $119,160.
Wage statistics as of May 2021.
What is an MPA Degree Program Specialization For?
Many MPA programs offer students the opportunity to concentrate in a more specific area of public administration. This means that, in addition to the standard required courses, you would take a set of additional classes related to that specialty as (or instead of) electives.
National University's MPA program, for example, offers specializations in organizational leadership and human resources management. Additional courses for the organizational leadership program may cover topics such as power dynamics, team development, and change management. On the HR end, the additional courses dive into training, compensation and benefits, and safety.
Adding any specialization to your campus-based or online MPA degree could give you an edge when applying for certain positions. Using the human resources management example above, for instance, the extra skills and knowledge gained — such as personnel management — would be beneficial to those wishing to work directly with employees.
What is an MPA Degree Program's Typical Length?
The amount of time it takes to complete a master's of public administration, whether an on-site or online degree program, varies by institution. Many graduate programs, especially those geared toward adult learners, run year-round and can be completed in one to two years. At National University, students typically complete the MPA degree requirements in just over a year, according to program chair Goldberg.
Other factors that could determine the exact duration will depend on the individual student. For example, someone who is able to transfer in credits from another accredited graduate program may be required to take fewer courses, allowing them to finish sooner. On the other hand, many graduate programs, like the ones at National, allow students to pursue their degree at their own pace. For example, all of National's MPA courses run for four weeks each; students have the ability to pause their studies if needed — such as for a work travel obligation, family vacation, illness, or another personal reason. And then, they can pick their education at the start of the next monthly start session.

What Is the Ideal Background for an MPA Student?
There's not one set path toward an MPA, although many students might have previously earned a related bachelor's degree in political science, human services, sociology, criminal justice, or communications to name a few. The master's of public administration can certainly be a natural next step for students who've already expressed interest in working in these fields.
Sometimes, people seeking an MPA may also already have existing careers (or volunteer positions) in related fields and are looking to move up. So your classmates might include case workers, nurses, veterans, data analysts, city council members, publicists, firefighters, consultants, and budget managers. All of these professional experiences can serve as a foundation for a career with a nonprofit or public entity. (Online degrees are an especially ideal fit for these already-working students as they provide more flexibility.)
Goldberg says National University has a large veteran population, and that the MPA is a popular graduate degree among students with military experience. He cites an example of a marine who pursued his online MPA degree from National while still in the service. After completing the program and leaving the Corps, he started working for the San Diego Sheriff's deputy department.
Although MPA students may come from many educational and professional backgrounds, Goldberg says those attracted to a career in public administration usually have one thing in common: "a strong propensity to serve." This makes sense because many aspects of working in government or nonprofits involve addressing human and community needs of all kinds.
"We look at what's affecting our community and our neighbors," he says. "We solve problems."
Who Teaches in MPA Programs?
When thinking about an on-site or online master's in public administration, you might be wondering who you'll be learning from.
According to Goldberg, in National's program, you'll find full-time professors as well as current practitioners. With such a broad subject matter, you're likely to have instructors with varying expertise the public relies on.
On the academic side, you'll find professors with doctorates in areas such as communication, law, healthcare, human services, and, of course, public administration. Aside from teaching, college professors also dedicate time to scholarly research. For example, National University's full-time MPA faculty members research issues in their area of study and write and present papers at industry conferences and public forums. In fact, it's often statistics and findings from research like this that you'll find on news and media reports.
Goldberg says those currently working in (or retired from) public administration or nonprofits bring value to the classroom. These practitioners can use recent real-world experiences and case study examples from their own careers. If you were to look through National University's MPA faculty list, you'll see instructors who work in fields like law enforcement, law, healthcare, homeland security, emergency management, mediation, and military.
So, what is an MPA degree? We've learned it's a professional program usually offered both on campus or as an online degree. We've also learned an MPA can be many things to many people. For one, it's a credential to land a higher-level position in the public or nonprofit sector; for others, it's a step toward a new career. But no matter what brings someone to a program, the end goal is likely similar.
"One characteristic of people attracted to an MPA is the desire to support the social good versus profit," Goldberg says. "This degree provides a well-rounded background and understanding of the public administration field and what it's addressing."
If this sounds like you — if you're looking to enter or advance in the public or nonprofit sector — visit our master's of public administration (MPA) program page to find or request more information.