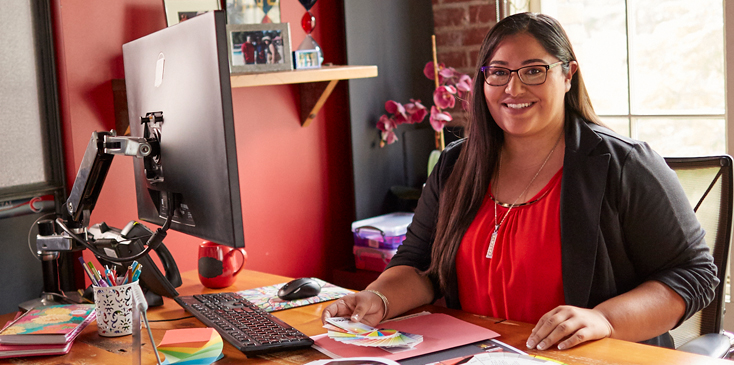 Students wanting to take their careers to the next level might consider pursuing a master's in business administration, also known as an MBA. So what is an MBA? An MBA is a graduate degree that gives a broad overview of several interrelated areas, ranging from marketing and management to finance and economics. Students not only gain technical expertise in areas such as accounting and technology, they also learn soft skills including communication, teamwork, and adaptability. MBAs provide students with a general business background, as well as opportunities to specialize in areas of particular interest.
According to Ramon Corona, professor of marketing and management at National University (NU), a master's in business administration provides a solid foundation in business fundamentals but also gives students opportunities to develop the more intangible qualities necessary to be a successful business leader or entrepreneur. "An MBA is like a package of different elements that are necessary to start your own business or to run an existing business," he says. "We want to teach our students the skills they need to work effectively across the organization."
Employers Want Soft Skills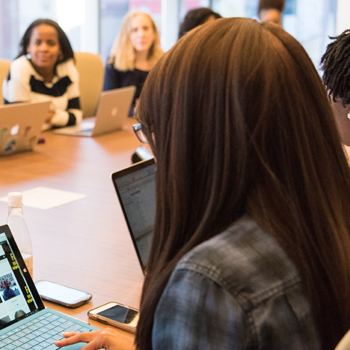 Faculty at National University continually monitor the latest employer and industry surveys to refine the MBA program to make sure they are producing graduates that have the skills that match what employers are looking for. A 2018 LinkedIn survey of 2000 business leaders, for instance, found that 57 percent of leaders value soft skills over hard skills. These include leadership, collaboration, communication, and time management.
The MBA curriculum at NU gives students opportunities to develop these skills while they are learning disciplinary content. "Students learn communication when they present a business case in class, or teamwork when they are working in groups to solve a problem," Corona says.
The National University master's in business administration is also focused on helping students find a practical application to the knowledge and skills they gain in the classroom. According to Corona, 90 percent of MBA instructors at National University are practicing professionals in their respective fields, which gives students a direct link to industry.
The Value of an MBA
Many students choose to pursue an MBA because they need additional skills or knowledge at their current job, they want to start their own business, or they want to pursue a management or leadership position. While some students choose to specialize in specific areas, MBAs can prepare graduates to work in a variety of industries, including healthcare, finance, government, the non-profit sector, education, accounting, retail, and manufacturing.
NU's MBA program currently offers seven specializations: international business, supply chain management, marketing, human resource management, managerial accounting, organizational leadership, and financial management.
According to the Graduate Management Admission Council's (GMAC) Alumni Perspectives Survey 2018, two of the most valuable aspects of an MBA are increased earnings power and preparation for leadership positions. Other benefits include preparation to work in culturally diverse organizations. Overall, most of the 11,000 MBA graduates surveyed by GMAC reported that their graduate education was a personal, professional, and financially rewarding experience.
MBAs have now become a requirement for many leadership positions in the business world. "When I was in school, having a bachelor's degree was the ultimate goal," Corona says. "Now having an MBA has pretty much become a requirement for many jobs at the director level."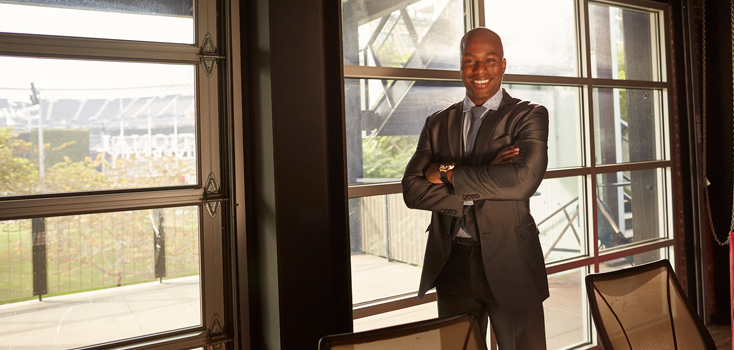 Why Pursue an Online MBA?
National University offers a variety of formats for its MBA programs, ranging from face-to-face and hybrid to fully online. Students can take classes in person at the NU campus in Los Angeles, including sessions in the evenings or on Saturdays, or they can pursue their entire master's in business administration online.
The MBA program at National University entails a total of 12 courses, which include seven core courses, four electives or specialization courses, and one capstone course. Students who have an undergraduate degree in business can complete the program in one year.
NU has been offering online degrees for more than 20 years, establishing itself as a leader in the field of online education. The university's flexible degree options allow students with significant professional and personal commitments to take advantage of the program.
It also means National University's master of business administration has a global reach. Corona says he's even had students who are active duty military taking courses from submarines deployed on the other side of the world.
"Online is really convenient because it fits students' schedules, they don't have to commute, and they can spend more time with their families," he says. "They can do their homework at night or during the weekends, whenever works for them."
For more information about the National University MBA program, please visit our program page.