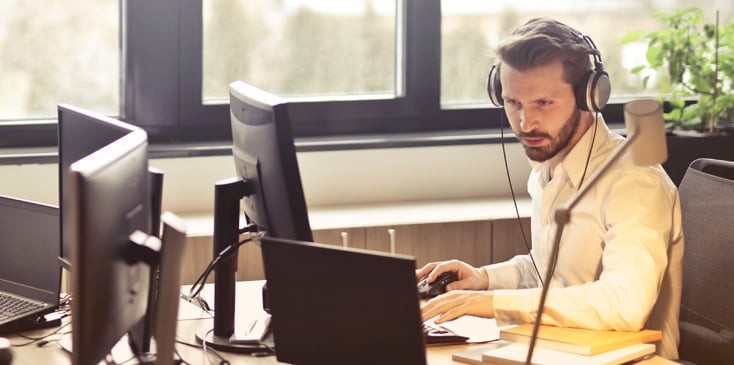 When Chris D'Amario wanted to take on a leadership position in the Forensic Sciences Section of the Baltimore County Police Department (BCPD), he began looking for a master's in forensic science — a requirement for promotion. He found what he was looking for in the forensic science master's degree at National University (NU). NU's forensic science graduate program offers two specializations: criminalistics, which specializes in laboratory work, and investigation, which focuses on forensic investigative techniques.
D'Amario chose the investigation track, which allowed him to complete an online degree. "I liked National for a couple of reasons. One, it was online, which helped me balance my personal life with working full time. The second thing, which was really unique, was that you could do it in a year or 13 months. That particularly appealed to me," he says.
A 27-year law enforcement veteran, D'Amario began his career in medical technology, eventually transitioning to a position as a drug chemist with the Maryland State Police. He then moved over to the Baltimore County Police Department, where he is now an assistant director in the Forensic Sciences Section. He manages the day-to-day operations of BCPD's full-service laboratory, which includes crime scene analysis, DNA processing, and ballistics. Completing a master's in forensic science made him eligible for a director-level position at his agency. He was able to draw on his extensive professional experience in law enforcement while still learning new skills, such as taking a research-based approach to problem-solving.
So What Can You Do With a Master's in Forensic Science?
NU's forensic science master's program targets law enforcement professionals, lab personnel, attorneys, and investigators, as well as individuals who are interested in pursuing a career in the legal professions, private or governmental laboratories, jails and corrections, and medical examiner's offices. Core courses include forensic pathology, forensic psychology, major case investigation, crime scene investigation, and criminal profiling, with specialized courses in topics such as trace evidence, toxicology, DNA analysis, and fingerprint analysis. The investigation specialization can be completed as an online degree, while the criminalistics specialization requires students to work in NU's state-of-the-art laboratory on its campus in Los Angeles.
Entry-level positions in forensic sciences usually need a bachelors degree, but law enforcement agencies often require a master's in forensic science for promotion. Students interested in pursuing a forensic science graduate program should consider undergraduate degrees in disciplines such as chemistry, biology, or physics, especially if they want to work in a crime lab. Other relevant undergraduate programs include criminal justice and criminology.
While forensic sciences is a competitive field, the career outlook is promising. According to the Bureau of Labor Statistics (BLS), the median pay for forensic science technicians was $57,850 per year in 2017. In California, the state with the highest number of forensic science technicians in the country, the median annual salary was $82,650.
Professor Ismail M. Sebetan, director of National University's Master of Forensic Sciences (MFS), notes that there has been a particularly noticeable increase in the demand for professionals who have experience with digital evidence and cybercrimes. Many students now going into the field of forensic science have a background in computer science. One of the courses in the criminalistics track introduces students to digital evidence.
D'Amario agrees that "digital forensics has really taken off." He says that his lab receives more requests for computer forensics, such as analyzing home surveillance videos and video from phones, than anything else.
Current employees of law enforcement agencies, such as state and local police or federal agencies including the Federal Bureau of Investigation (FBI) and Drug Enforcement Agency (DEA), who are interested in a master's degree in forensic science are also eligible for National University's Law Enforcement Scholarship. The award will cover 25 percent of tuition, up to $16,500, for approved coursework and can be used towards courses on National University's campus or for an online degree.
For more information about the National University Master of Forensic Sciences (MFS) professional degree, please visit our program page.