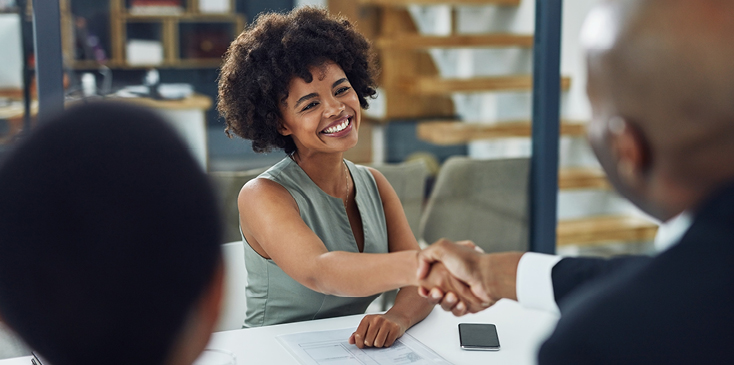 When looking for an undergraduate degree with some of the same applicable and real-life skills that are learned in an MBA program, a Bachelor in Business Administration (BBA) should be at the top of your list. What is a bachelor in business administration? Essentially, it's a comprehensive business education. The BBA gives you a window into all functions of a business and allows you either to find your strong suit to pursue at the graduate level or gives you a holistic view that can be applied in any business or industry. Being able to leverage foundational business knowledge after learning about different facets of business — including marketing, supply chain management, mathematics, economics, and accounting — is essential for any role you find yourself in after graduation.
As with any program or degree, it's common to ask yourself, "What can I do with a Bachelor's of Business Administration"? Let's explore the ways that a BBA will equip you with the skills needed in your future career path as well as the different avenues you'll be able to take upon completion.
How Will a Bachelor in Business Administration Advance Your Career?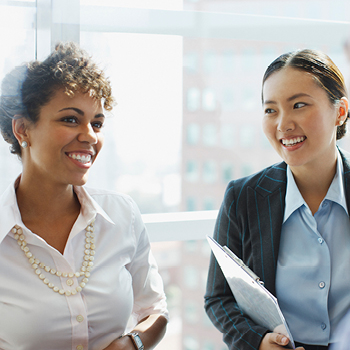 Dr. Nelson Altamirano, Academic Program Director of the Bachelor of Business Administration at National University, leads the program and directs the curriculum. He notes that, "Some students come in with work experience but lack a degree, and the majority of companies that they're working for require you to have at least a bachelor's degree to advance." With this degree, you'll be opening up a variety of career doors that otherwise may not be available to you. That can mean anything from pursuing a management position to starting your own business or leveling-up within your current company and role.
How do you know if a Bachelor of Business Administration is the right fit for you? Dr. Altamirano emphasizes that BBA students, "want to be exposed to all the functions in a business. When students study for a bachelor's in accountancy, they just want to be accountants. If they get a bachelor's in finance they just want to go directly into finance. But with a BBA, our students get a general introduction to all functions in a business." In other words, the BBA helps you keep your options open if you don't want to narrow down your focus to one particular area of business just yet.
Foundational Business Skills and Qualifications
Before diving into specific career options that a Bachelor in Business Administration can prepare you for, let's look at some of the specific skills that you will acquire with this degree. The skills that you gain from the BBA program are the kind of boots-on-the-ground skills that you'll need from the moment you start in any job.
While having comprehensive business know-how is essential, so are the technical skills that you'll be using daily in any business-related role. Dr. Altamirano puts a heavy emphasis on the ability of National's BBA program to provide graduates with the practical skills they'll be using in their day-to-day professional environments. In fact, faculty review the program yearly to ensure students are getting the most relevant and up-to-date training. Through quantitative courses, skills like Excel and PowerPoint, are sharpened to a professional level. Learning to use decision-making skills and analytical tools give you a competitive edge when entering the workplace.
Leadership and Communication Skills
Like two sides of a coin, the technical skills you learn will be complemented with soft-skills that employers today demand. Dr. Altamirano notes that at least four or five classes within the program require working in teams. Within these teams, a group leader is chosen as well as the organizer, or project manager. Through this group work, students are given the opportunity to become leaders, and to flex and refine that skill set through program scenarios that translate to future work challenges. In addition, you're trained in how to work more efficiently in an online environment and even how to coordinate using conference room facilities — staples of any modern office environment. Since there's the option to take the degree online, you'll likely have classmates from around the country — or around the world. You might have a team member in New York or in Japan, preparing you to work in today's increasingly global workplace environments.
Foundational to any role that touches business is a strong grasp of different forms of analytics that require some basic comfort with math. You don't have to be a math genius, but through courses like Intro to Quantitative Methods, which focuses on advanced algebra techniques used in a business role, and Probability and Statistics, which touches on topics like probability distributions, expected value, and hypothesis testing, you'll gain a firm grasp on the math necessary for entry-level business roles. You can learn more about how BBA courses have practical workplace impact in our blog post Courses With Workplace Impact.
What Can You Do With a Bachelor's of Business Administration?
The good news is that no matter what kind of business-related role you're seeking after graduation, the outlook is bright in terms of availability and growth. Coupled with experience, a bachelor's in business administration can be leveraged to attain a managerial role. But it's also a ticket to a number of entry-level positions if you are just launching your business career. A BBA degree can prepare you for work in sectors beyond traditional areas like banking and finance, for instance:
Project management.
Marketing.
Finance.
Human resources.
Information systems.
Sales.
Customer relations.
Member services.
Real estate.
Entrepreneurship.
Research and development.
Nonprofit management.
Leveraging Your BBA Degree for Graduate-Level Work
Bachelor's degrees are often used as stepping stones to graduate-level work, and the BBA is no exception. A bachelor's degree in business administration is a common gateway to earning a master's of business administration, or MBA. Because the subject matter so closely aligns between the two programs, earning an MBA after your undergraduate education is a great way to advance in the field, and is often required for higher-level managerial positions.
However, as mentioned earlier, one of the biggest benefits of a bachelor's in business administration is that it keeps your options open. With the BBA, you gain exposure to a variety of areas and from there, you can focus on specific interests. To sum it up, Dr. Altamiro shares that, "The BBA gives our students enough on diversity in terms of what degree they can go to afterward. Of course, they can go to an MBA program, but if they find their interests lie in other areas, they can go into a master of accountancy or master of finance or human resources."
The Peregrine Exam: A Comprehensive Review
One of the main metrics used for student success in the BBA program is a comprehensive exam, the Peregrine exam, taken at the end of the BBA program at National. The exam isn't an arbitrary test of how well students can regurgitate information, but rather an insightful way to make sure students are equipped with the practical skills and knowledge they need to succeed in their next career move. Dr. Altamirano concedes that it's, in part, a knowledge retention exam in the twelve different subjects that his students have covered — but it's also much more than that.
Dr. Altamiro gives us a hypothetical and some deeper insights into the exam. "Let's say economics, finance, accounting, statistics, human resources, and all the subjects we have in the program are on the exam. The types of questions that the students get are geared towards what employers expect students to know," says Altamirano. He also adds that, "They aren't difficult questions in the sense that you don't need to go to a textbook in order to know the answer. These are not theoretical questions. They are not asking you for instance, 'What are the determinants of the math?' They're going to ask you more practical questions and things that really are used in the job place." In essence, the exam is a reinforcement tool to make sure that National students are fully prepared to enter the workforce and have the foundational knowledge that employers are looking for.
Dr. Altamirano also shares that they use the Peregrine exam because each student receives a certificate individually at the end of the exam. The certificate not only shows if they've passed the exam but also highlights their ranking against all students in the country who take the test.
With National's passage percentiles far surpassing the national average, your odds are strong to have a certificate worth touting to a future or current employer. The Peregrine's "average competency rate" is between 40-59%, while the "high competency rate" is between 70-79%. The average score for National students in 2019 was over 70%. The typical National University BBA student scores in the high competency range, above the 63.7% average ranking from other universities in the western region. When thinking about your next step after graduation, this can be a powerful certificate to use when applying for jobs or promotions.
Flexible Format
What's holding you back from starting or finishing your degree — is it balancing a full-time job or family responsibilities? The courses at National University are tailor-made for students with busy lives who need flexibility. Whether you're looking to take an online degree or to finish your courses in a compacted timeframe, the BBA program gives you the freedom to tackle it on your terms. In only four weeks at National, an entire semester's worth of material for one course is covered. With job constraints or family obligations, your schedule can be tailored exactly to what you need. Dr. Altamirano shares that some of his students will take one month on and one month off to fit school and coursework into their busy schedules. All courses are offered several times during the same calendar year, so starting and stopping is an option for those students who need that flexibility.
Dr. Altamirano also notes that the structure of the class itself, aside from the option of an online degree, is formatted to help you succeed. Dr. Alamirano confides about his students, "We work with them. We don't just say, 'Okay guys, go do this assignment.' What we do in these five hours of class every day is we discuss. We then start doing an assignment in class together and then after that, they can finish at home faster. Everything has to be done more or less in class." To help students conserve their valuable time outside of class, many tasks are started together at the end of a lecture, giving you greater freedom to focus on your other obligations.
The program itself is offered in three different formats — fully online, fully on-campus, or hybrid. National was founded by a Navy veteran, with the goal of creating an educational format that would be accessible also to servicemembers and their families, no matter where they may be located. As a military-friendly college and Yellow Ribbon school, National provides guidance and services for military members transitioning to civilian life. For a glimpse into some of the resources, National offers for veterans and active duty service members, including both an on-campus and a Virtual Veteran Center.
Ready to Take the Next Step in Your Career?
There's no need to wait! Get started on your versatile BBA from National University today by visiting our Bachelor of Business Administration program page today!