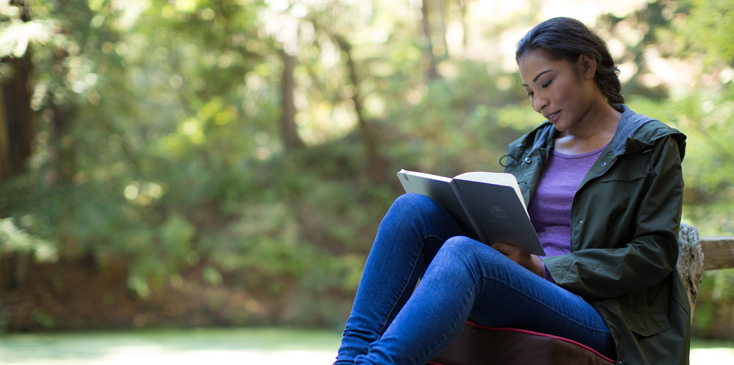 Using your creative writing skills and talent to tell a written story can become a rewarding career. Earning your degree in creative writing can lend you the credibility you need to get paid to write — and the skills and motivation to bring your creative work to its highest potential.
If you're comparing creative writing degrees online, you probably know that writing is something you love doing. Creative writing is in demand all around you, from writing a TV script that viewers love, to writing compelling content for a company's blog, to finishing that novel you've been yearning to write and establishing your career as an author.
In addition to a career in writing novels, poetry, or screenwriting, online writing degrees can open doors to a career in journalism, business, marketing, advertising, art, and much more. Writing in any field or genre is a career that couples hard work with a love for storytelling. National University's online creative writing degrees — including an AA in Creative Writing, Bachelor of Arts degrees, and an online MFA program with no residency requirement — prepare you with a strong foundation in writing and media, and a supportive environment to finish your novel, story, or script.
If you are serious about writing, completing your creative writing program online can be a smart step  — and a great option — for launching a professional writing career. Here are a few reasons why: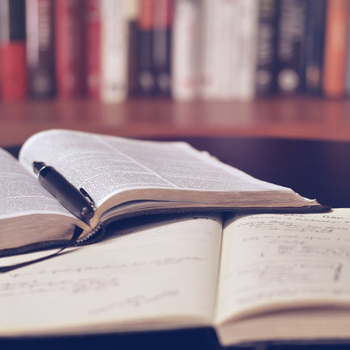 Structure. What's good for your novel's plot is also good for a writing career. Successful writers will tell you: Writing is equal parts skill and habit. Strong writing habits such as time management, powering through a first draft and revisions, and writing every day will become the foundation for your personal and professional success as a writer. Fulfilling the writing requirements of an online class is a good first step to establishing much-needed structure and rhythm in your writing life.
Finding Your Voice. Getting a degree in creative writing helps you gain an advanced understanding of writing in fiction, poetry, creative non-fiction, and screenwriting, and the various genres within these forms of writing. You'll explore the masterworks, themes, and authors who have defined their genres, and who may inspire you to elevate your craft. You may discover that you're a science fiction writer who has a knack for writing television episodes, or that your love for storytelling easily translates into writing and producing a podcast script.
Portfolio. Finding your voice as a writer and developing solid writing habits will fuel your productivity to finish a novel or screenplay that editors love, or to build a portfolio and impress employers in a variety of career environments. Take what you produce in your writing program and turn it into a solid demonstration of your work — a portfolio that can give you an "in" for paid writing opportunities and inspiration for more writing projects.
Mentorship. Learning the craft from experienced, published authors who take the time to help you become a better writer is a must for creative writing degrees online. Get to know the creative writing faculty at National University — all of them are writers with expertise, from the Harlem Renaissance to investigative journalism, from science fiction to English literature.
Time. Online writing degrees fit into your busy life, so you can become a better writer while balancing your time and life responsibilities, such as family, work, and travel. Writers don't live in a bubble, and that includes the highly successful ones! National University's one-course-per-month format to earn a degree in creative writing lets you focus on your writing, completely online and on your own schedule.
Choosing a Creative Writing Program
Whether you're looking to get your associate degree in creative writing, a BA in English, or an MFA in Creative Writing, there's a program waiting to take your writing talent to the next level.
Undergraduate Creative Writing Degrees
Kickstart your education and your writing career with an Associate of Arts in Creative Writing. As a student in National University's creative writing program online, you'll gain a foundation in literature and writing with courses such as Introduction to Literature, Advanced Composition, Fiction Writing, and Screenwriting. Then, find your specialty and further your studies with advanced courses in Fiction, Art History, Television, Mass Communication, and even Psychology, Philosophy and Music. Students complete 90 quarter units to receive their AA in Creative Writing degree online. You can even transfer 60 or more units from your previous colleges to fast-track your creative writing degree and meet the 90 quarter unit requirement.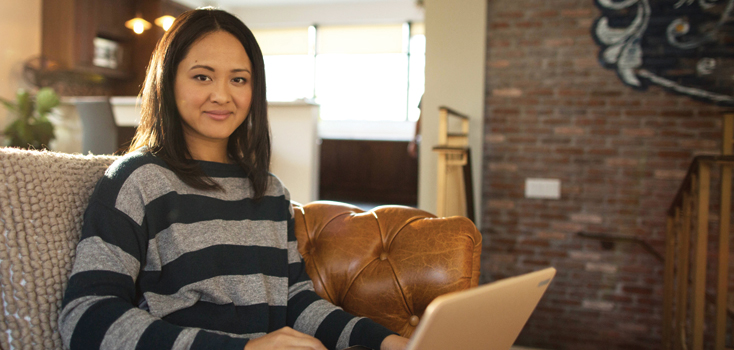 National University also offers online BA degrees in English, Digital Journalism, Strategic Communications, Film Arts, and other specializations to fit your unique career goals. If studying Shakespeare, literary theory, Latino literature, or African American writers gets your muse flowing, earning your bachelor's degree in English will expand your education beyond the foundations. Interested in a career in investigative journalism, documentaries, or long-form nonfiction? Nurture that writing passion with a bachelor's degree in Digital Journalism. National University makes it easy for BA in English students to transition into the 100% online MFA in Creative Writing program, so you can take your writing career to the top with the support of NU at every turn.
MFA in Creative Writing Graduate Degree
For writers who aspire to be published authors, editors, and stand-out professionals in their field, National University's fully online MFA in Creative Writing program has no residency requirement, saving you time and expense. With no GRE requirements and monthly entry dates, aspiring authors can earn their MFA starting any month of the year at National University.
The best way to learn more about getting your creative writing degree online is to talk to a National University admissions advisor. Then get ready to open the door to your writing career today!