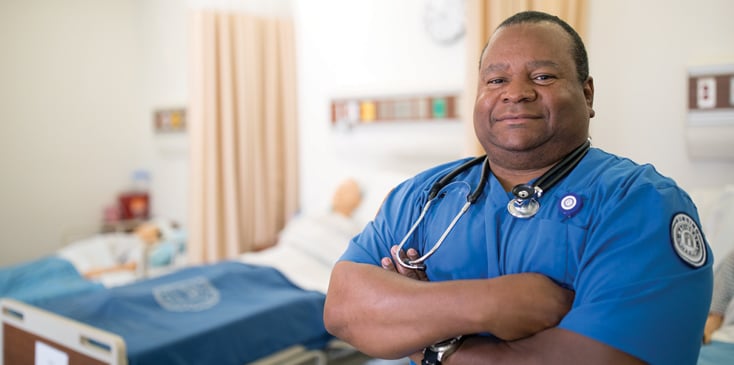 By choosing nursing as your career, you've entered upon a difficult but rewarding journey. Nursing is one of the most stable yet diverse careers, as the employment avenues open to nurses are many and varied. But how can you realistically afford a quality nursing education, especially if you want to pursue the advanced training demanded by new nursing recommendations? Fortunately, no matter where you are along your educational path, there is a wide variety of nursing school scholarships.
Scholarships for Everyone
Scholarships usually fall under several major categories, including those based on academic merit, financial need, military status, gender, or ethnicity. Governments, corporations, institutions, individual businesses, and many local and special-interest groups offer awards. There are also scholarships offered for underrepresented groups, including some specifically for male nursing students.
Apply for Nursing Scholarships Online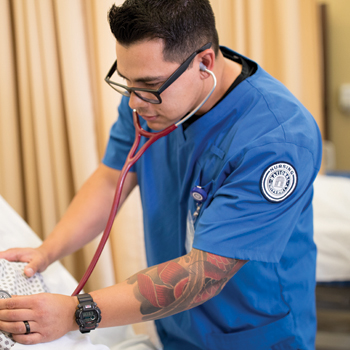 With such an abundance of scholarships available, the thought of picking the right ones can be daunting. To make your search process easier, in most cases you will be able to apply for opportunities online. This way you can quickly check out any requirements and stipulations and organize your search more precisely. You can follow the scholarship links below to get started.
Listings to Get You Started
National University (NU) has compiled a list of over 50! scholarships available to nursing students. These include opportunities for current or former members of the military, minority nursing scholarships, and awards for those who are interested in helping the very neediest communities. Take a look at the complete list here.
Scholarships and Grants Funded by National University
In addition, there are a number of scholarships and grants funded by the university that are available to students who meet specific qualifications:
Transfer to Success Scholarship—up to $5,000
Collegiate Honor Award—up to $2000
Military Tuition Scholarship—up to $2500
Presidential Tuition Scholarship—up to $2500
Veterans' Victory Scholarship—up to $5,000
For more details on these opportunities, click here.
Affiliation Scholarships Through Your Employer or Institution
In addition to the above scholarships, schools (including NU) often offer discounts on tuition when you apply affiliation scholarships offered through your own employer or institution. Lori Mattingly Boyd, Nursing Program Coordinator at NU, says, "You may want to talk to your hospital or your employer to see if they qualify. Then you'll be able to use National University's 15% scholarship."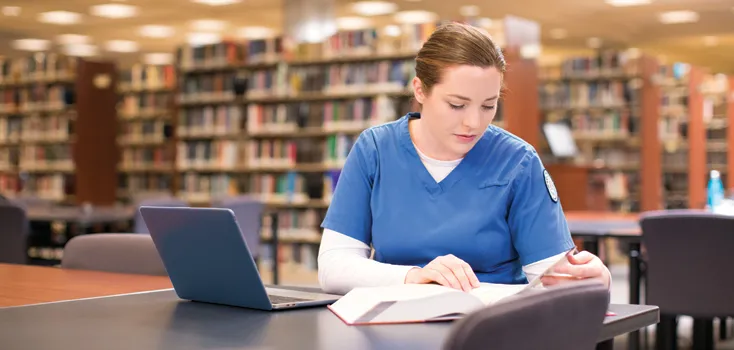 Obstacles in Your Path
Filling out applications for nursing school scholarships can seem time-consuming or bothersome. The time investment should not be an obstacle if you keep your goal clearly in mind. Dr. Flordelis DelaCruz, Clinical Assistant Professor at NU, used innovative thinking to conquer such hurdles. She says, "I received a tuition waiver for [certain] courses when I signed up for my MSN program right after graduation with my BSN." In addition, she received an educational scholarship when, on the recommendation of her manager, "I wrote an essay saying why I chose nursing as a profession. It took me 15 minutes to write my essay; I received a $600 grant."
Scholarships to Help You Farther Along Your Career Path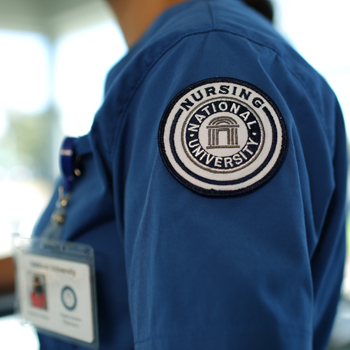 In 2010, the Institute of Medicine made the recommendation to increase the proportion of nurses with a baccalaureate degree to 80% by 2020 and to double the number of nurses with a doctorate by 2020. This recommendation has had a marked effect on nursing. Employers are actively seeking RNs who have completed their BSN or MSN degree. Being a nurse armed with your bachelor's or your master's will greatly increase both your marketability and your opportunities for advancement and leadership.
Of course, the big question for many students who would you like to pursue a graduate degree in nursing is,  "Can I afford it?"
Students often make the mistake of thinking that nursing school scholarships are just for entry-level students. Dr. Tina Ho, Academic Program Director of the MSN-FNP Program at NU, notes that most master's students don't come in with scholarships. But what these students may not know is that some scholarships, loans, and grants are specifically targeted toward nurses who wish to pursue advanced degrees. When Dr. DelaCruz was enrolled in her DNP program, she was able to combine a Nurse Faculty Loan Program from her university with a scholarship offered by her sorority. So, if you have the desire to pursue an advanced practice nursing career with a career goal such as becoming a clinical nurse specialist or a nurse practitioner, scholarships are available for you if you do a little research.
To Reach Your Goal, Tap Into Your Creativity
It's often the case that when you're truly focused on reaching a goal, opportunities suddenly appear in ways you may never have anticipated. This can be the case when you are looking to fund your education. Look for possibilities everywhere: your school, your employer, community organizations, even your sorority or fraternity. Study lists of scholarships offered, and think creatively. Many nurses before you have creatively — and successfully — pulled together a variety of scholarships, loans, and grants to help fund their education each step of the way, all the way through to obtaining an advanced degree. So can you.
Take your nursing education to the next level. Put together your own unique mix of nursing scholarships, combine it with action in the real world, and you're sure to reach your goal of a new and satisfying career! Visit our site for more information about the various nursing education programs at National University.