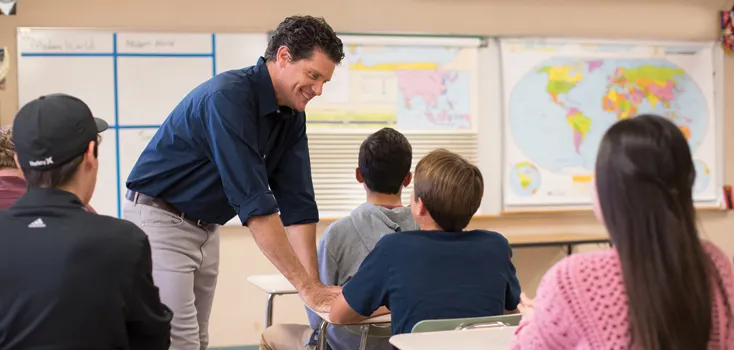 Wondering how to become an elementary education teacher in California? To launch your teaching career in California, you need to determine if elementary education is the right fit, complete a state-accredited teaching program, gain classroom experience, and satisfy the state's testing requirements.
Is Elementary Education Right for You?
Education is a diverse field that offers many career paths for teachers. If you are interested in teaching in California, Lynne Anderson, a professor of teacher education at National University, says that one of your first decisions is whether to pursue credentialing for elementary or secondary education.
As a kindergarten and elementary school teacher, you would be responsible for helping your students develop the foundational knowledge that they will use to pursue a lifetime of learning. This usually involves teaching every subject to a single class, as opposed to specializing in just one area.
With students who usually range from about 5 years old to their early teens, elementary education can vary significantly from classroom to classroom. While you do not need to have a specific grade in mind to pursue a Multiple Subject Teaching Credential — the California teaching certification needed to teach in the elementary setting — you may want to start giving some thought to where your interests and talents are best suited.
"If you don't like tying shoes, you obviously shouldn't be teaching kindergarten," Anderson says. "But if you love the little smiles and the hand holding, those sweet moments, you might fit well with young children."
Fulfill the State's Education Requirements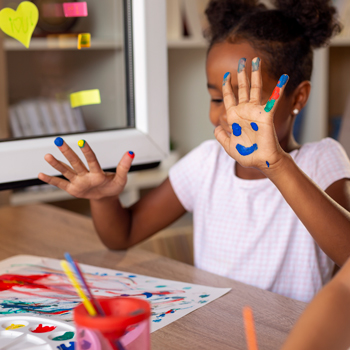 When looking at how to become an elementary school teacher in California, satisfying the Multiple Subject Teaching Credential requirements is your primary objective. To qualify, you will need to meet the state's educational requirements by completing a teaching program approved by the California Commission on Teacher Credentialing.
California is one of the few states in the U.S. that requires five years of higher education to become a teacher. This can be done in two ways. The more traditional path is to complete a four-year undergraduate degree in a relevant subject and then go on to earn a one-year graduate education degree. However, a more recent alternative is to enroll in an undergraduate teaching preparation program that combines the two degrees, allowing you to satisfy the requirements in one seamless process.
Depending on your professional and personal commitments, you may want to consider an online teaching credential program. By enrolling in a remote learning option, such as those offered through National University, you can complete the educational requirements of California teaching certification at the time and place of your choosing.
Gain Classroom Teaching Experience
To prepare for the classroom, you will need to complete student teaching at a school of your choice alongside a seasoned educator. This is typically done in conjunction with your teaching program.
"At National University, we provide support throughout the student teaching process, encouraging students to develop a relationship with a school in their community right away," Anderson says. "If the first one they try isn't a good fit, there's likely another school not too far down the road. So we encourage them to continue until they find the right fit."
In addition to providing a hands-on learning experience, student teaching is a great opportunity to begin building relationships with administrators who may be willing to hire you upon completion of your program.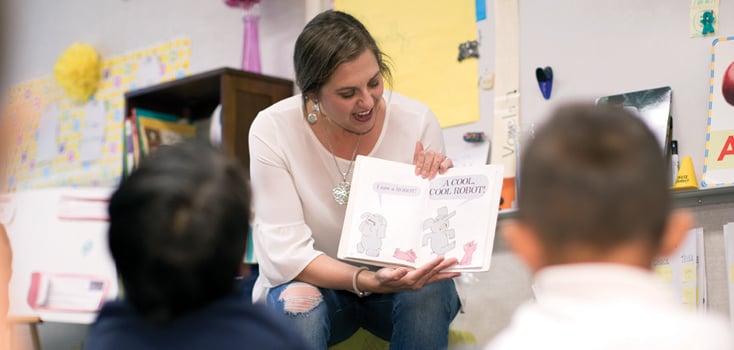 Complete the Credential Testing Requirements
Finally, to earn your California teaching certification, you must fulfill the state's testing requirements. For a Multiple Subject Teaching Credential, that includes meeting the basic skills requirement. There are three options for satisfying this requirement:
California Basic Educational Skills Test (CBEST)
CSET Multiple Subject Plus Writing Skills Examination
CSU Early Assessment Program or the CSU Placement Examinations
In addition to meeting the basic skills requirement, you will also need to prove subject matter competence. This is typically accomplished by passing the CSET.
"We are entrusted with people's children — that's the greatest responsibility any job could hold," Anderson says. "It makes sense that they're really going to check you out to see if you're fit and can live up to that trust."
Advance Your Elementary Teaching Career with National University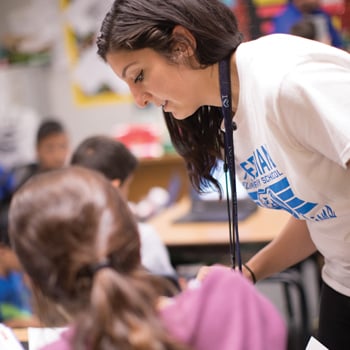 Looking at online credential programs in California? Consider National University. The Sanford School of Education offers on-campus, online, and hybrid program options that empower you to complete your education in the method most conducive to your success while providing the support you need to navigate the credentialing process.
If learning how to become an elementary school teacher in California has only increased your interest in the profession, consider contacting our admissions department today to learn more about how National University can help you launch your career in education.
"When you look at the educators who give their time and talent to children, you're looking at one of the finest group of people," Anderson says. "That's a calling. I am continually amazed by how teachers serve children."