Funding your education is crucial and can be a challenge for many students. Navigating the options for federal aid may seem daunting. You may be wondering which grants are appropriate for your financial situation and which grants for online college are best. If you and your household qualify, a Federal Pell Grant may be the best option for obtaining an online degree.
The government provides Federal Pell Grant funds for students with high financial need, to help pay for their college education on a yearly basis. The Federal Pell Grant program is the largest grant program available to undergraduate students in the United States. It is specifically designed to help low-income students who meet eligibility requirements. Federal Pell Grants are based solely on financial need and unlike loans, are not meant to be repaid, except in certain circumstances (for example, if you drop out of school).
How Do I Apply For a Federal Pell Grant?
To apply for a Pell Grant, you must first complete the Free Application for Federal Student Aid (FAFSA). The FAFSA can be completed online (recommended) or by mailing in a hard copy.
The documents and information you will need to provide include:
Your Social Security number
Your driver's license number
Your current tax returns and bank statements (or those of your parent or guardian if you are a dependent)
Proof of citizenship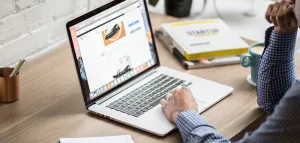 Am I Eligible For a Federal Pell Grant?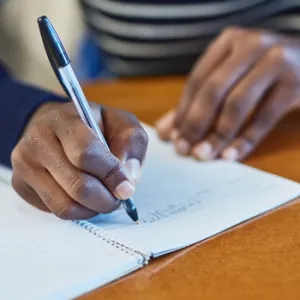 Federal Pell Grants are generally awarded to:
Undergraduate or vocational students enrolled in or accepted for enrollment in participating schools
In very limited instances, students enrolled or enrolling in postgraduate education
Federal Pell Grants are awarded based on financial need, and your level of financial need is determined by the information in your FAFSA. Pell Grant eligibility is, therefore, ultimately determined by your FAFSA, so be sure to complete it thoroughly and double-check your numbers. Once you have completed and submitted your FAFSA, your expected family contribution (EFC) is calculated. If your total family income is $50,000 or less, you may be eligible to receive a Federal Pell Grant.
In order to qualify for a Federal Pell Grant, you must also have a high school diploma or equivalent and you must maintain satisfactory academic progress.
What Exactly Is an EFC and How Is It Calculated?
Federal Pell Grants are generally awarded to:
Your EFC is the number used by a school to calculate the amount of federal student aid you are eligible to receive. Your EFC is calculated using:
Your income and assets if you are independent, or your parents' income and assets if you are a dependent
The size of your household and the number of your family members (excluding parents) who are currently attending postsecondary institutions
A percentage of your net income (the remaining amount after basic living expenses and taxes are subtracted)
A percentage of your net assets (those remaining after asset protection allowances have been subtracted)
How Much Money Is Provided in a Federal Pell Grant Award?
The maximum amount you can receive changes each year (the maximum amount for 2018–2019 is $6,095). After completion of the FAFSA, grant amount total is determined by your EFC, tuition amount, enrollment status (full- or part-time), and whether you are planning to attend for a full or partial year.
What Else Should I Know About the Federal Pell Grant Program?
Remember that not all schools in the United States participate in the Federal Pell Grant program, so make sure your institution is one of the more than 6,000 schools that do (National University is a participant in the Federal Pell Grant program). A list of schools covered under the program is available from Information for Financial Aid Professionals (IFAP). You should also keep in mind that funds from a Federal Pell Grant may only be applied toward one school at a time and that you are responsible for filling out the FAFSA form every year you attend school in order to stay eligible for aid.
Have more questions about financial aid and scholarships? If you want to learn more about Pell Grants, other financial aid options and the application process, you can download our step-by-step guide, "How to Finance Your College Education." The financial aid team at National University is also here to help you; if you'd like to meet with one of our financial aid advisors, contact us at [email protected], call us at 1-800-NAT-UNIV, ext. 8500, or visit our website for more information.