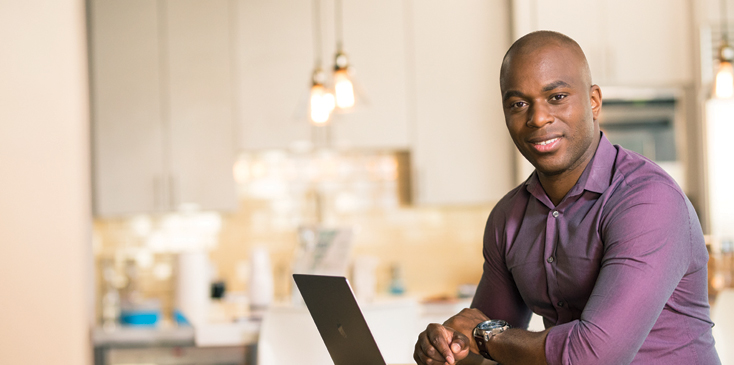 Graduating from college and establishing a career is one of life's big accomplishments. But after a few years of working, do you ever think your career could use a little boost? Many professionals find themselves wanting to bolster their education in order to keep advancing their careers but wonder how going back to school could fit into an already busy life.
For Gaby Millan, the solution was to get an online Master's of Business Administration from National University. After earning a BA in Liberal Studies from California State Polytechnical Institute in 2005, Gaby worked in a number of leadership roles at the YMCA of San Diego County and became the organization's regional director in 2014. In order to keep her career on an upward trajectory, Gaby started thinking about a return to school.
"It was really the idea of wanting to focus on my own development," says Gaby. "I found myself wanting to go back to school to learn the most updated practices when it comes to social media, business practices, financial management, etcetera. I just really wanted to stay on top of my potential, so I decided to get an online Master's of Business Administration with a focus in marketing."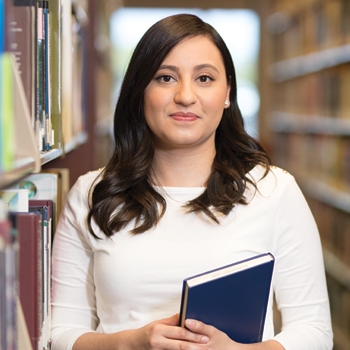 Recognizing that obtaining an advanced degree while continuing to work would be a major challenge, Gaby and her partner, Cassandra (Sandy) Hamel, decided they would return to school and get their online degrees together. That way they could offer each other support and accountability.
Because Cassandra was at that time employed by a university, the couple could have attended classes there with a discount. But it didn't seem feasible to keep working and also enroll in a program that had a rigid class schedule. When they researched National University's online degrees, they realized that the flexibility of studying online might be the key to turning their hopes into reality.
Gaby remembers having reservations about getting an online MBA. "Initially I was struggling with the idea of going to school online. I wasn't sure if the quality was going to be the same. But we did our research, and we learned that at National University we'd still get face-to-face interaction with an instructor at least once a week. We decided that would be the perfect balance." Gaby adds that she was additionally reassured by learning that NU requires regular interaction with other students.
Gaby's online MBA classes, which ranged from 10–20 students, included a number of other professionals who were returning to school after working for a time. Some were planning to launch their own businesses, and others were working toward promotions within their current fields. But Gaby doesn't think the time off between degrees is a bad thing. In fact, the opposite is true, she says. "Having that time off allowed me to improve my skills of time management and learn how to strategize and prioritize."
Gaby also reports that she was impressed with how available and responsive her instructors were. "We could always contact instructors by email, phone, or text if we needed help," she says.
Another major factor Gaby had on her side was NU's curriculum design. She explains that completing one course per month breaks learning up into manageable chunks. "You're not juggling four of five different classes. You stay focused with one class at a time." And though NU's month-long classes are rigorous, the fact that they are short helped Gaby and Sandy stay motivated. "If it's a very tough class or something that consumes a lot of your time, you still see the end of it. It's just a few weeks, not a semester-long commitment where if you're struggling, you still have months to go. The four weeks really allows you to keep your eye on the prize."
Getting an online Master's of Business Administration gave Gaby the skills and knowledge to advance to the role of Executive Director at the Border View Family YMCA in Chula Vista, and Sandy is putting her master's degree in Human Resources Management and Services to use as Senior Human Resources Technician for the San Diego Community College District.
Gaby says the most important factor in succeeding in a return to school is keeping the end goal in mind.
You just have to have that mindset of focusing on the outcome," she says. "Eighteen months is nothing compared to having that degree for the rest of your life."
For more information about our online and on-campus Master of Business Administration at National University visit our program page.