Doctorate Degree Programs
4-week
courses
Balance work, life, and school with convenient four-week courses.
Millions in
Scholarships
Explore National University's scholarship opportunities. Eligibility requirements apply.
185K alumni
worldwide
Become a part of NU's global alumni community driven by excellence.
Make an impact in your field when you earn your doctorate degree online or on-site at National University. As a veteran-founded nonprofit dedicated to serving the needs of busy adult learners, NU offers doctoral degrees that prepare you for leadership roles and career advancement.
Through our convenient four-week courses, you can immerse yourself in career-driven degree programs that help you reach your goals — one course and one month at a time. Discover which program is best for you and get started as soon as next month.
Is a Doctorate Worth It?
Earning your doctoral degree from NU will give you the tools and knowledge you need to make a meaningful difference in your field. The depth of understanding you'll gain in a doctorate program will help prepare you for a leadership role in your career, and the skills you'll learn will help you lead more effectively.
Here are just a couple of our top doctoral programs:
Our Ed.D. in Organizational Innovation program prepares effective and future-focused leaders with the vision to provide new solutions in a time of rapid changes in society. Graduates will be prepared to generate creative solutions and facilitate positive organizational transformation in a professional capacity.
Prepare to provide comprehensive and culturally sensitive services to a variety of communities with our Doctor of Clinical Psychology (PsyD) program. This program provides the highest level of training in the field of clinical psychology, equipping you with the necessary tools to serve communities in vital roles such as clinician, program administrator, evaluator, consultant, educator, and scholar.
Success Stories
Graduates of our doctorate programs have gone on to make a difference by inspiring their communities and leading in their fields. Learn more about our graduates on our Alumni page.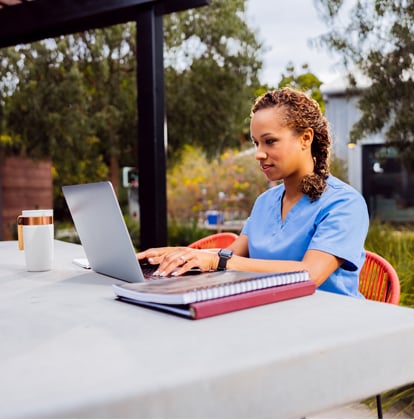 "It is a growing experience, and you will learn so much about yourself and what you are capable of. There are groups, resources, and tools to make sure you are successful."

⎯ Dr. Shantana R., Class of 2019