Bachelor of Arts in History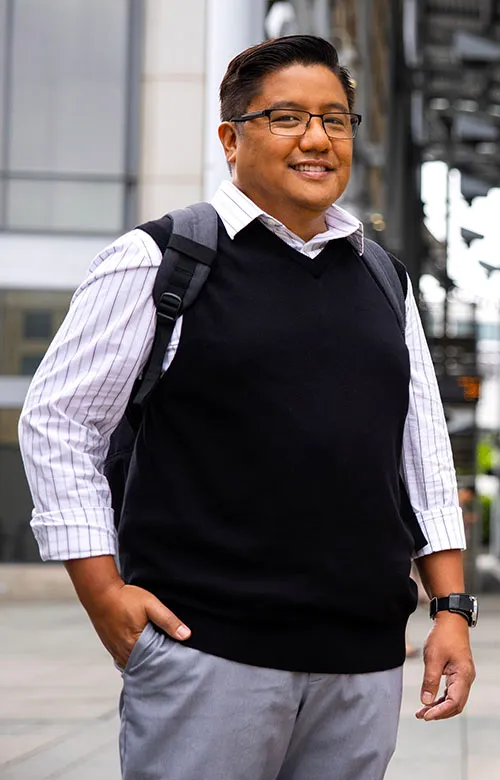 QUICK FACTS
Become a part of NU's global alumni community.
The BA in History program includes four-week courses.
National University is San Diego's largest private nonprofit university.
Explore different worlds, times, places, and cultures and understand how each of them has shaped and formed the environment we live in today with a Bachelor of Arts in History. This in-depth study of the past will broaden your perspective and guide you in uncovering the essential elements of human existence. You'll know the fascinating work of historians as you examine court documents, diaries, letters, and newspaper accounts; conduct research; write; teach; evaluate; and make recommendations.
A history degree is excellent preparation for journalists, ad writers, editors, and anyone interested in producing multimedia materials and documentaries. Historians work as researchers in museums and local historical organizations that deal with cultural resources management and historic preservation, and make valuable contributions to government and private think tanks. Graduates with a Bachelor of Arts History degree often become educators themselves, as well as enjoy rewarding careers as information managers such as archivists, records managers, and librarians. The field of law also attracts many history graduates.
Program Learning Outcomes
Demonstrate knowledge of U.S. and world history.
Analyze a variety of primary sources.
Analyze secondary sources for their argument and use of supporting evidence.
Discuss current concerns, new theories, new evidence and issues that shape the history of historical interpretation.
Conduct historical research and support with appropriate primary and secondary source materials.
Click here for program specific course information.
Meet Our Faculty
Why Choose National University?
We're proud to be a veteran-founded, San Diego-based nonprofit. Since 1971, our mission has been to provide accessible, achievable higher education to adult learners. Today, we educate students from across the U.S. and around the globe, with over 185,000 alumni worldwide.
Four-Week Courses
Focus on one subject at a time — one month at a time — and finish your degree faster.
75+ Degree Programs
Choose from associate, bachelor's, and master's degrees, plus credentials and certificates.
On Campus or Online
Study when and where it's convenient for you with evening, weekend, and 100% online classes.
Year-Round Enrollment
Apply or transfer any time. Classes start monthly, and applications are accepted year round.
20+ Locations
Attend class and learn onsite at one of over 20 locations in California.
Military Friendly
As a Yellow Ribbon school, we offer tuition discounts to servicemembers and dependents.
College of Letters and Sciences
"Our faculty are established scholars and creators in their own fields. They are dedicated to making your entry into their disciplines a successful one, preparing you for your career as well as graduate study."
College of Letters and Sciences