Joseph Marron
Dr. Joseph M. Marron is currently Professor and Academic Program Director for the Master of Science Degree Program in Higher Education Administration in the Sanford College of Education. Dr. Marron received his Doctorate in Higher Education Administration at Vanderbilt University, and his Post-Doctoral work was completed at the Institute for Educational Management at Harvard University. Dr. Marron served as Vice President for Student Services and Enrollment Management at a number of public and private colleges and universities for more than two decades. He also previously held academic positions as Professor, Program Director and System-wide Director for Educational Leadership, developing and overseeing a Higher Education Administration Doctoral Program and administrating a K-12 Master of Educational Administration degree and an Administrative Credential Program.
Dr. Marron's research agenda is focused on Higher Education Administration and Law, Educational Leadership Professional Development Models and Higher Education Standards and Professional Competencies. Dr. Marron is the creator and author of the HELPSS Professional Development Model (Higher Education Leadership Personal Skill Set) which is utilized as a standard for professional development and leadership training within Higher Education. He is the author of 25 published articles and book chapters. Dr. Marron has presented over 150 juried academic papers and presentations at national and regional Higher Education and Leadership conferences, and has held numerous leadership positions in a number of Higher Education Administration Professional Associations.
Memberships
American Association for Higher Education
American Council on Education
Association of College Personnel Administrators
Association for Supervision and Curriculum Development
Association for the Study of Higher Education
National Association of Student Personnel Administrators
Publications
Marron, J. (2016). Review: Higher Education Law: Policies and Procedures.
Marron, J., Castle, S., Hopkins, T.. (2016). Assessing the Effectiveness of Graduate Higher Education Administration Program in Terms of Student Assessment of Learning. International Technology, Education and Development Conference.
Marron, J., Castle, S., Hopkins, T.. (2015). Assessing Student Learning in Courses Taught by Authors vs. Other Qualified Instructors. International Conference of Education, Research and Innovation.
Marron, J. (2018). The Higher Education Leadership Personal Skill Set for the 21st Century. Transforming into an Educational Leader.
Presentations
Marron, J. (2018). Getting Involved as an Adjunct. Lecture presented at the National University Sanford College of Education. Adjunct Faculty Conference, La Jolla, Ca.
Marron, J. (2018). HELPPS (Higher Education Leadership Personal Skill Set). Your Professional Competencies for Student Affairs Professional Development Tool. Conference presented at the NASPA National Conference.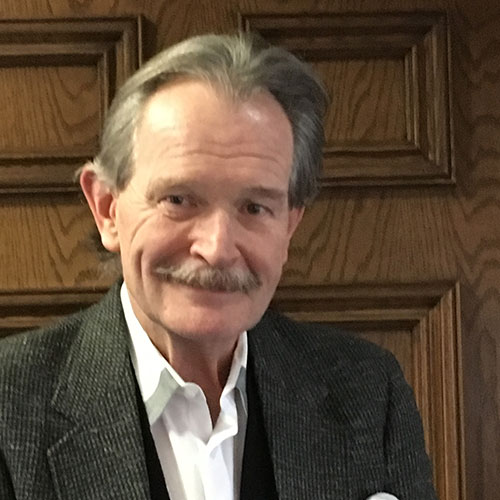 Contact Information
Joseph Marron
College: Sanford College of Education
Department: Educational Administration and School Counseling/Psychology
Academic Program Director: Master of Science in Higher Education Administration
Education
Vanderbilt University - EDD - Higher Education Administration