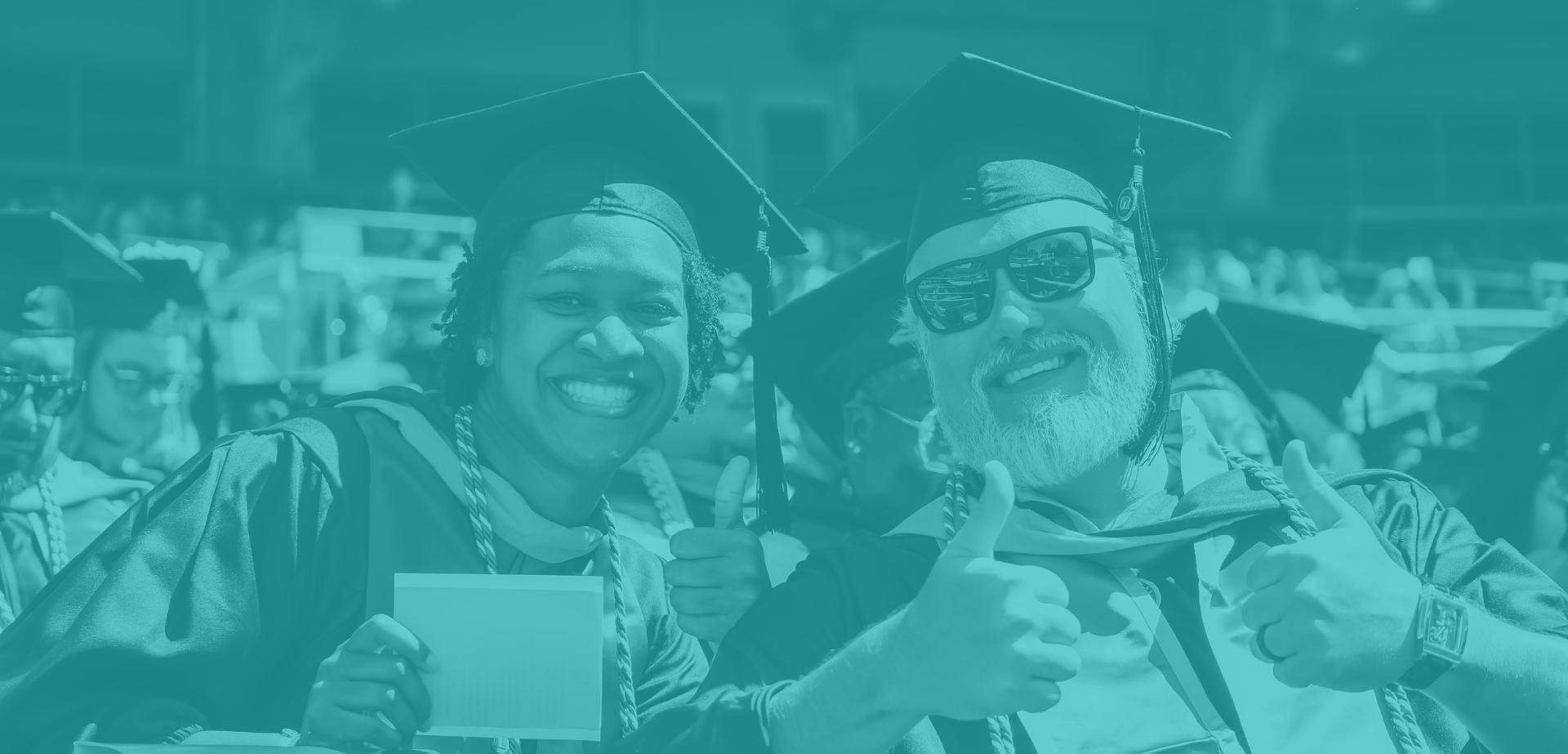 The Referral Scholarship
Change your life and the life of a friend or family member.*
*Recipients receive a $50 NU Store gift card and the referred student receives $1,000 (to be dispersed over the first four courses) toward their program of choice
The National University Referral Scholarship – Share the Gift of Education
One of the greatest gifts you can give someone is the opportunity to change their life. The Referral Scholarship is just one of the many ways you can impact a future graduate by sharing the opportunities higher education can bring.
With the Referral Scholarship, we're making spreading the word about NU beneficial for everyone involved in the process. You'll get rewarded for referring a student so they can experience four-week classes, 75+ degree programs, and other benefits that will be available to them throughout their educational journey.
When your friend or family member applies for the Referral Scholarship, you earn a $50 NU Store gift card, and grant the referred student $1,000* toward their program of choice.
Have someone in mind? Share this page and have them select the Apply Today.
*$1,000 to be dispersed over the first four courses.
"National University has impacted my career. You can immediately apply what you learn in class to your business."
-Francisco R., Class of 2016
Military Veteran
How it works
The Referral Scholarship offers both the referrer and the referred student a benefit. By sharing the gift of education, the referrer receives a $50 gift card to the NU Store. The referred student gets to start their NU journey with $1,000 toward their program of choice (to be dispersed over the first four courses). It's a great way to benefit your life and the life of someone you care about.
Application Process
Were you referred by a friend or family member?
To begin the application process, just click here. All applicants will be reviewed for eligibility, and decisions will be communicated directly to each learner and their enrollment specialist.
Application Deadline
December 31, 2022
Referral Scholarship
Click the button below to begin our streamlined application process.

"The best investment I ever made was in myself."
Nadia L., Class of 2020
Start Your Application Today