Join Our Team as Dean of the Sanford College of Education
National University is conducting a national search for its next Dean of the Sanford College of Education (SCOE). The Sanford College of Education is one of the top 10 largest schools of education in the country. The College, through its alignment with Harmony SEL and Inspire Teaching & Learning, supports inspiring teaching methodologies and integrates social emotional learning into its programs. The College prepares students to be lifelong learners, reflective practitioners, and ethical professionals who will innovate in the environments where they work to improve education. The vision is to produce educators who can teach, inspire, and transform education in a multitude of environments with a strong grounding in social and emotional learning. Priorities of the College include structuring learning communities throughout our programs, developing partnerships with schools, and disseminating best practices and research to the educational community.
About National University
National University is an innovative private, nonprofit university, headquartered in San Diego, with an aggressive plan to increase access for adult learners nationwide. National University is the flagship university of the National University System (NUS). Sister universities include City University of Seattle and Northcentral University. National University System also owns a virtual high school. NUS has 45,000 students and 250,000 alumni.
The Dean's primary responsibilities will be to promote NU's mission, "To deliver an exceptional student experience by providing superior programs and services that are relevant and result in meaningful learning."
NU 2023, our strategic plan, has five interrelated priorities:
Increase access to adult learners nationwide by offering a variety of programs asynchronously online
Reduce student costs and continue to do so until our most deserving students receive an education with no out-of-pocket costs
Implement precision education as an operational strategy to improve student success
Build an infrastructure to support innovative instruction
Create a culture that attracts and retains top talent, including transparent communication and inclusion
NU 2023 emphasizes the priority to invest in retention and completion initiatives so that each student will realize his or her personal goals and contribute to the University's vision to "make positive contributions to the transformation of society." NU's approach to assuring student success is defined by precision education as an operational strategy, including assessment-led, adaptive instruction, holistic student support, and competency-based credentialing.
Through years of fiscal responsibility, the Board of Trustees built a substantial financial reserve. The Board of Trustees and the Chancellor have authorized an aggressive strategy and support to build on NU's success. The Dean will continue to develop partnerships with the community and provide responsible financial management.
Role of the Dean of Sanford College of Education
The College is comprised of four departments: Special Education; Teacher Education; Applied Behavior Analysis, School Psychology, and Educational Counseling; and Educational Leadership. A program lead directs each program (for a complete list of programs, please visit this link ). Fifteen programs account for over 11,000 active students. The College has 60 full-time faculty and 935 adjunct faculty.
The mission of the College is to provide workforce-relevant degrees for the next generation of learners who are expecting innovation, quality, and academic excellence woven into an exceptional student experience that is immediately applicable in the workplace.
With energetic leadership, NU is in a stable position to secure a future to serve a higher number of underserved students, at a lower cost, with the appropriate student support to assure success. As the primary strategic leader of the College, the Dean provides support for the faculty, staff, and students by creating an inclusive environment for instructional excellence, scholarship, research, and professional engagement, as well as service to the University and community.
The Dean is responsible for exceptionally high-value academic programs, with the implementation of precision education as an operational strategy. The Dean will demonstrate an insight for managing the fiscal and human resources of the College. The Dean is responsible for building partnerships with alumni and the community, and for seeking supplemental financial support for both new and existing programs and professional development. The successful candidate will demonstrate the leadership ability to distinguish the Sanford College of Education as a provider of exceptionally high-value programs to an adult learner population. It is the charge of the Dean to build on the success of each department by further strengthening the individual programs and by enhancing interdisciplinary collaboration and integration among appropriate disciplines inside and outside the College. The Dean participates in the development of university-wide initiatives as a member of the Provost's Council. The Dean is appointed by the President and reports directly to the Provost and Executive Vice President.
Partnering with the administration, faculty, students, and staff, the Dean will build on the upward growth of the Sanford College of Education. The Dean will manage a multi-million dollar budget to drive enrollment for college, department, and programmatic success and oversee an endowment with a yearly payout.
The Dean will need to address the following opportunities and challenges:
Lead the development and implementation of a strategic plan
As a visible and engaged leader, the Dean will collaborate with stakeholders to drive the strategic plan of the College that aligns with NU 2023. The Dean must use clear communication and a shared approach to building a strategic plan and implementing it.
Continue to Build High-Quality Education Preparation Programs
The Sanford College of Education is one of the largest providers of teachers in California. The Dean will continue to develop high-quality educator preparation programs that couple with strong, well-supported clinical experiences with engaging, leading-edge coursework.
Retain and Develop Faculty and Staff
Part of the strategic plan will involve the creation of a culture of cohesion and inclusion. By creating an engaged, dynamic, and forward-thinking environment, the Dean will help attract excellent and diverse faculty to the College. As part of recruiting and retaining strong faculty, the Dean will foster mentoring and training for all college members, particularly junior faculty. Above all, the Dean will pursue a culture of professionalism, modeling dependable and robust leadership. This will include oversight and supervision of the Associate Dean, Chair, program leads, faculty, and staff to include hiring, training, development, evaluation, reappointment, and other personnel actions as needed.
Drive Student Success in a Diverse Environment
The Sanford College of Education has a heterogeneous student population emerging from an open access model. The Dean will create an infrastructure to understand students' needs and build an ecosystem to address those needs. National University has endowment resources to invest in opportunity and fast-track scholarships to support students from disadvantaged backgrounds. In addition to the existing support, the Dean should continue developing programs, content, research, and experiential opportunities that enable students to be ready for employment.
Develop and Manage a Budget
The Dean will develop and manage a budget in an entrepreneurial way to generate enrollment, improve student support, and build support infrastructure to sustain high-quality educator preparation in California and nationwide.
Increase External Industry Partnerships and Fundraising
The Dean will be an external advocate of the Sanford College of Education. As a school representative, the Dean will be a leading voice in secondary education nationally and internationally. The Dean will develop a vibrant advisory board, who will serve as a source for needs of the community. The Dean will create a fundraising plan and communicate the idea to all constituencies. Increased visibility within the community will not only help the College to reach its fundraising goals, but also help further define and implement the College's strategic direction.
Position Requirements
Professional Qualifications
The ideal candidate should demonstrate evidence of the following:
15 years of relevant academic and administration-level experience in higher education, preferably in multi-disciplinary units or equivalent combination of education and experience
An earned doctorate or another terminal degree
A demonstrated capacity for leadership of a multi-disciplinary unit
A capacity of leading and supporting a diverse faculty and staff by facilitating a collegial culture
Evidence of a strong commitment to growth
A commitment to technology to enhance student learning
A demonstrated commitment to innovations in supporting student success
A proven record in building partnerships with alumni and the community
Experience in the design and continuous implementation of the strategic planning process
Experience and commitment to building a comprehensive program of advancement activities
Ability to work effectively with a diverse campus community and commitment to support and expand inclusive excellence
A command of significant secondary education issues to help build educational solutions
Strong demonstrated ability to manage a multi-million budget to drive enrollment for college, department, and programmatic success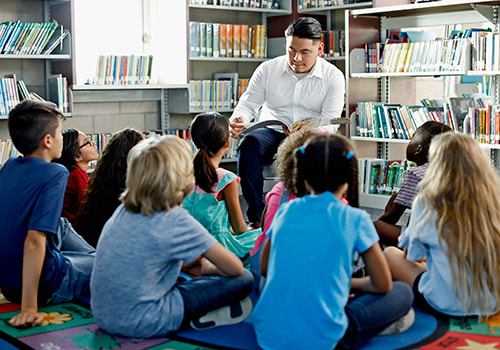 Contract Duration
At NU, deans are typically offered a three year contract, subject to renewal.
Physical Demands/Environment
This position requires ability to sit or stand for several hours at a time, visual focus, ability to listen and articulate clearly using speech. This position requires close visual acuity to perform activities such as preparing and analyzing course content, data and figures, and viewing a computer terminal. The work is performed in an office environment. Exerting up to 10 pounds of force occasionally and/or negligible amount of force frequently or constantly to lift, carry, push, pull, or otherwise move objects.
Special Conditions of Employment
Background check
Travel at least once annually to attend annual commencement ceremony
Application and Review
Review of candidate materials will begin immediately and continue until the appointment. Applications will be accepted through May 3, 2021 for best consideration, with a projected start date of July 2021.
A complete application will include a letter of interest, a curriculum vitae, and contact information for five professional references who can speak about the candidate's qualifications for this position. (Named referees will not be contacted without the candidate's prior consent.)
The letter of interest should address the candidate's readiness to meet the expectations for this appointment: Leading the development and implementation of the strategic plan, retaining and developing faculty and staff, driving student success in a diverse environment, and increasing external industry partnerships and fundraising. Salary is commensurate with background and experience. Further information about NU, a detailed internal job description, and a portal for submitting application materials may be found at: apply.interfolio.com/85248. Nominations and inquiries should be directed to NU's search consultant, [email protected].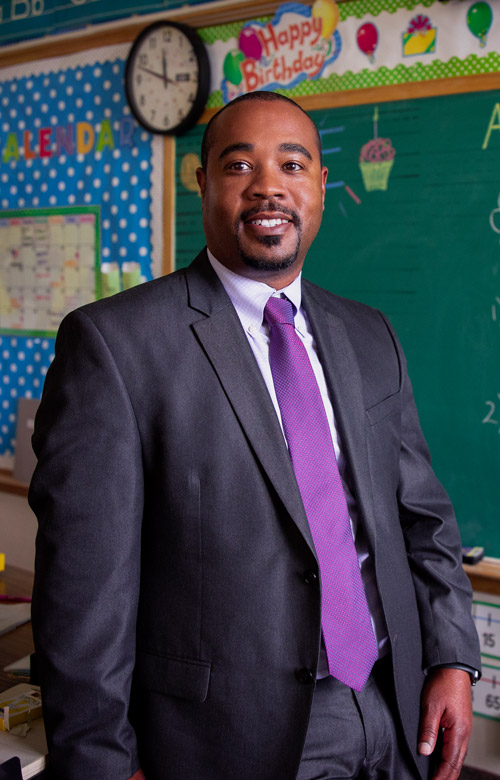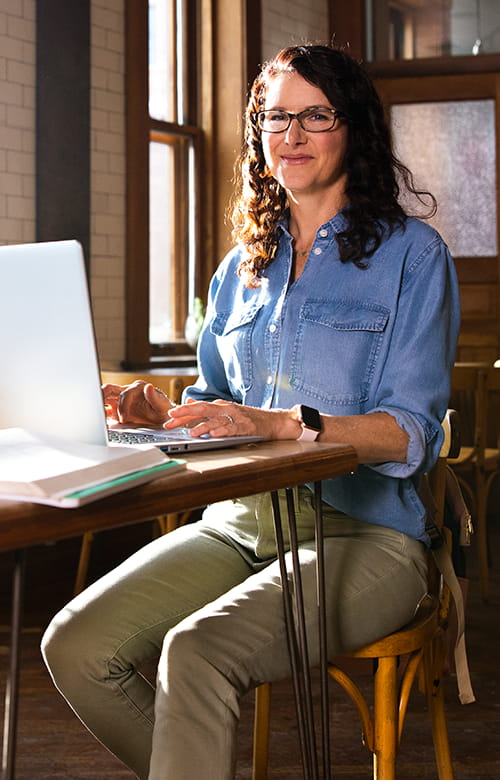 EEO Statement
NUS is an equal opportunity employer and prohibits discrimination or harassment based on race, color, religion, religious creed, national origin, ancestry, citizenship, physical or mental disability, medical condition, genetic information, marital status, sex, gender, gender identity, gender expression, age, sexual orientation, veteran and/or military status, family care status, domestic violence victim status, political affiliation, and any other status protected by federal, state, or local law.