A Returning Student's Guide to Choosing A College – Simplified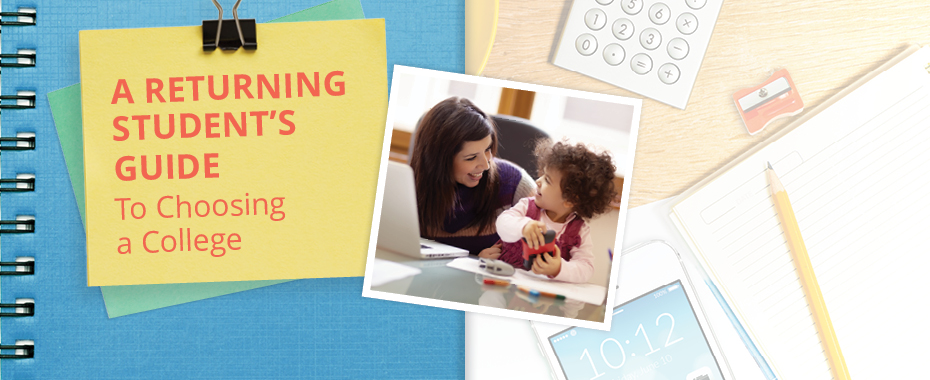 Going Back To College? Ask These Questions First.
If you're thinking of going back to school as an adult, you probably have questions. No matter which school you ultimately decide to attend, the Returning Student's Guide can help you navigate the process. It explains the steps you need to take from start to finish, from choosing the right school, figuring how you're going to pay for your education, and finding time to work and go to school.
The guide will help you answer questions like:
Are classes flexible enough to fit your busy schedule?
How long will it take before you earn your degree?
How can you finance your education?
Take the first step and download the guide; we'll be at your side all the way.