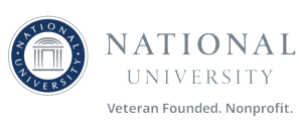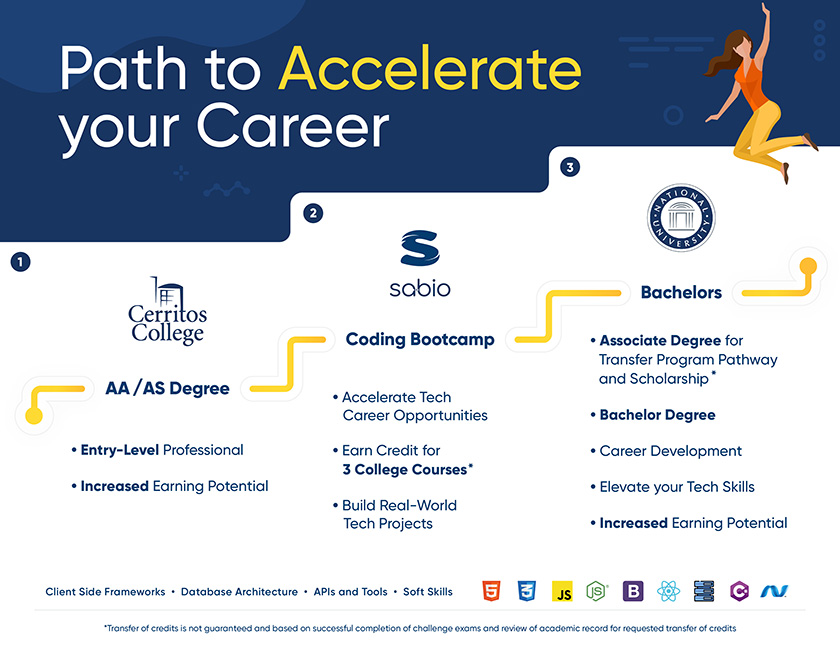 Prepare for Your Career in Tech
Take the first step toward earning college credit!
National University has partnered with Sabio and Cerritos College to support your career pathway in information technology management. After completing your Associate of Arts or Associate of Science at Cerritos College, Sabio is offering online Coding Bootcamp training that will prepare you for the workforce and to earn college credit toward completing your bachelor's at National University. Coding is offered in the areas below. Cerritos College transfer students who complete this pathway are eligible for NU's ADT scholarship! For detailed information on Sabio's pricing (click here).
Client Side Frameworks
Build state-of-the-art applications leveraging the most popular frameworks and design patterns used by the industry, including using the current most popular JavaScript library for building user interfaces, ReactJS.
Database Architecture
Learn how to design and develop data-driven applications that scale with maximum user adoption.
APIs and Tools
Google Maps, AWS, Sendgrid, Twitter, Facebook, GitHub, Trello, Slack, and just about anything you can imagine.
Soft Skills
More than anything, software development is a team sport. Learn how to collaborate with others and deliver product successfully.
Sabio is a Top Rated National Coding Bootcamp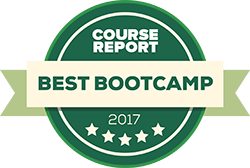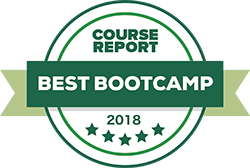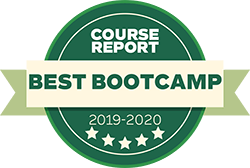 Earn college course credit with Bootcamp Training!
To sign up and learn more:
WEStraining@nu.edu