Fully-funded college tuition
for Amazon associates
Packaging A Quality Education
Amazon and National University just "packaged" a program that can deliver your associate or bachelor's degree faster than you think — with your tuition, fees, and books covered through Career Choice.
Whether you're just beginning your educational journey or transferring with prior credits, enrolling is easy. Choose from more than 40 dynamic, career-focused fields uniquely designed for working adults with accelerated four-week courses and online options. At NU, you can start classes sooner and finish your degree faster.
Take advantage of this opportunity to open doors to the future and earn your associate or bachelor's degree tuition-free.
2022 Enrollment Dates You Need To Know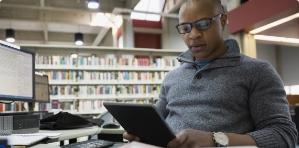 Finish Faster with Four-Week Courses
We're proud to put our students first with four-week courses that work around your career and family obligations. A typical course can be completed in just one month, so you can gain career skills faster.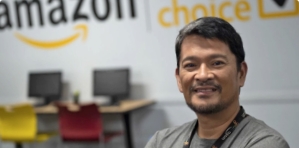 Free Tuition Through Amazon Career Choice
Selecting a university is a big decision. That's why we offer three free classes during your first year. You'll experience all that NU has to offer without tuition fees or obligation*.
*Associate and bachelor's degree programs only. Books and other fees may apply.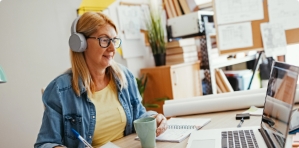 Dedicated Advisors for Amazon Associates
Become a student at NU and you'll forge a path to success with one-to-one support from dedicated advisors just for Amazon associates. They're here to help and are committed to your educational journey every step of the way.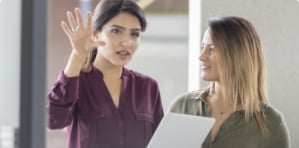 Guaranteed Academic and Career Services
Our support goes beyond academics. NU offers Amazon associates career and concierge services that include mentoring, career counseling, placement support, workshops, resume and cover letter assistance, and much more.
A Message From Our Chancellor,
Dr. Michael R. Cunningham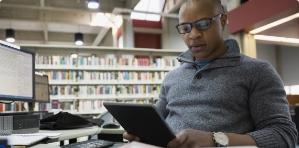 Special Partner and Dependent Benefit
We know that others in your family may want to earn their degree as well, so we are providing up to a 40% discount for partners/spouses and dependents. Learn more.
3 Steps to Get Started

1
Complete the Enrollment Form
Enrolling is easy. We're here to help and will walk you through the process.

2
Speak With an Enrollment Advisor
Amazon associates have dedicated NU advisors to provide one-to-one support.
---
About National University
For more than 50 years, National University has been impacting the lives of our students one person at a time. With more than 185,000 alumni around the world, and nearly 30,000 students enrolled annually, we have shown the impact higher education can make. Let us help you transform your life and set you on the path to new opportunities for success.
Contact an enrollment advisor today to learn more. Please call 1-855-456-9286.
"The best investment I ever made
was in myself
."
Nadia L., Class of 2020
Find Your Program
By taking part in the Career Choice program, Amazon associates have the option of choosing from more than 40 career-driven, future-focused programs. Take four-week courses, one month at a time, or skip a month when you need to focus on work or family obligations.
Learn more about our most popular programs:
Cyber-Security (NSA-Certified)
Computer Science
Business
Information Technology
Psychology
Use our Degree Finder to find the program that best fits your goals.
26 Months
Associate Degree
Median Time to Graduation
36 Months
Bachelor's Degree
Median Time to Graduation
The National University Promise
At National University, students come first. Our innovative approach is driven by the needs of adult learners, and is backed by 50 years of success. With dedicated support services, mentorship opportunities, and a growing network of more than 185,000 alumni worldwide, NU prepares today's workforce for tomorrow's opportunities.
Dedicated Advisors
Guaranteed Career Services
Frequently Asked Questions
Have a look below and find answers to some of the most common questions.
Terms & Conditions
By checking this box as my electronic signature and submitting this form by clicking the Request Info button above, I provide my express written consent to representatives of National University and National University System affiliates (City University of Seattle, Northcentral University and National University Virtual High School) to contact me about educational opportunities, and to send phone calls, and/or SMS/Text Messages – using automated technology, including automatic dialing system and pre-recorded and artificial voice messages – to the phone numbers (including cellular) and e-mail address(es) I have provided. I confirm that the information provided on this form is accurate and complete. I also understand that certain degree programs may not be available in all states. Message and data rates may apply.
I understand that consent is not a condition to purchase any goods, services or property, and that I may withdraw my consent at any time by sending an email to [email protected]. I understand that if I am submitting my personal data from outside of the United States, I am consenting to the transfer of my personal data to, and its storage in, the United States, and I understand that my personal data will be subject to processing in accordance with U.S. laws, unless stated otherwise in our privacy policy. Please review our privacy policy for more details or contact us at [email protected].
*NU covers the tuition of your first three courses, then the Amazon annual tuition benefits start. If you stay within the annual tuition limits of the Amazon Career Choice program, then you will incur no tuition costs for the duration of your degree program. Amazon provides annual tuition assistance of up to $5,250 for full-time and $2,625 for part-time blue-badge associates. Speak with an Enrollment Advisor to help maximize your annual tuition benefit. Note: Your maximum tuition assistance resets each year. Any tuition amount that exceeds your annual Amazon Career Choice benefit balance will be your responsibility; should you exceed your annual tuition assistance, each course thereafter is only $700.