Master of Education in Secondary Education with Nevada Licensure (Nevada Only)
Master of Education in Secondary Education with Nevada Licensure (Nevada Only)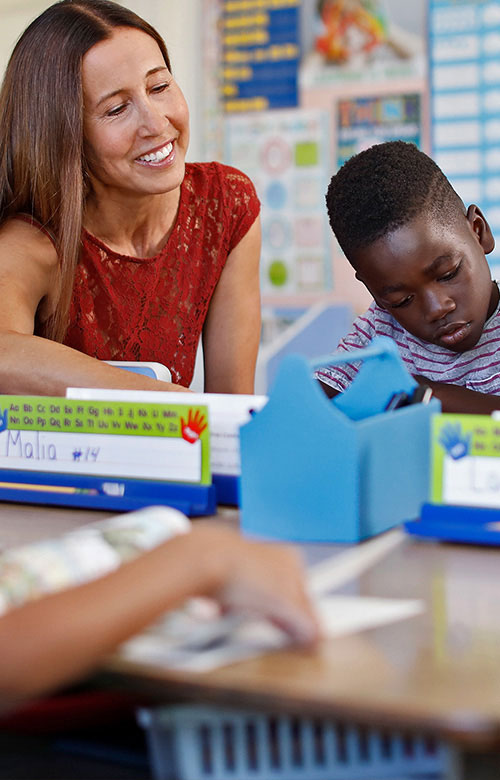 QUICK FACTS
Become a part of NU's global alumni community.
The Master of Education in Secondary Education includes four-week classes.
National University is San Diego's largest private nonprofit university.
We are no longer accepting applications for this program.
The Master of Education in Secondary Education with Nevada Teaching License program is the ideal program for candidates who are committed to becoming instructional leaders in grades 7-12. Throughout the master's secondary education program, you'll learn to integrate theory and practice, and ultimately promote lifelong learning.
The coursework is structured in four intra- and interrelated areas: foundation courses, secondary education method courses, student teaching courses, and research. The foundation provides fundamental conceptual knowledge and skills, field experiences, and assessments, all designed to support you in ways that establish and maintain inclusive learning environments for all learners. Methods courses ground the candidate in best teaching practices. Student teaching allows you to apply your skills in the classroom.
The program and coursework meet the Nevada Department of Education requirements for Nevada teacher licensure.
Program Learning Outcomes
Integrate knowledge and abilities in designing and implementing developmentally appropriate and challenging learning experiences that respect cognitive, linguistic, social, emotional, and physical differences.
Integrate knowledge and abilities in establishing and maintaining inclusive learning environments, enabling all learners to meet high standards while recognizing individual and cultural differences.
Integrate knowledge and abilities in establishing and maintaining learning environments that support individual and collaborative learning, and encourage positive social interaction, active engagement in learning, and self-motivation.
Integrate the central concepts, tools of inquiry, and structures to create learning experiences accessible and meaningful for learners in mastering the content.
Integrate concepts and differing perspectives to engage learners in critical thinking, creativity, and collaborative problem solving related to authentic local and global issues.
Integrate knowledge and abilities in designing and using multiple methods of assessment that learners use to monitor their own growth and decision-making, as well as guide the teacher in instructional planning.
Click here for program specific course information.
Meet Our Faculty
Why Choose National University?
We're proud to be a veteran-founded, San Diego-based nonprofit. Since 1971, our mission has been to provide accessible, achievable higher education to adult learners. Today, we educate students from across the U.S. and around the globe, with over 170,000 alumni worldwide.
Four-Week Classes
Focus on one subject at a time — one month at a time — and finish your degree faster.
75+ Degree Programs
Choose from associate, bachelor's, and master's degrees, plus credentials and certificates.
On Campus or Online
Study when and where it's convenient for you with evening, weekend, and 100% online classes.
Year-Round Enrollment
Apply or transfer any time. Classes start monthly, and applications are accepted year round.
20+ Campus Locations
Attend class onsite at one of over 20 campus locations across California or in Nevada.
Military Friendly
As a Yellow Ribbon school, we offer tuition discounts to servicemembers and dependents.