Master of Early Childhood Education

Master of Early Childhood Education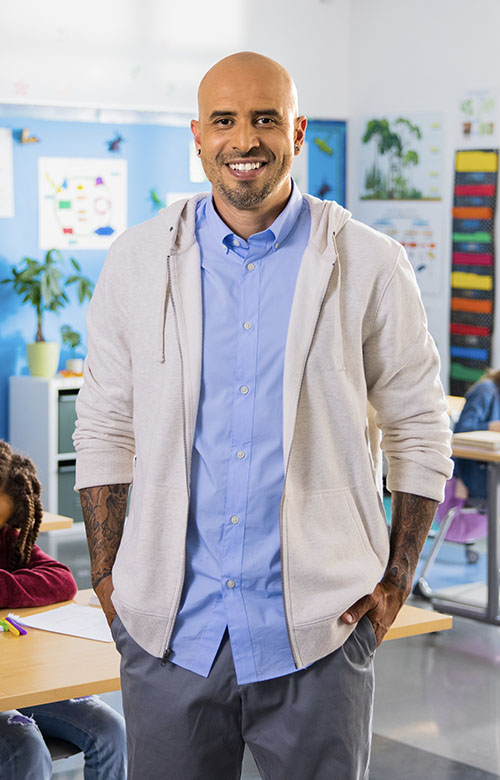 Raise Your Hand if You're Ready to Make a Difference in Student Success
Are you an early childhood educator ready to become a difference maker working with young learners? If you'd like to deepen your knowledge and expand your role in building a foundation for educational settings where young students can thrive, National University's Master of Early Childhood Education degree is designed to help you become an agent of change.
Our program is designed to prepare you to become a director, leader, advocate, and/or to work in the field of higher education to prepare early childhood teachers. Through deep reflection on current issues, research, and trends in the field, you'll have an opportunity to explore the complex history and unique role of early educators.
NU's curriculum is taught by faculty who hold terminal degrees in early childhood education and are dedicated to sharing their expertise, passion, and strong belief in supporting student success. Throughout the program, you'll engage in opportunities, based upon Universal Design for Learning (UDL) theory, to gain the skills and knowledge to advance and advocate for the field of early childhood education.
Program Learning Outcomes
As a graduate of National University's MA in Early Childhood Education, you'll understand how to:
Evaluate effective early childhood practice using critical thinking skills, active self-reflection, and professional standards
Examine the impact of evidence-based practices and policies on children, family, schools, and community
Demonstrate effective leadership skills to promote and advance the field of early childhood education for children, families, educators, and community
NU's curriculum is designed to prepare you to be a passionate agent of change in the field. You'll have the opportunity to choose your own area of interest to explore in depth throughout your studies.
Our program also follows the guidelines of the National Association for the Education of Young Children (NAEYC), a community of nearly 60,000 members committed to delivering on the promise of high-quality early learning. NU's MA in Early Childhood Education also meets the requirements for the CA Child Development Directors Permit, so you'll be set for success when you graduate.
Additionally, you should know NU's program can be completed in as few as 10 months, so you can become an agent of change in early childhood education in less than a year.
National University's MA in Early Childhood Education is designed to empower you to point your career in a number of directions. You can follow a teaching path and make a difference in the classroom, or you can pursue a leadership role to help shape policy at the supervisor level. You might also choose to work in social work or human services, where there are myriad opportunities in state agencies, hospitals, residential care facilities for the disabled, and at mental healthcare providers. Of course, you may also choose to pay it forward by teaching early childhood development at a community college or four-year university.
Just a few of the job titles our MA in Early Childhood Education can prepare you for include:
Preschool Teacher
Kindergarten Teacher
Early Childhood Teacher
Director of Early Childhood Education
Preschool Director
Based upon job postings reviewed in November 2021, some of the companies hiring early childhood education professionals include:
EducationCrossing
University of Phoenix
AlphaBEST Education
Bright Horizons
AdventHealth Central Texas
Sylvan Learning
* SOURCE: Emsi Labor Analyst- Report. Emsi research company homepage at https://www.economicmodeling.com/company/ (Report viewed: May 2, 2022. DISCLAIMER: The data provided is for Informational purposes only. Emsi data and analysis utilizes government sources to provide insights on industries, demographics, employers, in-demand skills, and more to align academic programs with labor market opportunities. Cited projections may not reflect local or short-term economic or job conditions and do not guarantee actual job growth. Current and prospective students should use this data with other available economic data to inform their educational decisions.
To receive a Master of Early Childhood Education students must complete 45 quarter units of graduate work. ATP 600 and ATP 699 must be taken at National University. A total of 4.5 quarter units of graduate credit may be granted for equivalent graduate work completed, as it applies to this degree and if the units were not used in earning another advanced degree.
Introducing the Opportunity Scholarship
In honor of our students, and in celebration of our 50th anniversary, National University is investing $30 million in new student scholarships. To learn more about the Opportunity Scholarship, how you can apply, and how much you can save, inquire today.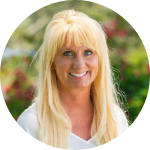 Lori Piowlski, PhD
Chair, Teacher Education Department, Professor
"Education shifts, and the shifts happen quickly. We can't all rely on our own learned experiences to continue to understand what what's best for students now. We need to be looking forward."
Contact Us
Take the first step by starting your application online today.
To speak to an enrollment advisor about this program, please email [email protected].
Why Choose National University?
We're a veteran-founded, San Diego-based nonprofit. Since 1971, our mission has been to provide accessible, achievable higher education to adult learners. Today, we educate students from across the U.S. and around the globe, with over 185,000 alumni worldwide.
Program Disclosure
Successful completion and attainment of National University degrees do not lead to automatic or immediate licensure, employment, or certification in any state/country. The University cannot guarantee that any professional organization or business will accept a graduate's application to sit for any certification, licensure, or related exam for the purpose of professional certification.
Program availability varies by state. Many disciplines, professions, and jobs require disclosure of an individual's criminal history, and a variety of states require background checks to apply to, or be eligible for, certain certificates, registrations, and licenses. Existence of a criminal history may also subject an individual to denial of an initial application for a certificate, registration, or license and/or result in the revocation or suspension of an existing certificate, registration, or license. Requirements can vary by state, occupation, and/or licensing authority.
NU graduates will be subject to additional requirements in a program, certification/licensure, employment, and state-by-state basis that can include one or more of the following items: internships, practicum experience, additional coursework, exams, tests, drug testing, earning an additional degree, and/or other training/education requirements.
All prospective students are advised to review employment, certification, and/or licensure requirements in their state, and to contact the certification/licensing body of the state and/or country where they intend to obtain certification/licensure to verify that these courses/programs qualify in that state/country, prior to enrolling. Prospective students are also advised to regularly review the state's/country's policies and procedures relating to certification/licensure, as those policies are subject to change.
*Positions may require additional experience, training, and other factors beyond successfully completing this degree program. Depending on where you reside, many positions may also require state licensure, and it is the responsibility of the student to ensure that all licensure requirements are met. We encourage you to also review program-specific requirements. Any data provided on this page is for informational purposes only and does not guarantee that completion of any degree program will achieve the underlying occupation or commensurate salary.
Terms & Conditions
By checking this box as my electronic signature and submitting this form by clicking the Request Info button above, I provide my express written consent to representatives of National University and National University System affiliates (City University of Seattle, Northcentral University and National University Virtual High School) to contact me about educational opportunities, and to send phone calls, and/or SMS/Text Messages – using automated technology, including automatic dialing system and pre-recorded and artificial voice messages – to the phone numbers (including cellular) and e-mail address(es) I have provided. I confirm that the information provided on this form is accurate and complete. I also understand that certain degree programs may not be available in all states. Message and data rates may apply. I understand that consent is not a condition to purchase any goods, services or property, and that I may withdraw my consent at any time by sending an email to [email protected].
I understand that if I am submitting my personal data from outside of the United States, I am consenting to the transfer of my personal data to, and its storage in, the United States, and I understand that my personal data will be subject to processing in accordance with U.S. laws, unless stated otherwise in our privacy policy. Please review our privacy policy for more details or contact us at [email protected].