Early Childhood Special Education Add-on Authorization
Early Childhood Special Education Add-on Authorization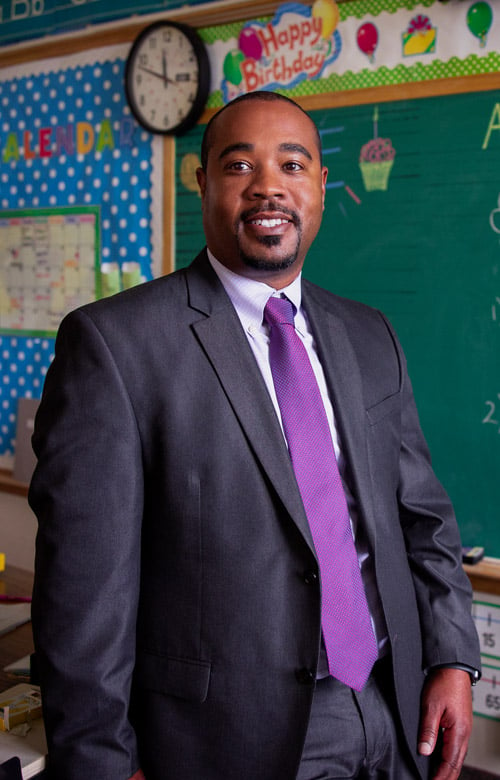 QUICK FACTS
Become a part of NU's global alumni community.
The program Early Childhood Special Education Add-on Authorization includes four-week classes.
National University is San Diego's largest private nonprofit university.
The Early Childhood Special Education credential (ECSE) program includes the mild/moderate and moderate/severe disabilities and traumatic brain injury, and authorizes service to children ages birth to pre-kindergarten only.
This added-on authorization in early childhood special education is available to individuals who hold a valid preliminary, Level I, professional clear, clear, Level II, or life special education teaching credential, and who complete a program though a Commission-approved program sponsor. The ECSE Added Authorization authorizes the holder to provide special education services in the area of mild/moderate or moderate/severe disabilities for students ages birth to Pre-K as determined by the local level special education assessment.
Completion of the Add-On Authorization extends special education teaching authorization from birth to Pre-K. It may also be added to Clear Credentials in Deaf and Hard-of-Hearing, Physical Impairments, and Visual Impairments. In addition, persons with Learning Handicapped or Severely Handicapped credentials may add this Add-On Authorization. It is expected that the candidate has experience and access to early childhood special education programs serving young children with disabilities, birth to 5, during the program.
Professionals in other fields, such as social work, nursing, behavioral intervention, and child development may also complete the course work for professional development units.
To receive the Early Childhood Special Education Add-On Authorization candidates are required to successfully complete all course work including field experiences and pass the ECSE Program Exit Exam.
Program Learning Outcomes
Demonstrate knowledge of developmental and learning characteristics, and evidence-based practices associated with young children (birth to Pre-K) with developmental delays, and all categories of disabilities.
Demonstrate knowledge of family systems, the impact of child with disabilities on the family, engages in family-centered practices and partnerships in all components of early intervention and education for infants and young children with disabilities.
Demonstrate skill in formal and informal assessment approaches that inform the development and implementation of evidence-based, developmentally appropriate, family supported interventions and reflect the impact of culture (including ELL), specific disabilities on learning, and the role of the interdisciplinary team.
Document observations from birth to prekindergarten and in-depth field experiences in early childhood settings with families and children of diverse backgrounds and young children who have a range of abilities including in-home service delivery, and inclusive DAP center based preschool/prekindergarten programs.
Click here for program specific course information.
Meet Our Faculty
Why Choose National University?
We're proud to be a veteran-founded, San Diego-based nonprofit. Since 1971, our mission has been to provide accessible, achievable higher education to adult learners. Today, we educate students from across the U.S. and around the globe, with over 180,000 alumni worldwide.
Four-Week Classes
Focus on one subject at a time — one month at a time — and finish your degree faster.
75+ Degree Programs
Choose from associate, bachelor's, and master's degrees, plus credentials and certificates.
On Campus or Online
Study when and where it's convenient for you with evening, weekend, and 100% online classes.
Year-Round Enrollment
Apply or transfer any time. Classes start monthly, and applications are accepted year round.
20+ Locations
Attend class and learn onsite at one of over 20 locations in California.
Military Friendly
As a Yellow Ribbon school, we offer tuition discounts to servicemembers and dependents.