Certificate in Life Coaching

Certificate in Life Coaching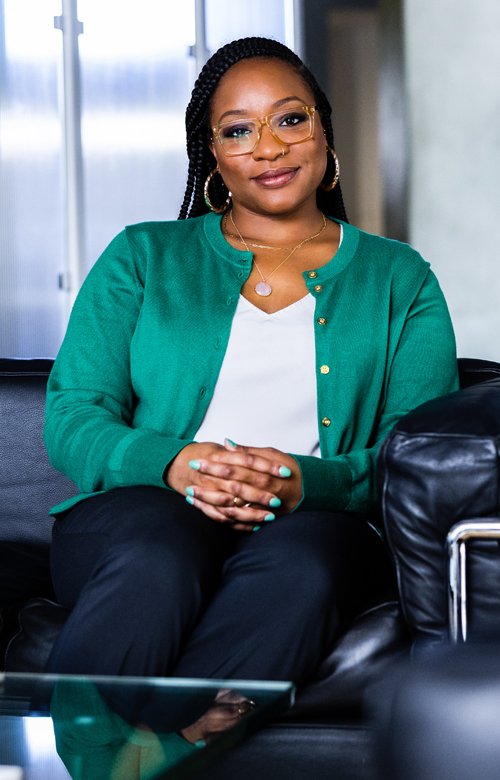 Balancing careers, relationships, and day-to-day responsibilities can be challenging and overwhelming in today's fast-paced lifestyles. An increasing number of high-performing individuals are choosing to engage the services of a trained professional Life Coach to help them clarify goals and keep focused on overcoming obstacles that are inhibiting their capacity to achieve them.
Coaching is a dynamic, effective, and evidence-based method for empowering individuals to realize their personal and professional potential. In Life Coaching, the partnership between client and coach catalyzes a thoughtful, interactive and creative process that facilitates movement towards the client's goals.
In this certificate, certified by the International Coaching Federation (ICF), students learn coaching theory and applied coaching skills, supplemented by additional knowledge and practices in emotional intelligence, social intelligence, human development, and entrepreneurship, thereby preparing them to launch a life coaching business. The certificate is oriented toward mastery of the core coaching competencies as identified by the International Coaching Federation: setting the foundation, co-creating the relationship, communicating effectively, and facilitating client learning and growth.
National University's Life Coaching Certificate is designed to provide you with an understanding of the coaching process and to help you develop fundamental coaching skills in accordance with the ICF Core Competencies. You'll learn how to coach from an integral perspective that engages the complexity and potential of the whole person — mind, body, heart, and spirit – in order to develop effective and trusted relationships to create meaningful and sustainable change in clients' lives.
NU's Life Coaching program is certified by the International Coaching Federation, the gold standard in the coaching profession. Our curriculum offers a holistic approach to cultivating the core competencies established by the ICF.
Accordingly, in this program, you'll learn compassionate communication based on awareness, empathy, and active listening. You'll be taught how to co-create trusting and safe coaching relationships rooted in presence, compassion, and responsibility and to foster holistic learning, growth, and transformation. Finally, you'll be prepared to embody a client-centered mindset that's open, curious, and flexible as you learn to build a coaching practice grounded in ethics and integrity.
The Life Coaching Certificate is a stand-alone certificate and can be completed in 9 months of half-time study, for a total of 15 quarter units. Graduating from an ICF-approved coach training program supports the process of becoming an ICF-certified coach.
For more information, contact Program Chair Karen Jaenke, PhD: [email protected].
---
Program Learning Outcomes
Develop core coaching competencies to expand growth in consciousness and develop human potential
Develop capacities to provide coaching sessions that move clients forward in their lives
Learn to offer and administer different assessment approaches that create an integral self-understanding for the client
Design coaching practices and self-reflections tailored to the developmental stage of the individual
Practice coaching mastery in service of consciousness growth
Open new possibilities to take coaching into work and life
---
Courses
The courses in the Coaching Certificate include 150 hours of study across 15 units. The course track is as follows:
The demand for coaching is ever increasing to meet the challenges of living in today's complex world. Discover what is needed to develop an effective and trusted coaching relationship that creates meaningful and sustainable change. The focus of this course will be on understanding the coaching process and developing basic coaching competencies by engaging the complexity and potential of the whole person.
Discover what is needed to develop an effective and trusted coaching relationship that creates meaningful and sustainable change. Learn how to coach from an integral perspective that engages an individual's physical, psychological, and spiritual complexity to develop basic coaching competencies. The course, which includes practical training, focuses on understanding the coaching process.
Course Learning Outcomes:
Establish an effective coaching agreement
Demonstrate coaching presence
Consider and apply core competencies in coaching
Coach effectively in a manner that embodies core competency requirements and utilizes appropriate coaching concepts and tools
This course weaves together and synthesizes the material from all prior coaching courses to foster a deeper understanding of the integral coaching process, at the center of which is an orientation toward growth. Students will explore the deeper dimensions of integral coaching in practice sequences and reach a solid level of coaching proficiency.
At the end of this course, students will be able to demonstrate integral coaching skills and fulfill the requirements of the Life Coaching Certificate.
Course Learning Outcomes:
Understand the arc of coaching
Demonstrate coaching presence and coaching proficiency
Coach effectively in a manner that embodies core competency requirements and utilizes appropriate coaching concepts and tools
This course introduces you to the most relevant theories behind coaching. It addresses human development, differences in how we learn, the role and limitation of willpower, and relevant major theories of change in individuals and work groups. Students continue to practice coaching and work with a practice partner or coachee.
The goal of this course is to deepen your coaching and to become more skilled in understanding where your coachee is in their development so that you can more successfully guide them to fulfill their potential. This course includes practical training.
Course Learning Outcomes:
Understand the change process in individuals and groups
Consider complexities and hidden agendas
Uncover hidden agendas when coaching a client
Coach effectively, guiding through change and navigating resistance to change successfully
Starting one's own business affords the opportunity to infuse one's work with consciousness principles and systems change. For those considering opening a practice as a consultant, coach, therapist, or body worker, or developing any type of new startup company, this course examines the basics needed to turn a great idea into a business reality.
This course honors the holistic framework within the context of starting a business and considers the mind, body, and spirit as contributing equally to our work in the world. Among the topics covered are: analyzing life values and priorities; determining business goals and strategies; launching and managing the business; building financial success; and marketing products and services
Course Learning Outcomes:
Identify and evaluate small business opportunities and rewards
Understand the characteristics and competencies of an entrepreneur and how it lends to creativity, opportunity, and feasibility of launching a business
Ability to develop and articulate a strategic vision that connects with customers and investors through business planning, pitching, and marketing
Finance and account strategies designed to project, evaluate, generate, and manage monetary resources
Recognizing the legal and ethical challenges of small business management
This course focuses on emotional intelligence—the capacity to recognize, understand, regulate, and creatively channel the wisdom and energy of emotional experience, as well as to empathize and relate to others' emotions. Students learn what emotions are and how they arise physiologically, experientially, and behaviorally. A phenomenological approach enables students to connect with and describe emotions in order to enter more directly into the multilayered, visceral experience of their emotional lives.
The practice of mindfulness allows students to observe, track, and comprehend their experience with openness, curiosity, and acuity. Mindfulness also enables students to identify and work with habitual cognitive schemas and emotional reactions.
Explore a phenomenological approach to connecting with and describing emotions
Enter more directly into the visceral, powerful, and multi-layered experience of our emotional lives, as a practice for cultivating self-awareness and accountability for one's subjective states
Observe and track emotional experiences with openness and curiosity
Using mindfulness, reflect upon and work with habitual schemas or patterns of emotional reaction
This course imparts a meta-perspective on human development and on the evolution of human consciousness. Developmental models assist us in perceiving the growth potentials across the human lifespan, culminating in conscious leadership. The course introduces various models of human development, such as Erikson's psychosocial development, Kohlberg and Gilligan's moral development, Fowler's faith development, and Kegan's adult development.
The course also explores basic elements of Ken Wilber's integral theory, including the four quadrants, the difference between states and stages, and premodern, modern, and postmodern altitudes. Topics include models of consciousness, the relationship of Self/self, and the potential of integral psychology to deepen our understanding of and engagement with personal psycho-spiritual development as well as social/global change
Explain some major developmental theories in the field of psychology
Integrate traditional developmental theories with a Consciousness perspective
Compare and apply Integral and Transpersonal models of consciousness development
Understand and articulate how to work positively with the adult issues of development that arise in the second half of life
Explain individuals' movement through the stages of their life cycle
Articulate cross-cultural similarities and differences in human development
---
Faculty
Eva is certified as a co-active coach by the Coaches Training Institute and accredited by the International Coaching Federation as a Professional Certified Coach (PCC).
Eva grew up in Germany where she studied engineering (MS), worked in communications, and later became an acclaimed fashion designer with her own boutique in Berlin. She moved to California to follow her heart and spiritual quest, and to conduct doctoral studies in psychology at the California Institute of Integral Studies (emphasis on Jungian Psychology, Ph.D. '02). Eva also studied the esoteric arts, including astrology and shamanism and is actively involved with SoulCollage®.
Alice Petzold is a Professional Certified Coach and a graduate of Accomplishment Coaching. Her client roster includes executives and senior managers in multinational corporations, high-growth, and tech start-ups. Clients report that working with Alice creates an incubator for unprecedented partnership, acceleration of teams, and organizational performance.
Alice earned a master's degree in sports administration and facility management at Ohio University's internationally acclaimed Center for Sports Administration. Prior to coaching, Alice had a successful career in sports and entertainment marketing partnerships working with the Cleveland Cavaliers, the International Olympic Committee, NASCAR, and select agencies.
---
Additional Information
Dates and Locations
When: Summer 2022
Where: Program delivered virtually
Language
English
Program Delivery
Virtual Live Sessions, supplemented by online platform
Intended Participants
Persons interested in personal growth and human development who wish to embark on a coaching career path
Persons from any profession who wish to expand their professional credentials and leadership through in-depth engagement with individuals, teams, and organizations
Veterans: As a Yellow Ribbon School, National University attracts veterans who may be interested in a new career path as a coach. People with psychological and physical battle scars may be drawn to understand human development and facilitate growth and development in others
Persons working in Human Resources and Management may be interested in furthering their knowledge base and skills in human development and becoming a coach
Program Requirements
Bachelor's degree from a regionally accredited college/university with a preferred minimum of 3.0 GPA in higher education coursework
Transcripts of all prior higher education coursework
Online application
Personal autobiographical statement of 5-7 pages describing one's formative life experiences and personal development, along with delineating their reasons for wanting to enroll in the Life Coaching certificate program
Interview with faculty member
Policies on Tuition Payment and Fees
Tuition is due and payable prior to the first class-session of each course, and the cost is $700 per unit of coursework. Tuition not fully paid when due is subject to a late fee. If a tuition payment check is returned due to insufficient funds, the University reserves the right to drop all current and future classes for that student. Students will be notified of this action and assessed a return check charge. The University may require students who have written multiple insufficient-fund checks to make all future payments by cashier's check, cash, or money order. The University reserves the right to modify tuition at any time. Students whose employers have entered into a contractual agreement with the University may be eligible for reduced tuition. General Fees are non-refundable. All records and services are withheld from students who have any outstanding financial obligations to the University or have defaulted on a Title IV loan at the University. Effective May 1, 2011, National University began reporting student account defaults to credit reporting agencies.
Policies on Withdrawals and Refunds
At National University, students may drop a course prior to midnight of the ninth day of the session. A grade will not be awarded, and tuition will not be charged. After midnight of the ninth day of the session, a grade may be entered, and tuition will be charged according to the refund policy.
Policies on General Fees
Fees are non-refundable. All records and services are withheld from students who have any outstanding financial obligations to the University or have defaulted on a Title IV loan at the University. Effective May 1, 2011, National University began reporting student account defaults to credit reporting agencies.