Dr. Farnaz Sharifrazi
Memberships
Association for Computing Machinery
Institute of Electrical and Electronics Engineers
Honors and Awards
1998, Best Practice Award
1996, Director's Award
1995, Director's Award
Publications
Sharifrazi, F. & Stone, S.. (2017). International Journal of Management and Applied Sc. 3(9): .
Sharifrazi, F.. (2016). Teach Advanced analytics in Big Data to Business Students. GAI Journal. 183-189.
Sharifrazi, F. & Tuchscher, T.. (2015). Cyber Security Strategy Can Breach Employees' Privacy. International Business & Education Conference Proc.
Sharifrazi, F.. (2014). Best teaching practices in higher education. International Journal of Arts and Sciences.
Sharifrazi, F. & Mccabe, M. B.. (2014). Perils of clicking Like, Share or Comments in Social Network Sites. Journal of American Society of Business and Behavi. 21(1): 739-745.
Sharifrazi, F.. (2013). Comparative study of Online Asynchronous Versus Synchronous Learning Modality in MBA Program.
Elias G. Carayannis, Stephen C. Clark, Dora E. Valvi, Suki Stone, Farnaz Sharifrazi. (2012). "Smartphone Affordance: Achieving Better Business through Innovation: Cross Industry: Cross Border". Journal Advanced Materials Research. 628: 337-342.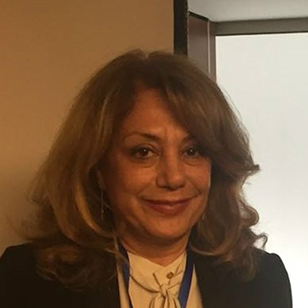 Contact Information
Dr. Farnaz Sharifrazi
College: College of Professional Studies
Department: Leadership and Human Resources Management
Academic Program Co-Director: Master of Science in Management Information Systems
Education
Nova Southeastern University - PHD - Computer Information Systems