Dr. Gabriel Pineda
Memberships
American Society of Hematology
American Society For Cell Biologists
Publications
Pineda, G.. (2017). Alu-dependent RNA editing of GLI1 promotes malignant regeneration in multiple myeloma. Nature Communications, 8: .
Pineda, G.. (2017). ADAR1-Mediated GLI1 Editing Malignant Self-Renewal in Multiple Myeloma. 130(1): 1204.
Pineda, G.. (2016). Association of ZC3H8 with nuclear bodies and its role in promoting tumor cell behavior in vitro and in vivo. 76(14): 1134.
Zipeto Et Al. Full Author List In Notes Section.. (2016). ADAR1 Activation Drives Leukemia Stem Cell Self-Renewal by Impairing Let-7 Biogenesis. Cell Stem Cell, 19: 1-15.
Pineda, G.. (2016). Tracking of Normal and Malignant Progenitor Cell Cycle Transit in a Defined Niche. Scientific Reports, 1-9.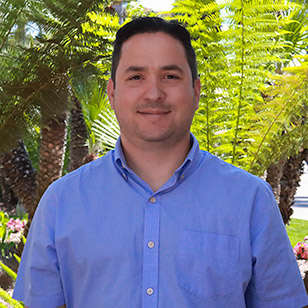 Contact Information
Dr. Gabriel Pineda
College: College of Professional Studies
Department: Health Sciences
Academic Program Director: Bachelor of Science Major in Clinical Laboratory Science
Education
UT Southwestern Medical Center - PHD - Genetics and Development GD