Master of Science in Data Science

Master of Science in Data Science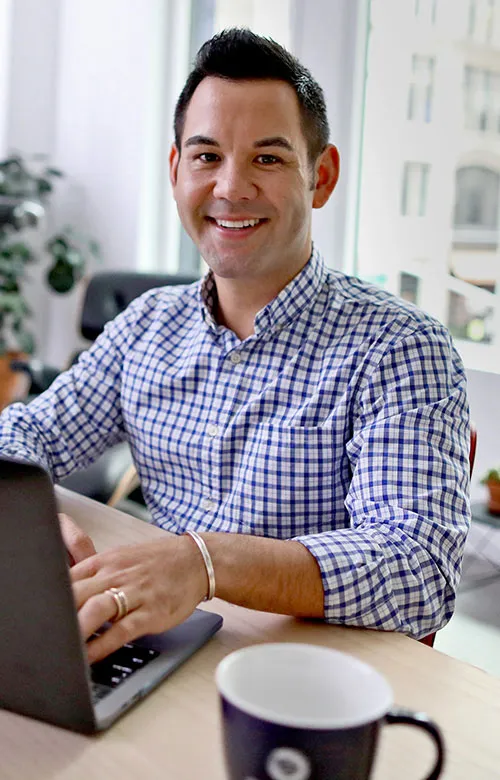 Are you ready to develop problem-solving skills and get hands-on experience with data and analytics? Solving real-world challenges through statistical methods is the core of the Master of Science in Data Analytics program at National University. Three specializations are available to choose from — business analytics, database analytics, and health analytics — all of which cover specific nuances related to their areas of expertise.
To address the spectrum of issues in data analytics, this curriculum has been designed to include core courses in statistical topics as well as areas for advanced applications of data analytics in unique fields. Advanced topics include how to develop, implement, and maintain the hardware and software tools needed to make efficient and effective use of big data, including databases, data marts, data warehouses, machine learning, and analytic programming. State-of-the-art analytical software will be used in all courses.
The MS in Data Science program is designed for adult learners and can be completed in as few as 14 months with four-week classes. Faculty is made up of trained experts in the field who can offer career-focused knowledge and practical skills for analysis and data structures. Previous academic studies or industrial experience in such areas as math, statistics, computer programming, engineering, or science are helpful prerequisites for this master's program. This degree is appropriate for both experienced professionals and recent college graduates.
Watch our video to learn more about the MS in Data Science from Dept. of Engineering and Computing Chair Dr. Ronald Uhlig.
Program Learning Outcomes
As a graduate of National University's MS in Data Science program, students will be able to:
Integrate components of data analytics to produce knowledge-based solutions for real-world challenges using public and private data sources
Turn information into actionable knowledge through a three-month capstone project partnership with esteemed partner organizations and businesses
Access opportunities for professional certifications on SAAS, Oracle, and Data Warehouses
Evaluate data management methods and technologies used to improve integrated use of data
Construct data files using advanced statistical and data programming techniques to solve practical problems in data analytics
Design an analytic strategy to frame a potential issue and solution relevant to the community and stakeholders
Develop team skills to ethically research, develop, and evaluate analytic solutions to improve organizational performance
Design data marts
Analyze complex database queries for real-world analytical application platforms
Design medium-to-large data warehouses
Evaluate machine learning methods and strategies for advanced data mining
Take the first step in your data science career by starting your application online today.

Dr. Jodi Reeves
Associate Dean of COPS, Academic Program Director, MS in Data Science
"The design of the curriculum and the program matches what the industry is looking for: a blend of business, computer science, and statistics. The Master of Science in Data Science enables our students to apply statistical methods to solve real-world problems and prepare for careers in data science."
Contact Us
Take the first step by starting your application online today. To speak to an enrollment advisor about this program, please email [email protected].
Why Choose National University?
We're proud to be a veteran-founded, San Diego-based nonprofit. Since 1971, our mission has been to provide accessible, achievable higher education to adult learners. Today, we educate students from across the U.S. and around the globe, with over 180,000 alumni worldwide.
Program Disclosure
Successful completion and attainment of National University degrees do not lead to automatic or immediate licensure, employment, or certification in any state/country. The University cannot guarantee that that any professional organization or business will accept a graduate's application to sit for any certification, licensure, or related exam for the purpose of professional certification.
Program availability varies by state. Many disciplines, professions, and jobs require disclosure of an individual's criminal history, and a variety of states require background checks to apply to, or be eligible for, certain certificates, registrations, and licenses. Existence of a criminal history may also subject an individual to denial of an initial application for a certificate, registration, or license and/or result in the revocation or suspension of an existing certificate, registration, or license. Requirements can vary by state, occupation, and/or licensing authority.
NU graduates will be subject to additional requirements on a program, certification/licensure, employment, and state-by-state basis that can include one or more of the following items: internships, practicum experience, additional coursework, exams, tests, drug testing, earning an additional degree, and/or other training/education requirements.
All prospective students are advised to review employment, certification and/or licensure requirements in their state, and to contact the certification/licensing body of the state and/or country where they intend to obtain certification/licensure to verify that these courses/program qualify in that state/country, prior to enrolling. Prospective students are also advised to regularly review the state's/country's policies and procedures relating to certification/licensure as those policies are subject to change.