Bachelor of Science in Cybersecurity
Bachelor of Science in Cybersecurity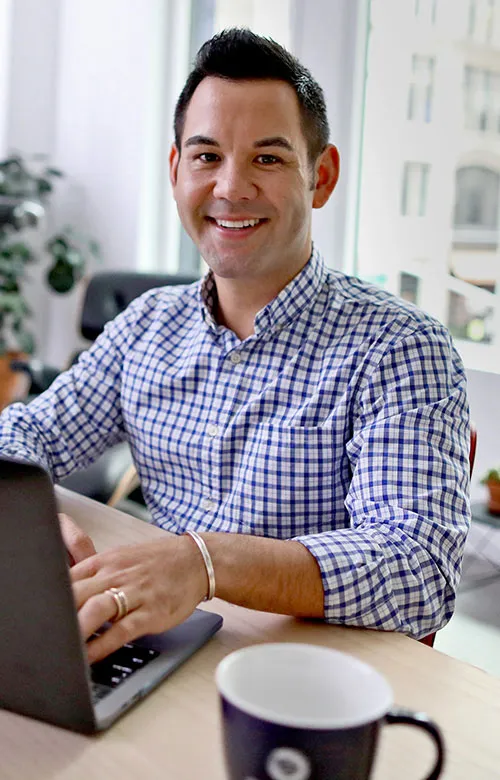 Be a Leader in the Field of Cybersecurity
Gain in-demand skills and prepare for exciting career paths in the field of cybersecurity with the Bachelor of Science in Cybersecurity. The need for cybersecurity expertise continues to grow, and this program will prepare you to seek entry into the field with confidence.
The BS in Cybersecurity program is taught by expert faculty with real-world experience so you can gain the competencies needed in the field. Four-week classes are designed to help you to fit school into your busy schedule, so you can complete your assignments around your work and personal responsibilities. Plus, you'll gain the skills you need to be successful in the field as you complete one class at a time, one month at a time.
Once you complete the core cybersecurity classes, you'll have the opportunity to take a four-class concentration in either Computer Network Defense or Digital Forensics. In the Computer Network Defense concentration, you'll focus in on actions taken to defend against unauthorized activity within computer networks. In the Digital Forensics concentration, you'll study the recovery and investigation of materials found in digital devices. A concentration can expand your knowledge in a given area and help make you more competitive in the job market.
Program Learning Outcomes
Upon successful completion of National University's Bachelor's in Cybersecurity program, you will be able to:
Analyze a problem and design the cybersecurity measures appropriate to its solution
Apply concepts of best practices in cybersecurity management to enterprise processes
Describe the ethical challenges that confront a cybersecurity professional
Apply security control principles in the construction of cybersecurity solutions
Demonstrate the ability to securely administer a Windows and Linux system using security automation tools and techniques
Demonstrate knowledge of the fundamental concepts of operating systems, networks, and cloud computing
Our four-week classes and leading professors work with your schedule to get the most out of our BS in Cybersecurity program. You could be starting as soon as next month by reaching out today.

Prof. William Reid
Academic Program Director, Bachelor of Science in Cybersecurity
"This program provides in-depth coverage of the major focus areas within the cybersecurity discipline, along with hands-on practical labs where the student can apply the principles and skills learned through lecture and readings. The program is aimed to provide all students the ability to work on teams focused on protecting information assets of any size enterprise."
Contact Us
Take the first step by starting your application online today. To speak to an enrollment advisor about this program, please call [email protected].
Why Choose National University?
We're proud to be a veteran-founded, San Diego-based nonprofit. Since 1971, our mission has been to provide accessible, achievable higher education to adult learners. Today, we educate students from across the U.S. and around the globe, with over 180,000 alumni worldwide
Program Disclosure
Successful completion and attainment of National University degrees does not lead to automatic or immediate licensure, employment, or certification in any state/country. The University cannot guarantee that that any professional organization or business will accept a graduate's application to sit for any certification, licensure, or related exam for the purpose of professional certification
Program availability varies by state. Many disciplines, professions, and jobs require disclosure of an individual's criminal history, and a variety of states require background checks to apply to, or be eligible for, certain certificates, registrations, and licenses. Existence of a criminal history may also subject an individual to denial of an initial application for a certificate, registration, or license and/or result in the revocation or suspension of an existing certificate, registration, or license. Requirements can vary by state, occupation, and/or licensing authority.
NU graduates will be subject to additional requirements on a program, certification/licensure, employment, and state-by-state basis that can include one or more of the following items: internships, practicum experience, additional coursework, exams, tests, drug testing, earning an additional degree, and/or other training/education requirements.
All prospective students are advised to review employment, certification and/or licensure requirements in their state, and to contact the certification/licensing body of the state and/or country where they intend to obtain certification/licensure to verify that these courses/programs qualify in that state/country prior to enrolling. Prospective students are also advised to regularly review the state's/country's policies and procedures relating to certification/licensure, as those policies are subject to change