Dr. Srikantia Subramanya
S.R. Subramanya received his B.E. in Electronics Engineering from Bangalore University, M.E. in ECE from Indian Institute of Science, M.S. in Computer Science from Indiana University, Bloomington, and Ph.D. in Computer Science from George Washington University, Washington, D.C. He has been the recipient of several awards including the Richard Merwin memorial award at George Washington University, the Grant-In-Aid of Research award from Sigma-Xi Scientific Society. He is the recipient/co-recipient of grants from NSF (National Science Foundation), University of Missouri Research Board.
Dr. Subramanya is currently a Professor in the School of Engineering and Computing at National University in San Diego, California. He was formerly a faculty member at Missouri University of Science and Technology, teaching courses and conducting research in Multimedia Systems. He has also worked at several multinational corporations – ASEA AB in Vasteros, Sweden, NOKIA in Helsinki, Finland, and LG Electronics in San Diego, California.
He has been a visiting professor at Nayanova University, Russia, Dresden University of Applied Sciences, Germany; Northwestern Polytechnic University, Xi'an, China; Polytechnic University of the Philippines, Manila, Philippines; Daffodil International University, Dhaka, Bangladesh; Alagappa University, Karaikudi, India. He has been conferred honorary professorship by Amity University, Noida, India. He has been a Fulbright specialist at Kazakh-American Free University, Ust'-Kamenogorsk, Kazakhstan.
He is the author/co-author of over 130 technical papers in refereed conferences and journals. He has served as reviewer, program committee member, session chair, and keynote speaker of several International Conferences. He has also served as a reviewer for several journals and research grant proposals. He has presented technical tutorials at numerous conferences. He is a senior member of the IEEE. His current research interests are in algorithm design, novel services for digital content, mobile applications, and Computer Science education.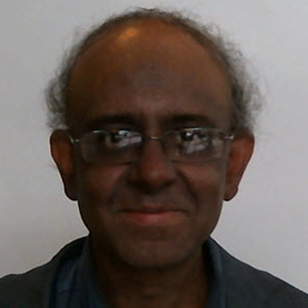 Contact Information
Dr. Srikantia Subramanya
College: College of Professional Studies
Department: Engineering and Computing
Education
George Washington University - D.SC - Computer Science