Dr. Shekar Viswanathan
Dr. Viswanathan's academic expertise are modeling and simulation, sensor development, engineering management, sustainability, educational games in improving STEM.
He has diverse academic and business experience in research & development, product, process and program management, marketing, operations, financial management and strategic planning.
Honors and Awards
2018, International Who¿s Who
2006, Presidential Professoriate Award
2006, Faculty Distinguished Scholars
2003, National University Presidential and Scholar Award
1977, University of Windsor Postgraduate fellowship
1976, Second Prize Winner in All India Design Competitio
1975, University Rank Holder
1971, Government of India Merit Scholarship
Publications
Viswanathan, S.. (2017). Implementation of Effective Capstone Projects In Undergraduate Manufacturing Design Engineering Program. American Journal of Engineering Education. 8(1): .
Viswanathan, S.. (2015). Anatomy of Assessment of Manufacturing Design Engineering Academic Program Do's and Don'ts. Conference Presentation at the American Society of.
Radhakrishnan, B., Viswanathan, S.. (2015). Resilient climate change action plans for sustainable urbanization across the world – benefits, issues, risks and recommendations. 2nd International Conference on Sustainable Urbani.
Sarah English, Jorge Cotto, Shekar Viswanathan And William Brick. (2015). Effects of Residential Wood-Burning Emissions during Winter Months in a Northern San Diego County Location. J Environ Anal Toxicol, 5: 2161-0525.
Salinas, Fidel M.; Smith, Denise M.; Viswanathan, Shekar. (2015). Nanotechnology: Impact on Energy. Encyclopedia of Energy Engineering and Technology. 2 edition(2015): 1256-1266.
Shekar Viswanathan, Henry Truong And Van Phan. (2014). Implementation of the Ultra Performance Liquid Chromatography (UPLC) in the Analytical Chemistry Laboratory (ACL) at a Medical Device Company. CHEMCON 2014 Annual Conference. (12/28/2015): .
B.D. Radhakrishnan And Shekar Viswanathan. (2014). Implementation of Renewable Energy, Energy Efficiency and Sustainable Development Capstone Projects in the Applied Engineering Programs – Energy Efficiency and Renewable Energy Production. Eficiência Energética e Produção de Energia Renová.
Beryl Bellman And Shekar Viswanathan. (2014). Enterprise Architecting Solutions to Environmental and Social Problems: The Case of the Overpopulation of Sea Lions in La Jolla, CA. IEEE Global Humanitarian Technology Conference.
Shekar Viswanathan And Bd Radhakrishnan. (n.d.). Developing "Critical Thinking Skills" in Graduate Engineering Program. Conference Presentation at the American Society of.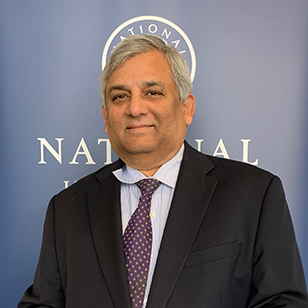 Contact Information
Dr. Shekar Viswanathan
College: College of Professional Studies
Department: Engineering and Computing
Education
University of Windsor - PHD - Chemical Engineering