National University Seeks Director/Chair of Nursing Department
National University, a private nonprofit leader among adult learners, seeks a new Director/Chair for the department of Nursing. The Director/Chair's primary responsibility will be to promote NU's mission to deliver an exceptional student experience by providing superior programs and services that are relevant and result in meaningful learning.
About National University
Since 1971, National University has been dedicated to meeting the needs of hard-working adults by providing accessible, affordable, achievable higher education opportunities. Founded by retired U.S. Navy Capt. David Chigos, NU educates students from across the U.S. and around the globe as the largest private nonprofit university in San Diego.
NU offers over 75 programs and four-week classes designed to help students reach their goals while balancing busy lives. A pioneer in online education, NU has offered online classes for over 20 years, as well as classes on-site at locations across California and on select military bases nationwide. Since its founding, the National University community has grown to over 25,000 students and 180,000 alumni worldwide. National University is the flagship university of the National University System, which includes three universities, a nonprofit division, and virtual high school.
About the Role
The Director/Chair delivers an exceptional student experience through teaching, scholarship, and service in support of the overall academic quality of departmental programs. As a champion of student success, this position innovates and collaborates within the University to deliver outstanding course content and academic programs to the diverse student population at National University. This position provides an opportunity for an experienced nurse educator to lead these undergraduate and graduate nursing programs. This exempt position reports to the Dean as assigned.
The Director/Chair will be responsible for the oversight of the undergraduate and graduate nursing programs. The goals and challenges of the Nursing Department dictate the need for a candidate who has the ability to lead a complex, multi-campus department, ensuring compliance with all applicable professional accreditation, Board of Registered Nursing, and state authorization standards and regulatory requirements. The Director/Chair will be expected to demonstrate excellence in management skills while meeting the tripartite mission of the academy in teaching, research, and service to the department, college, University, community, and the nursing profession.
---
Key Responsibilities
Supervision of all faculty within the department. This includes but is not limited to the hiring, training, developing, coaching and evaluating of all faculty.
Evaluation of student performance
Provide oversight of departmental committees
Oversee nursing program operations
Identify program outcomes in collaboration with faculty
Ensure the infusion of technology and other instructional strategies into the curriculum
Participate in commencement exercises and other critical University events
Participate in faculty governance and perform administrative responsibilities as assigned
Complete all trainings as assigned (faculty development, required compliance trainings, etc.)
Other job-related duties as assigned
---
Skills and Qualifications
Candidates must hold a doctorate in nursing or related field from a regionally accredited institution. A Master of Science in Nursing degree is required if the doctoral degree is not in nursing. Candidates must have sufficient qualifications and experience to warrant appointment at the rank of associate professor or professor. Demonstrated excellence in teaching, scholarship, and professional service is expected. Skilled in the use of technology, software, and resources to assist in the delivery of course content is required.
It is expected that the candidate will be eligible for licensure and approval by the California Board of Registered Nursing (BRN) and other licensure and regulatory bodies as required in other states, with documentation to demonstrate recent nursing practice in a specialty area.
Other requirements include:
5-7 years of progressively responsible faculty and administrative experience in baccalaureate and higher degree programs in nursing education, preferably in programs with large student enrollment
Track record of successful submission of self-study reports for regional and national nursing accreditation and in-depth understanding of program organization, development, and maintenance
An established reputation as a leader in nursing and higher education with prior experience as a nursing dean or chair, and the ability to demonstrate exceptional leadership experience
The ability to lead faculty in the advancement of scholarship, distance education, funding, and community involvement, commensurate with the level of a graduate degree-granting department
Evidence of experience with strategic planning
---
Preferred Qualifications
Ph.D. in nursing
Experience in the online mode of instruction at the graduate level
Hold national board certification in a specialty area
Evidence of experience with financial planning
Track record of grant-funded program initiatives
Employment is contingent upon proof of the legal right to work in the United States. This proof must be provided prior to employment at the University. An appointment is not final until proof is provided and the BRN approval to serve as a director has been granted.
Supervision
This will include oversight and supervision of the program leads and faculty to include hiring, training, development, evaluation, reappointment, and other personnel actions as needed.
Contract Duration
This contract will be for 3 years.
Salary and Benefits
Salary is commensurate with the background and experience.
National University offers a rich, comprehensive benefits package (medical/dental/vision, FSA, HSA, 403b with matching, life insurance, AD&D, LTD, EAP), voluntary benefits (short-term disability, pet insurance, hospital indemnity plan, etc.) and competitive salaries. For more information, please see our benefits page here: https://www.benefits.nu.edu/
---
Physical Demands/Environment
This position requires ability to sit or stand for several hours at a time, visual focus, ability to listen and articulate clearly using speech. This position requires close visual acuity to perform activities such as preparing and analyzing course content, data and figures, and viewing a computer terminal. The work is performed in an office environment. Exerting up to 10 pounds of force occasionally and/or negligible amount of force frequently or constantly to lift, carry, push, pull, or otherwise move objects.
Special Conditions of Employment
Background check required
Travel required at least once annually to attend annual Commencement ceremony
Application and Review
NUS Human Resources will conduct the search. The search committee will review nominations and applications until the position is filled. However, to ensure full consideration, applicants are encouraged to submit materials by March 18, 2021. The anticipated starting date for the position is May 1, 2021. Each applicant must provide a detailed curriculum vitae or resume and a cover letter. The cover letter should address the requirements for the job: lead the development and implementation of the strategic plan, retain and develop faculty and staff, drive student success in a diverse and diverse environment, and increase external industry partnerships and fundraising. National University embraces the philosophy that diversity is fundamental to the success of our students, our employees, and our community. NU's commitment to diversity informs our efforts in recruitment, hiring, and retention.
---
EEO Statement
National University is proud to be an equal opportunity employer. At NU, a diverse mix of highly talented, innovative and creative people come together to make the impact of a lifetime for each of our student learners. We are focused on equality and believe deeply in diversity of race, color, ancestry, age, family care status, veteran status, marital status, religion, sex, gender, sexual orientation, religion, ethnicity, and national origin.
---
Disclosure and Acknowledgement
All job requirements are subject to possible modification to reasonably accommodate individuals with disabilities. Some requirements may exclude individuals who pose a direct threat or significant risk to the health and safety of themselves or other associates. This description in no way states or implies that these are the only duties to be performed by the incumbent of this position. Employees will be required to follow any other job-related instructions and to perform other job-related duties requested by the supervisor in compliance with Federal and State Laws. Requirements are representative of minimum levels of knowledge, skills and/or abilities. To perform this job successfully, the incumbent must possess the abilities or aptitudes to perform each duty proficiently. Continued employment remains on an "at-will" basis, meaning that either National University System or an employee may terminate the employment relationship at any time, with or without cause, notice,
reason, or justification.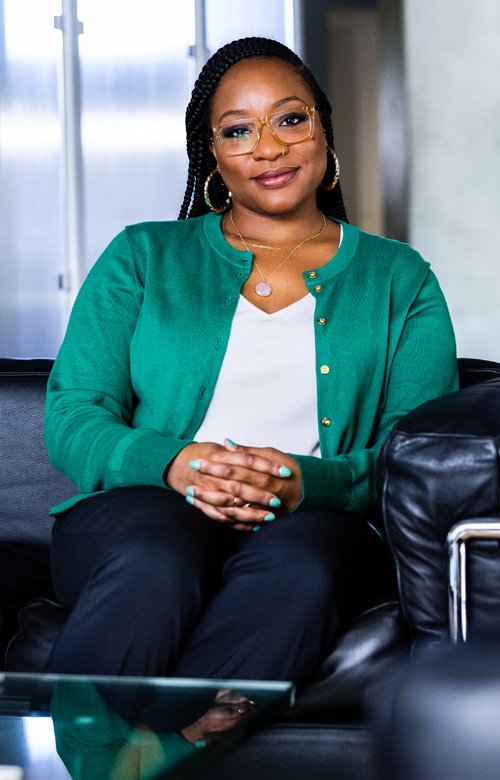 About the Department of Nursing
The predominant themes from the Department of Nursing mission statement reflect the diversity of the student body, the faculty, and the educational delivery systems. These themes center on relevance and excellence of academic programs, a learner-centered educational approach, and accessibility to the diverse community.
Across the three campus locations, nursing enrollment totals more than 775 students. The Department maintains approximately 20 full-time faculty, who are assisted in covering the nursing theory and clinical courses with approximately 140 adjunct faculty, all of whom hold BRN approval.
The Department of Nursing offers undergraduate, graduate and post-master's certificate programs of study:
Bachelor of Science in Nursing (BSN) – RN Completion
BSN Generic Entry (California)
BSN Second Bachelor's Degree
Nursing Licensed Vocational Nurse (LVN) to BSN
Master of Science in Nursing (MSN)

Family Nurse Practitioner
Psychiatric Mental Health Nurse Practitioner

Family Nurse Practitioner Post Graduate Certificate
Psychiatric Mental Health Nurse Practitioner Post Graduate Certificate
Accreditations
The baccalaureate degree program in nursing, the master's degree program in nursing, and the post-graduate APRN certificate programs at National University are accredited by the Commission on Collegiate Nursing Education, 655 K Street, NW, Suite 750, Washington, DC 20001, 202-887-6791.
About the College of Professional Studies
The College of Professional Studies provides a unique opportunity to leverage several professional disciplines to serve the various workforce needs online throughout the nation. Forty-five programs account for 11,175 students. The College has 91 full-time faculty and 830 adjunct faculty. Each department has signature programs, including but not limited to public health, cybersecurity, nursing, business administration, homeland security, organizational leadership, and accounting. The Department of Nursing has locations in Los Angeles, Fresno, and San Diego. The mission of the College of Professional Studies is to provide workforce relevant degrees for the next generation of learners who are expecting innovation, quality, and academic excellence woven into an exceptional student experience that is immediately applicable in the workplace.
---
National University 2023
NU 2023, our strategic plan, has five interrelated priorities:
Increase access to adult learners nationwide by offering a variety of programs asynchronously online.
Reduce the costs to students and continue to do so until our most deserving students receive an education with no out-of-pocket costs.
Implement precision education as an operational strategy to improve student success.
Build an infrastructure to support innovative instruction.
Create a culture that attracts and retains top talent, including transparent communication and inclusion.
NU 2023 emphasizes the priority to invest in retention and completion initiatives so that each student will realize his or her personal goals and contribute to the University's vision to make positive contributions to the transformation of society. NU's approach to assuring student success is defined by precision education as an operational strategy, including assessment-led, adaptive instruction, holistic student support, and competency-based credentialing.
In 2019, NU consolidated four schools into the College of Professional Studies and stated that its overall mission is to provide workforce-relevant education. The four schools that combined to form the College were: engineering, business, health & human services, and professional studies. Programs and faculty belong to one of the following departments: Health Sciences, Leadership and Human Resources Management, Marketing and Management, Nursing, Professional Studies, Accounting, Finance, and Economics, Engineering and Computing, and Community Health. A chair heads each department. A program lead directs each program (for a complete list of programs, please see: https://www.nu.edu/ourprograms/college-of-professional-studies/).